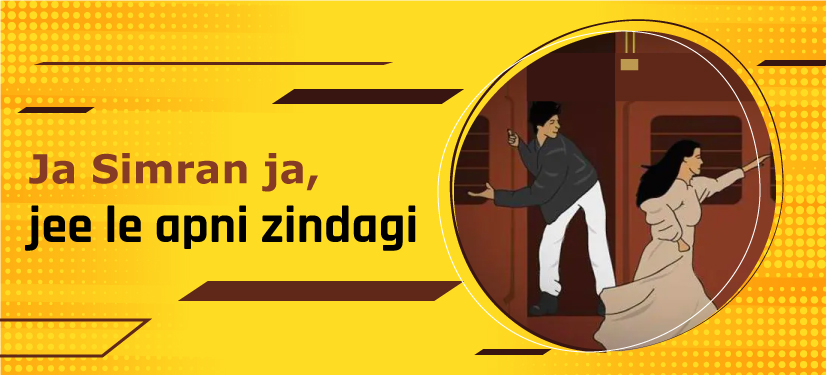 Disclaimer: Hey, BYJUites – we're not trying to rain on your parade when it comes to your favourite Bollywood classic! We're just trying to look at cinema with a fresh new lens, by giving female characters a stronger presence, pushing back against old-fashioned gender norms and promoting diversity in storytelling. Here's a new perspective on the stories you know and love.
Lights. Camera. Action. 
Picture this: In the iconic climax train sequence from Dilwale Dulhania Le Jayenge, Raj reaches out his hand for Simran to join him on the train. Simran refuses to take his hand, saying, "Bade bade shehron mein aisi chhoti chhoti baatein hoti rehti hain, Senor". Now that's a twist we never saw coming! 
Just imagine, what if Simran said "no" to Raj and Kuljeet and decided she just wants to go backpacking and explore the world? That would have been a total game-changer. We're talking about personal autonomy, the power to choose your own path in life, and breaking free from cultural norms and family expectations. It would have been a brave move for Simran to follow her heart, but think of the lessons it could have taught us all about courage and charting your own course in life.
In the spirit of women's month, we asked BYJUites to join us in a fun thought experiment: reimagine classic Bollywood movies by swapping the male protagonist with a female one.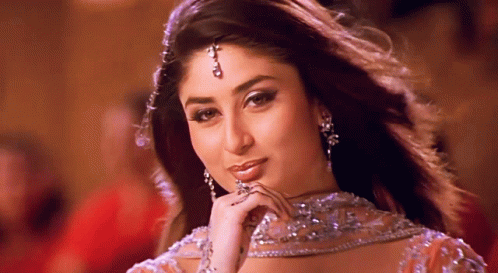 What good would that do? 
Improves representation of women in film and breaks down gender stereotypes

Offers fresh perspectives on classic stories, making them more engaging and exciting

Leads to greater diversity in movies, showcasing a wider range of experiences and POVs on screen.
Grab your popcorn and settle in as we explore this exciting new trend in classic Bollywood cinema. Let's see how swapping the hero will transform the way we see gender dynamics in films and shape our perception of what it means to be a strong, independent woman, on screen.
Sanya Quadri | Assistant Manager, Employee Engagement
Dil Chahta Hai swap to Dil Vacation Chahta Hai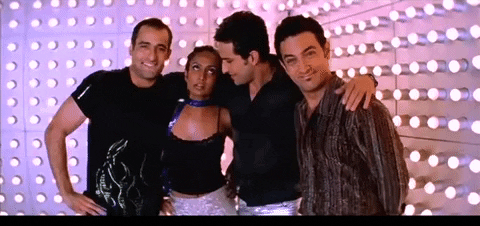 "Let's say Dil Chahta Hai had three female protagonists; the entire narrative of the film would have undergone a drastic transformation. Say goodbye to the iconic Goa scenes, as the parents would have never allowed a girl-gang trip! And what about Aamir Khan's character? If it were a woman, society would have condemned her as "immoral." Saif Ali Khan's character would have been reduced to a mere bimbo, and Akshay Khanna would have been labelled a "weirdo" just for being different.
But what would be exciting is that the female-led version of the movie would explore a brand new set of themes. We would be able to witness the challenges and struggles that women face when they dare to break free from societal norms. The joys they experience. Their sisterhood. And what happens when women with completely different ideologies become friends for life? With female leads, it's a whole new world of possibilities." 
Jobin Varghese | Lead, Marketing Design 
Om Shanti Om swap to Women's Rights Abhi Baaki Hai Mere Dost!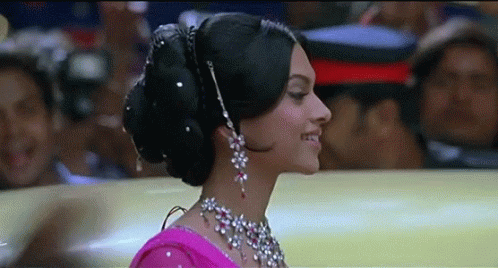 "In this fiery Bollywood blockbuster, legendary actor Shanti Priya (Deepika Padukone) battles flames and women's rights. She is more than just a fashion icon; Shanti is a fierce advocate for women's representation and pay parity in the film industry. But her romance with a powerful Bollywood producer Mukhesh "Mike" Mehra (Arjun Rampal) takes a dangerous turn. After Shanti gets pregnant with Mike's child, he sets her on fire, as Mike sees Shanti and the child as a career threat. 
Shanti survives, but Om, a junior artist and her friend (Shah Rukh Khan) is left bedridden with severe burns. Shanti escapes the fire and says, "Picture abhi baaki hai mere dost." She reclaims her life by single-handedly raising her child, becomes a film producer, and continues to fight for women's rights in Bollywood. Her unwavering spirit gives Mike a run for his money, proving she's a force to be reckoned with. And that's Shanti's tale of love, betrayal, and empowerment." 
Now that was some movie revolution, folks! After reading the plot twist by our BYJUites, we hope that the swapping-the-hero trend catches on and shakes up the world. With female protagonists stepping into the spotlight, we'll get to see old stories in a fresh new light, shattering outdated gender stereotypes and paving the way for better representation.
As more and more movies feature strong female characters in lead roles, we can look forward to a more diverse and inclusive film industry that accurately reflects the world we live in.
Like what you read? Head to Life at BYJU'S to learn more about our work, people, and the stories that make us unique. To explore job opportunities, check out Careers at BYJU'S.