For many, the quest for learning is not limited to school or college. And this is what led Lalruatsanga, a self-taught musician and Assistant Director-Sound at BYJU'S, to find his way into music with the zeal to excel in it along the way.   
Growing up in a small town in Champhai, Mizoram – replete with its rich music culture — Lalruatsanga drew inspiration from his surroundings. "My love for music goes back to when I was in school," he shares. "Until then I wasn't really inclined towards music or had any idea about it. But seeing my friend play the acoustic guitar made me fall in love with music. So I learned how to play the guitar by watching him and by watching online tutorials. Soon enough, I became a part of my school's choir."
And that's when his musical journey began. On World Music Day, Lalruatsanga, fondly known as RS among his team, shares insights on what it is like to create music in BYJU'S and how his team has been collaborating remotely in these unique times. 
Also read: Watch BYJU'S Dads Lead the Way in Redefining Dad Roles | Father's Day Special
Big dreams come from small towns
Lalruatsanga joined a music band in high school and would also play the guitar at musical programmes held at a church in his hometown. "My friends and I would look after the sound setup and programming and that's when I decided to pursue a diploma course in sound engineering from the Sound Engineering Academy in Kerala," he shares. 
For someone with a good sense of music, sound engineering is a great career choice. Especially if you have the creative spark and love tinkering with audio effects. And so after finishing his course, Lalruatsanga moved to Aizawl to join a live sound company to pursue his passion further and hone his skills. 
"During my time at Aizawl, I sharpened my perception of visualisation and understanding of how the combination of sounds and instruments work," he tells us.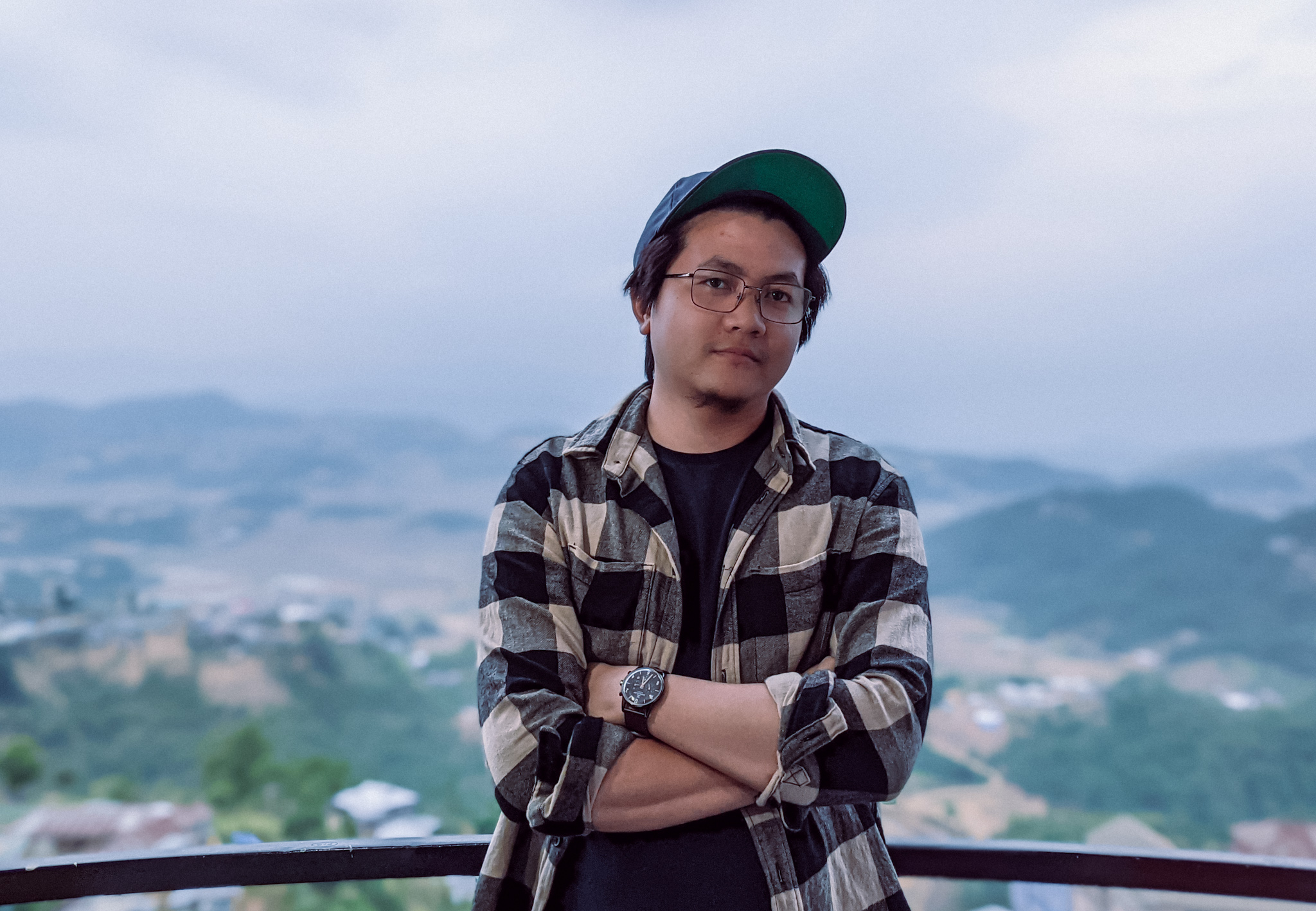 After getting a sense of how live sound works, landing at BYJU'S was like a whole new journey for Lalruatsanga. "While I was in Aizawl, I got a call from one of my friends who was working here at BYJU'S and he suggested that it would be a great opportunity for me. So without a second thought, I decided to join the team," says Lalruatsanga, who joined as a Music Composer and has quickly moved on to the role of an Assistant Director – Sound.
His role entails composing music for videos, overseeing the music team and reviewing the music composed by his team members. "I had already composed music before joining BYJU'S but this was the first time I was doing it for animated videos. And here we have a lot of animations in our videos. So our ultimate goal is to make these animations look interesting for young learners by providing the right sound," says Lalruatsanga who credits his manager and team for honing his skill in identifying the right kind of music for every video.
Also read: "Golden Opportunity to Solve From India, for the World": Jiny Thattil, VP, Engineering
Making learning a part of everyday work
For Lalruatsanga, however, the most exciting part of work is making children fall in love with the animated videos. 
"Every day is a learning experience as we keep on exploring new compositions, arrangements, and instrumentations to make the final video look interesting. We are not limited to one particular kind of music and this is what makes our work even more exciting and challenging. We start composing music based on the content of the video to ensure that it gets highlighted better with music," says Lalruatsanga.
When asked what inspires him at work, he says having been associated with music, he has seen countless times the impact music can have on people and young learners at large.
"Music can alter our mood and stir emotions and I am inspired by the fact that my team is so motivated to compose music for kids to make the content engaging. Especially during these extraordinary times, when we've learned so much about connecting and collaborating remotely. We all get together virtually for our jam sessions to keep the office vibe going," he adds.
Sharing one of his fond memories at BYJU'S, Lalruatsanga says that it has to be the rock jam sessions with his team. "Our sound team is more like a family to me. We would work tirelessly but at the same time, we would not miss out on having fun. I remember going on road trips with my team and jamming with them. Another memorable moment was when we celebrated BYJU'S anniversary and I went up on stage to play the guitar," he concludes. 
Also Read: Meet the BYJUites Leading the Way With Their Covid Relief Efforts
Head to Life at BYJU'S to learn more about our work, people, and the stories that make us unique. And to explore open roles, check out Careers at BYJU'S.