A good book has the power to take us to places. And when times are rough, it can also be our escape from reality, providing the comfort and joy we all need. In a way, if there is anything good about this new normal, it's all the extra time we have on our hands to discover new books, go back to the classics, and rekindle our love for reading!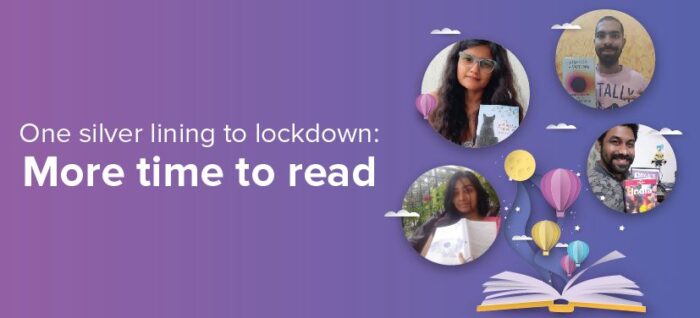 This National Reading Day, we asked BYJUites to share their recommendation for books that helped them get through the lockdown. We received numerous suggestions from our fellow readers at BYJU'S. Right from thriller mysteries to books about love and loss people shared a bunch of fantastic reads that provided them with comfort and solace during this pandemic.
We have picked a few of our favourites that you can read to transport yourself to a happy place. Take a look. 
Where the Forest Meets the Stars by Glendy Vanderah
Recommended by Shashank Dubey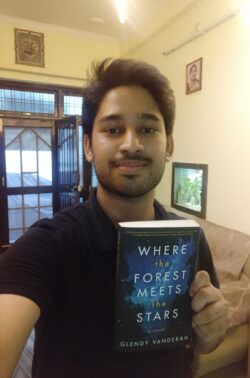 It was an emotional and a rather personal experience that prompted Shashank Dubey to turn to books. The BYJUite, who unfortunately lost his mother to this brutal pandemic, was looking for both an escape and some semblance of normalcy. And that's when he chanced upon the book by Glendy Vanderah, Where the Forest Meets the Stars. 
He recalls a line from the book that really struck a chord: "For good things to happen, bad things have to happen first". 
"The bad thing was this pandemic and the good thing was how I was able to spend time with my mother in her last few days, when it mattered the most," Shashank shares with us.
Life's Amazing Secrets by Gaur Gopal Das
Recommended by Vasudha Sharma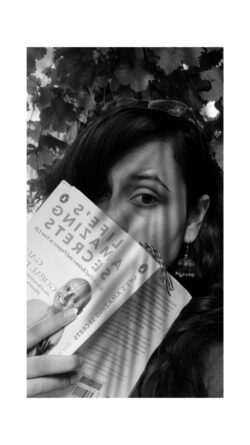 Stop going through life, start growing through life! Vasudha suggests reading the book titled, Life's Amazing Secrets. We all need a balance between our personal life, relationships, work life and social circle. This book offers deep and profound lessons on how to live life with purpose and balance. She adds, "It will change you into a positive bee and you will not only benefit yourself but others too with your positivity."
Troubled Blood by Robert Galbraith
Recommended by Neeraja Puranam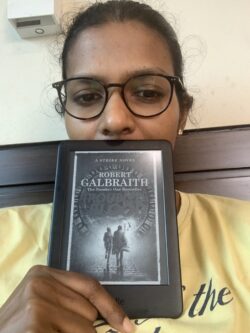 Which bibliophile hasn't spent hours, tucked under the blanket, reading Harry Potter with a torch light? Those seven magical books define the fantasy genre for us millennials. And we sure cannot get enough of J.K. Rowling's amazing reads!  This book recommended by Neeraja, however, is another series by the author under the pseudonym,  Robert Galbraith.  Neeraja calls Troubled Blood, a perfect companion to cure those never-ending lockdown blues. The best part– this series has not had a conclusion yet!
Some other favorites lockdown reads shared by BYJUites are
Atomic Habits – Tiny Changes Remarkable Results by James Clear: A practical book for staying happy and healthy while you spend most of your time at home during this lockdown. The book helps you keep up with your day-to-day activities, inculcate good habits, and get rid of the bad ones. This insightful book has the ability to change you as a person, if you are able to grasp its core lesson.
They Came to Baghdad by Agatha Christie: To carry a reader into unexplored landscapes and unheard experiences is a hallmark of Agatha Christie. They Came to Baghdad is no exception and makes the reader root for, or against, the characters. If you are craving travel during these extraordinary times, then this is a perfect pick for a quick virtual detour to the old world of Baghdad. Another great read by Agatha Christie which is also highly recommended is, And Then There Were None. 
Brief Answers To The Big Questions by Stephen William Hawking: 
What can be more challenging than that dreaded feeling of loneliness in times of lockdown? However, if solace is what you seek, all you need is that one book that can hold your hand and help you sail through these tough times. In an absorbing series of 10 mind-boggling questions, this book effortlessly provides convincing answers to the biggest questions in science – How did it all begin? Is time travel possible? Can we predict the future? Surely, a book worth laying your hands on!
The Help by  Kathryn Stockett – This book talks about racism but with a touch of kindness, courage and some much-needed humour. The Help will make you think and laugh at the same time. And still be a source of hope, reiterating how humans have managed to live through the worst kind of isolation. It's a lovely reminder of how courageous we all are and can be!
A Man Called Ove'  by Fredrik Backman– A Man Called Ove'  is a story laced with loss, love, loneliness, and with life's numerous disappointments. But sometimes unexpected things happen and life gets a little better and there is always hope.  A lesson, much, much needed during these trying times.
Have you read any of these books?
Tell us more about your favorites in the comments section below!