This Christmas season, BYJU'S offices across cities blossomed with lights, decor, creativity and team spirit.
Take a glimpse of the all the fun and frolic from Christmas celebration at BYJU'S
The celebrations kicked off with a fun game of Secret Santa. It was month-long merrymaking with surprises, fun pranks and unwrapping of the Secret Santa gifts. 
Amidst all the giving and sharing of presents, there was a DIY Christmas Tree contest where BYJUites made Christmas Trees from scratch with innovative materials. From old photographs and books to sarees and boxes, they showed off their artsy best and transformed the office with handmade Christmas decor. Every tree they made had its own beautiful story to tell and the creativity from our beloved BYJUites left us astounded as usual. 
Adding an extra zing to the celebrations was a String Art workshop where BYJUites tried their hands at making their own Christmas decor using nails and colorful strings. From X-mas trees, Santa caps, Christmas socks and more, BYJUites totally upped their creative game.
Yummy treats, music and a surprise dance by Santa along with the BYJUites were the highlights at the regional offices. Everyone welcomed Christmas with equal spirit and cheer!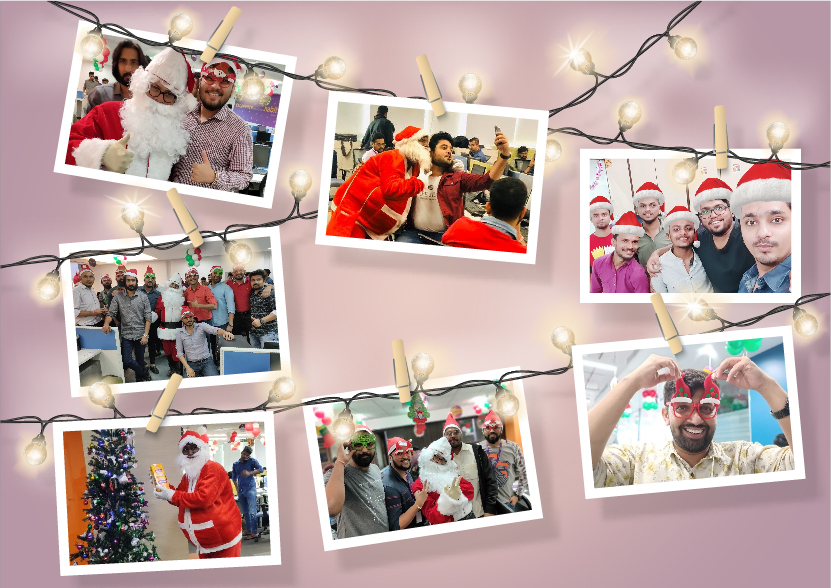 We made the most of this holiday season with Christmas-themed bays, dazzling X-mas trees, cool Santa caps and all things fun and madness!
Wishing everyone a holly jolly Christmas and a fantastic New Year ahead! 
Also, in case you missed out on our 8th Anniversary celebration, here's the link to it.
[custom_author=Harshita Dubey ]