Learning is an important part of our culture at BYJU'S. This Teachers' Day was all about nurturing the spirit of learning in BYJUites with our annual Connect and Learn series. BYJUites took on the role of teachers and conducted engaging workshops for their fellow colleagues!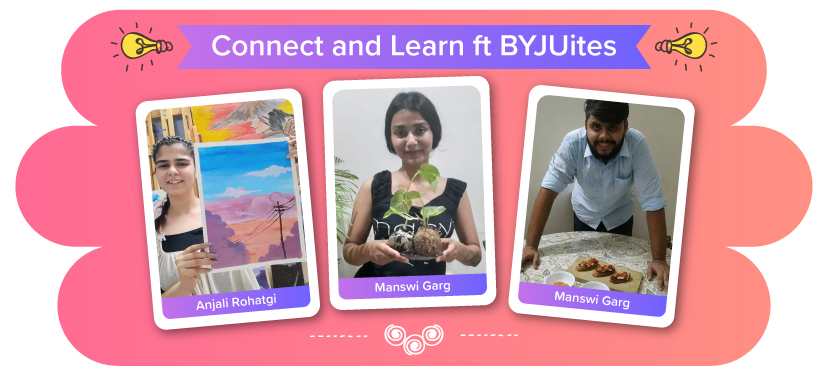 The Connect and Learn Series started off with a Kokedama Gardening workshop where Manswi Garg from the Human Resources team, taught fellow BYJUites the Japanese art of making beautiful Kokedamas. BYJUites got to indulge in this meditative art and make DIY indoor plants that looked every bit Instagrammable!?
Next up, Anjali Rohatgi from the Business Development team reminded us that anybody can draw. It was a creative session that helped BYJUites unlock their imagination on canvas! BYJUites channeled their inner artists and created masterpieces of their own at the end of the session ?
We concluded the series with the Cook It Up workshop by Anuj Singh from the Business Development team, where he conducted an Italian cooking session. He showed BYJUites how to cook some amazing Bruschetta, yummy pasta sauces, and more. And the best part? BYJUites got to treat themselves to a yummy meal after the session!?‍?
A big thank you for taking up the role of teachers with enthusiasm and making Connect and Learn a huge success! And to all the BYJUites who are ever eager to learn, we have many more amazing workshops coming your way!
Tell us what workshops you would like to attend in the coming week in the comments below!