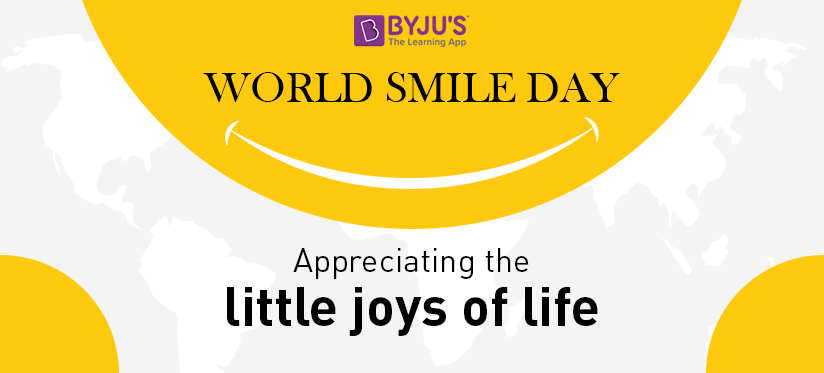 Smile a little more as it brightens up the whole world beautiful! 🙂 🙂

Celebrating World Smile Day, we asked BYJUites to share their secret 'Smile' ingredients. We received a lot of beautiful entries which made us all smile. Thank you BYJUites!
Here are the  top 3 entries that made us all say 'aww'!  
A smile worth thousand words!
My secret ingredient to happiness is my angel daughter.   
She is my pride and my reason of happiness. With her coming into the world, I became a proud father. She makes the whole world shine with her innocent smile 🙂
My reason to smile – F.R.I.E.N.D.S
My secret ingredient of Smile is Friendship! Friends are the one who not only entertain us but also support, care and constantly motivate us. I am lucky to be surrounded by a set of amazing friends who constantly boost my self confidence and help me become a good person. I feel there is no better feeling than friends making us smile 😀
The proud smile of being a woman
"A few scoops of gratitude for the brand new day,
A drizzle of fresh hope for a bright sunny day.
Dollops of love served as warm hugs back home,
A tinge of merry dreams about the places that I am yet to roam.
                                        Hearty meals that mom cooks with love and care,
                                      Of being a women, proud, brave and ready to dare!"
Hope you enjoyed reading it!  Help us spread the word – Read, Share and Contribute ?