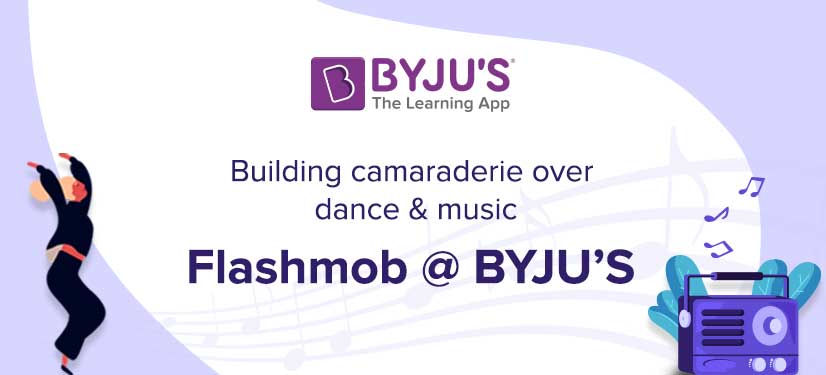 Meetings, calls, presentations, and discussions make up a regular workday at BYJU'S. But Friday (May 31) was different!.
The aisles of BYJU'S workstation turned into a live entertainment zone with a bunch of dance enthusiasts jazzing it up with an energetic performance.
Watch BYJUites break into a super fun dance number
Picture a group of 30-odd people dancing to the tunes of foot-tapping Bollywood music in the middle of a busy workday. High energy, surprised faces, cheering crowd supporting the performers was quite a sight to watch. We must say the flash mob took over the workstation in true 'Bollywood Style!'  The infectious energy soon spread among the silent spectators, and they grooved to the music. Nothing beats fun at work, like a spontaneous burst of energy!