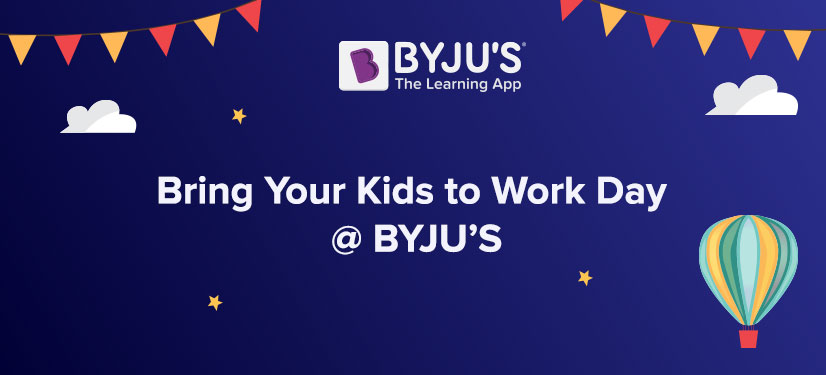 Gleeful faces of little kids wandering around the office, squeaky little voices bustling from every corner and tiny tots in colorful dresses and pants lit up the office – this Thursday was not like any other day at the BYJU'S HQ. It was the day of The BYJU'S Kids Carnival!
Check out the video to get a sneak peek of all that happened atThe BYJU'S Kids Carnival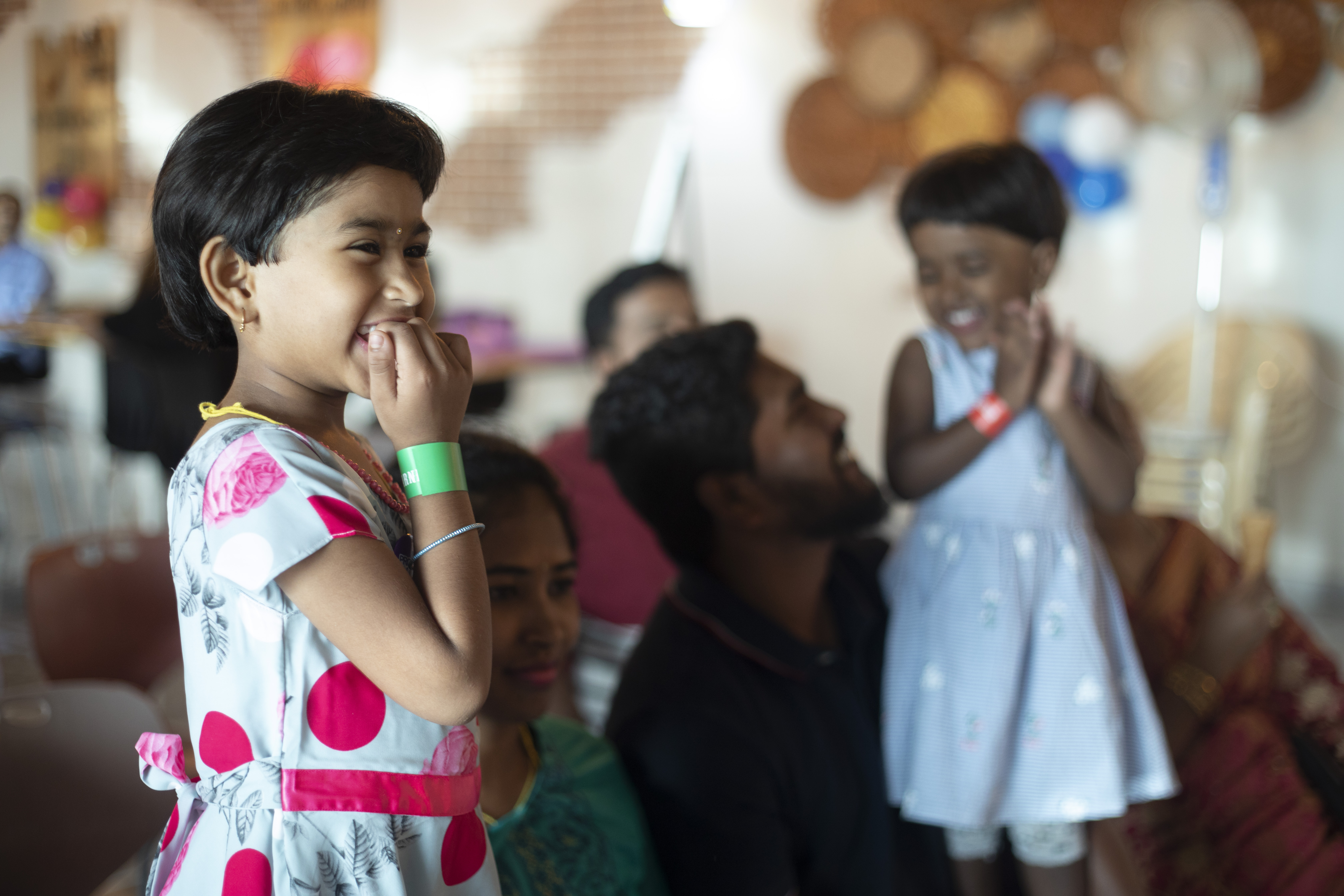 As kids enjoyed their summer vacations, we at BYJU'S planned a 'Bring Your Kids to Work Day' this May. What's a better time to give them a glimpse into what their mommas and daddies do while they are away at school? Hosting a plethora of activities for over 100 BYJUites and their kids, 'The BYJU'S Kids Carnival,' as we called it, brought lots of madness, magic, and fun for both parents and children alike.
The delight on the faces of the kids as the balloon sculptor twisted balloons to create their favorite objects – giraffe, flowers, and butterflies – was palpable. The scene of energetic toddlers jumping on the bouncy castle and in the ball pit was a treat to watch. The fascinating tricks by the magician at the magic show left the kids spellbound. And their smiles, of course, became wider when they saw ice cream, popcorn, cupcakes and so much more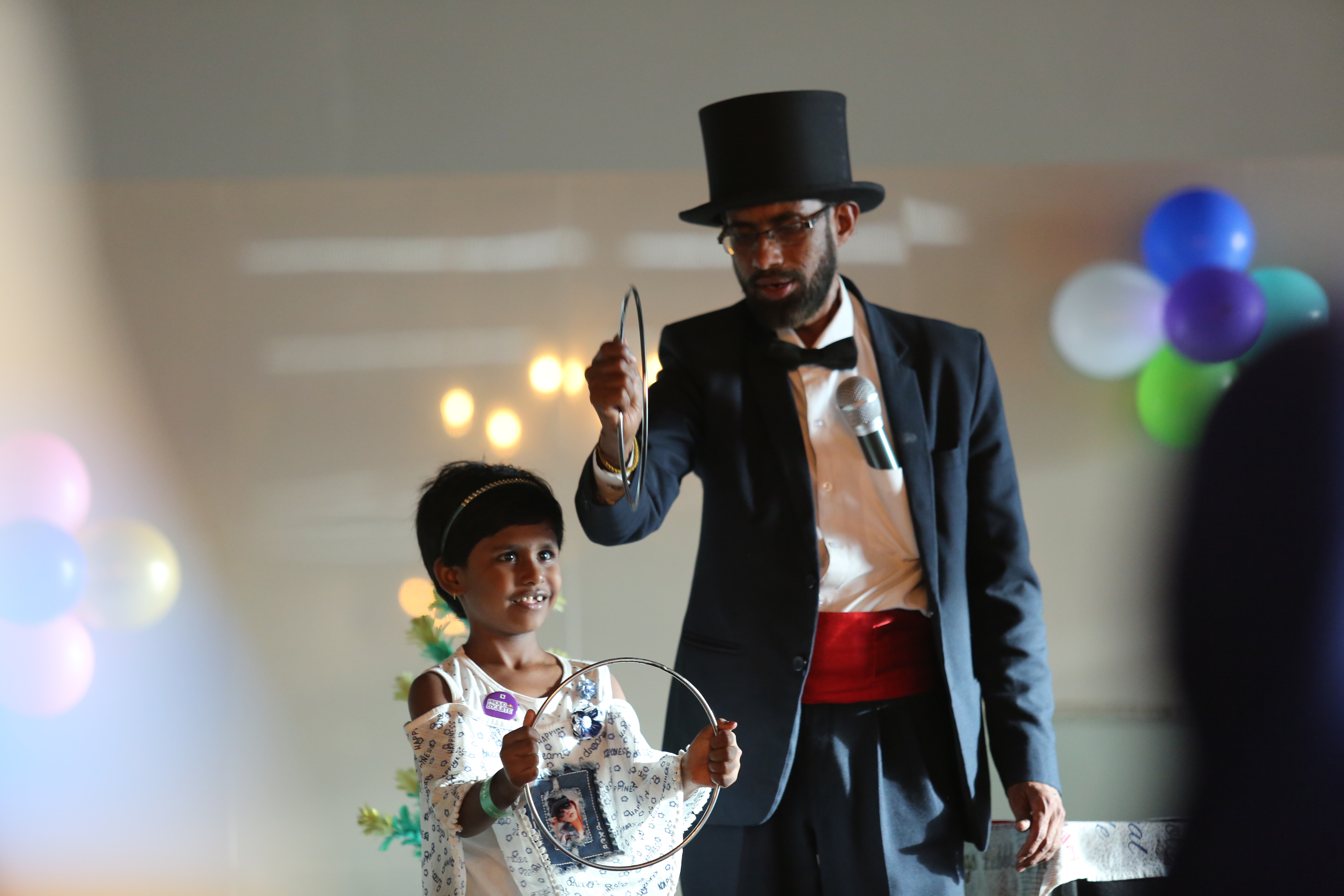 Yes, that's how our first ever 'Bring Your Kids to Work Day' was like.
The carnival had events and activities for children of all ages- BYJU'S Art Corner (where kiddos could color their favorite cartoon character or even draw their favorite cartoons) and interesting games like Can Down & Feed the Bheem (not an easy task in our opinion, but an exciting challenge for all!).
The day was a mix of fun experiences, and a great opportunity for parents to give their kids a peek into their 'work-world.'
Here's what some BYJUite parents and kids had to say about their day together at BYJU'S
"I brought my four-year-old daughter to work to show her 'where papa goes' when he leaves home in the morning. She was happy to be in the office and both of us had a blast. We enjoyed the magic show and clicked really awesome pictures at the photo booth. Thank you BYJU'S for putting up a great event and giving us 'parents' an opportunity to bring our kids to work.", said Sibin Devassia, BYJU'S Bangalore
"My eight-year-old son was thrilled to bits when I told him about 'The BYJU'S Kids Carnival.' This day was a great way to show our kids what adult life is like. I was happy to introduce my son to my friends at work. The carnival with lots of games, food and other fun activities ensured that all of us had a great time.", said Shobita Das, BYJU'S Bangalore