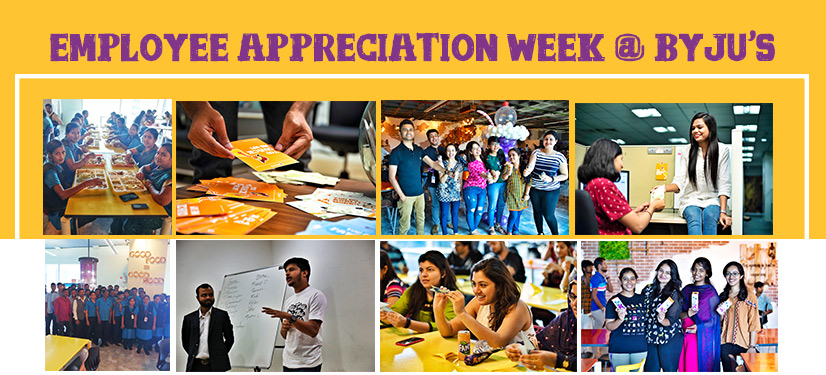 Imagine coming to work every day and finding something exciting in store. Yes, the Employee Appreciation Week at BYJU'S was all about fun, happy vibes and surprises.
The week kicked off with BYJU'S Appreciation Cards and lovely notes from colleagues followed by an Origami Workshop (think colour papers, paper-folded birds and animals).
Picture a hot sunny afternoon and you are treated to yummy ice cream at work. After all, happy tummies equals to happy BYJUites. Day three witnessed  BYJUites learning some easy tips and tricks to overcome their fear of 'Public Speaking'.
The celebrations were wrapped up on a 'right note' with a jazzy surprise. A new pair of JBL earphones and a scrumptious lunch for all our everyday heroes-the BYJU'S spport staff.
Here's all that and more that happened during the busy week of celebrating BYJUites