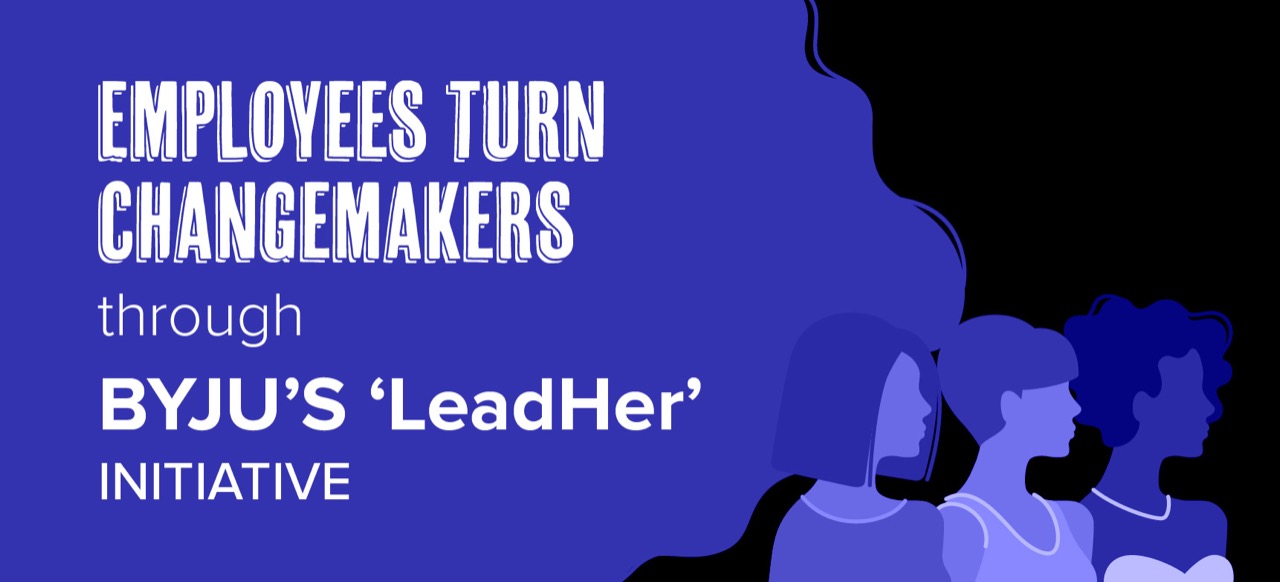 The initiative is aimed at imparting quality digital learning to girls and bridging the gender divide in education
Empowering children with access to high quality education is at the core of BYJU'S philosophy as it strives to create equal learning opportunities for girls. To this end, BYJU'S has announced the launch of a special initiative titled, 'LeadHer', for its employees to educate and empower girls from underserved communities.
Under this initiative, BYJU's employees can nominate a girl child from an underprivileged background who will benefit from BYJU'S tech-driven, high quality and personalized learning programs.
The COVID-19 pandemic has had a disproportionate impact on girls with studies suggesting that 10 million girls in India could drop out of secondary school due to the economic impacts of the pandemic. This campaign thus provides BYJU'S employees an opportunity to create a positive impact first-hand and further the company's mission to ensure a level-playing field for girls everywhere.
Within two weeks of the roll-out, over 2,000+ nominations have already been submitted by employees.
On the occasion of the launch of this initiative, Mansi Kasliwal, VP – Social Initiatives, BYJU'S, said, "We at BYJU'S believe that every child, irrespective of socio-economic or cultural barriers, deserves an equal opportunity to learn. However, in India, there is a distinct gender gap in education which has further widened due to the pandemic. This initiative is a collective effort from BYJU'S employees and a significant step toward providing girls access to quality education and empowering them to pursue their dreams.  At BYJU'S, we firmly believe that when you educate girls, you are safeguarding learning for an entire generation. This is reflected in the fact that girls form nearly 50% of beneficiaries under the BYJU'S Education for All initiative. With the launch of 'LeadHER' campaign, we aim to impact the lives of women in underserved communities and we are confident that it will contribute towards their empowerment and also self-sustenance."
As a part of this campaign, BYJU'S is also celebrating and honoring the inspirational stories of six women-led NGO founders who are at the helm of bridging the learning divide across the country too. These stories, visualized as videos, illustrate the valiant efforts of the NGO partners IDEA Foundation, Little Umbrella Foundation, rZamba, EkTara, Nirnayam, and Smiles Foundation in their tireless support of girl child education in India.
This initiative is also a significant step in furthering BYJU'S flagship social impact initiative 'Education for All'. Launched in 2020, the initiative has already impacted 3.4 million children in the remotest corners of the country across 26+ states and 340+ districts. It aims to positively impact  10 million children by 2025. Reinforcing its dedication to providing girls with an equal opportunity to learn, nearly 50% of the beneficiaries of BYJU'S Education for All programs are girls.