Season of Giving , Christmas Merriment and much more – BYJUites bid adieu to 2017 with lots of love and laughter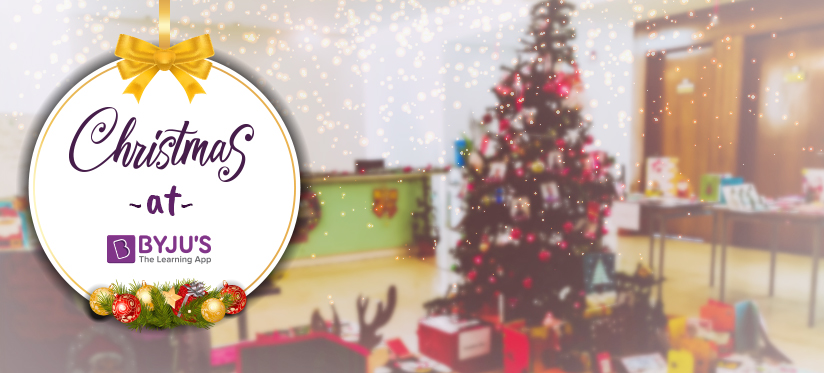 Christmas comes once a year and along with it the season brings the spirit of happiness, endless devouring of sweets and savouries and most importantly, creating memories with the loved ones. At BYJU'S we welcomed the holiday spirit by celebrating a week filled with festivities, team lunches, music performances and by being the magic fairy to the children at the NGO Desire Society.
The celebrations started off on 15th of December with the office being decorated in red, green and white with tinsels, bells, wreaths and fairy lights. 'The Christmas Tree' aka 'The Tree of Giving' in the office lobby adorned stories of children from the orphanage and how BYJUites could help them fulfil their dreams. BYJUites flocked to the lobby to read these stories and contribute. As the week progressed, the excitement doubled with BYJUites playing Secret Santa and surprising each other with fun and thoughtful gifts, bay decoration competition and a power packed musical performance by the media team at BYJU'S. Christmas jingles and carols at the BYJU'S Cafeteria made lunch and snack time merrier.
To add to the office celebrations, the students of BYJU'S poured in their Christmas cheer in the form of colourful handmade greeting cards. We received over 500 cards from students across the world which were put up on display for BYJUites in the lobby.