This Teachers' Day was all about appreciating and celebrating our amazing teachers at BYJU'S. They learn relentlessly so that the learning never stops for millions of students across the globe, and we truly treasure their every effort in making the world a better place. . Teachers' Day celebration this year, was full of surprises and gratitude, with a humble attempt to thank our teachers for all that they have done and continue doing every single day.
Watch: Our Teachers' Day brand film
Keep reading to know about the celebration and the blast we had!
Connect & Learn ft BYJUites
To celebrate the spirit of teaching and learning, BYJUites got a chance to become teachers for a day, through Connect & Learn, and taught their peers. With a wide array of learning and fun-based virtual and physical sessions, BYJUites got a chance to learn new skills from their peers, this Teachers' Day.
Check out a few highlights from the Connect & Learn sessions:
ABC of Google Sheets with Moni Philip Jacob
Moni Philip Jacob is an Academic Specialist by day and an avid learner by night. He is also a self-taught Google Sheets expert and conducted an insightful session around the same. In the session, participants learnt many techniques and tricks that they can use to master Google Sheets.
Energising Desk Yoga with Sanchetna Kaur
Sanchetna Kaur, a BYJUite and certified Yoga instructor, conducted a session on Desk Yoga. From the comfort of their desks, participants practised the stretches and poses that kept them energised for the rest of the day. We hope they will continue to follow these simple techniques to refresh themselves regularly.
DIY Festive Card with Evanjelene Swathy
Evanjelene Swathy, a BYJUite and self-taught artist, helped her peers crack the perfect gift for this festive season. In her card-making session, she taught participants how to make a pop-up festive card from scratch with commonly found articles at home. The session was fun and therapeutic at the same time!
Play with Clay session with Dhimant Vyas and Arvind Chudasma
We witnessed clay coming to life and how! Employees indulged in an exhilarating session, aptly called Play with Clay. It was conducted by veteran artists and animation designers, Dhimant Vyas, Chief Creative Director at BYJU'S, and Arvind Chudasma, Lead – Art, at our Bangalore office. Participants learnt all about the nuances of clay modelling and animation, and the masterpieces made by them simply won our hearts. Take a glimpse of the event below:
A sweet surprise for our dear Teachers
This year, the Teachers' Day celebration made its way across all offices and BYJU'S Tuition Centres. Teachers received adorable postcards from their students with heartfelt notes. Students surprised their teachers with delicious cupcakes, and photoframes they can cherish forever. Needless to say, the gurus were touched by this display of love and affection.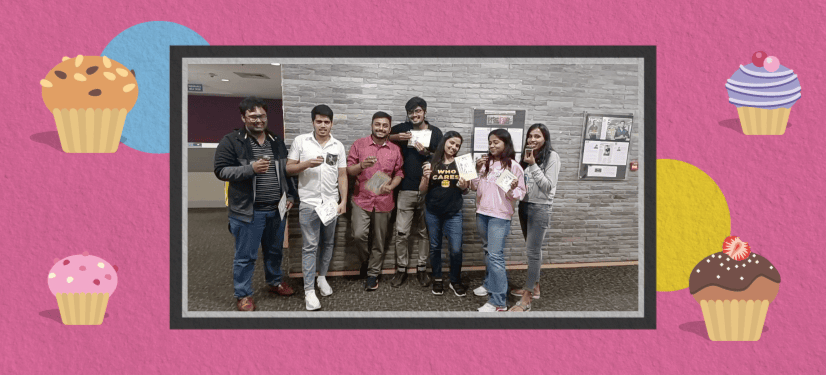 We would love to know how you celebrated Teachers' Day, back in your school time. Tell us in the comments below!
Like this story? Head to Life at BYJU'S to learn more about our work, people, and the stories that make us unique. To explore job opportunities, check out Careers at BYJU'S.