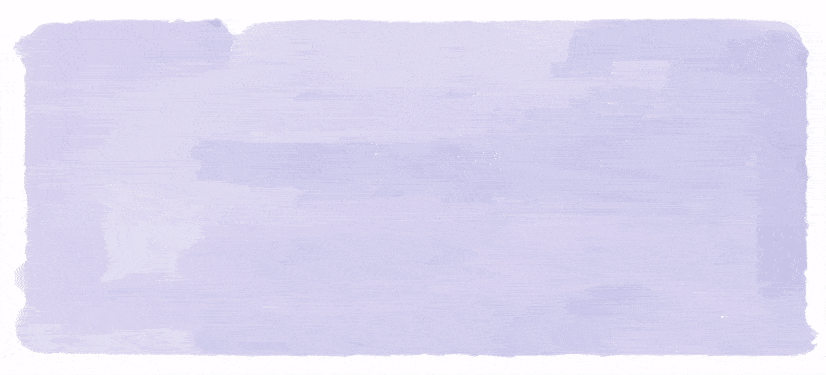 Why should celebrations pause once the new year begins? Let's step into the first week of 2023 as if the party has just begun! Instead of getting bogged down by our resolutions, let's work on them together, to make the whole year a huge party that just doesn't stop.  
Here is a list of resolutions shared by our women BYJUites,  which will not only motivate you to pursue those resolutions but also give you more ideas for a better tomorrow. See, we're already making it easy for you!
Scroll down and find out the InspiHER community's plans for 2023.

Lots of  BYJUites shared their interest to spend more time reading in 2023. Pramila Singh, BTC Academics, Apoorwa Rai, Sales, Manali Shivareddy, Engineering, Keshika Keekan, Academics, and Upasana Mahajan, Auditing – Tutoring, want to read at least one book a month and ensure they complete 12 books in the entire year. Sangeetha Subramanian, Academic Specialist, has already begun her reading spree and wishes to take this habit forward this year. 
Binsiya P, Senior Academic Specialist, shares how as a new mother and working woman, she tried to balance her baby and work, last year. This year, she plans to dedicate an hour each day to doing something for herself, including reading the list of books she had planned to finish in 2022. 
Shoaiba Khan, Business Development,  wants to ensure that she not only spends more time reading books but also stays updated on the latest articles and important news stories.  Ambica Suresh, SST NEO wants to complete writing two short stories in 2023. 
Looks like our book lovers are all set to bring in 2023 with lots of reading. We look forward to discussing books with all of you as a part of our LitWits community!

On 31 December every year, we all vow to spend 30 minutes to one hour a day walking, hitting the gym, or doing some yoga in the morning sun. And we stick to this plan for a couple of days or a maximum of one week. Eventually, other priorities take the forefront or we just get lazy. But is spending 30 minutes a day on our physical well-being so difficult? 
Kumkum Singh, Business Development Associate, and Prejot Kaur Sonic, BYJUS Tuition Center, want to make it a habit to hit the gym every day from 2023. Shrutika Mhetre, Faculty, aims to progress towards a disciplined life by exercising and meditating every day. Anisa M, Inside Sales Associate K12, Ekata Sinha, Student Experience, Hina, Film Crew, Ishita Roy, Business Development, want to eat healthy, exercise more, and enjoy life in the process.  
Priya Kumari, Tutoring, intends to improve her daily routine by waking up early, exercising every day, and focusing more on her mental and physical wellness. Mrunal Moghe, like a lot of us, prioritizes her family above all, but this year she wants to focus on herself and her well-being too. She wants to eat right, exercise, and prioritise her happiness. 
Ayshi Banik, Internal Communications, looks forward to learning the basics of meditation and working more on her mental health. Lavanya B, Academics,  Alfhiya Mansuri, Student Experience (Tutoring), and Samiksha Satish Nimkar (Tutoring), want to add Yoga to their daily regime to get one step closer to an active lifestyle.  
We wish the healthy troops all the very best! Let's motivate each other to eat healthy, stay fit, and have balanced physical and mental health this year.

Do you think twice before spending your hard-earned money? Then you'd love to meet this group of ladies, whose aim in 2023 is to make calculated decisions before loosening their purse strings. Shoaiba Khan, Sales (Business Development Manager),  and Ambika Awasthi, BTC, aim to not be spendthrifts in 2023, and want to focus on savings and investments instead. Priya Rani, Academic Specialist, Maths, and Shalom Sunaina, Academic Specialist, want to save and donate towards a cause they believe in, like arranging the basic necessities for orphans during winter. 
Anuradha Jain, Content, shared her two cents on financial consciousness: "Save funds for self- make a promise to yourself to set aside some money each month and increase your financial security. I believe that saving must become a priority". Poornima Gaur, Student Experience, wants to save enough money to pay for her own education.
These women have motivated us so much that we've already started planning how to save some more from our next salary. What about you?

We often take our society and environment for granted, but  a bunch of BYJUites are aiming to make a difference in 2023. While Sriparna Sanyal, Tutoring, wants to conduct more free art and mandala workshops for under-privileged kids, Karthi M, User Experience – Academics, wants to spend an hour every week towards BYJU'S EFA and contribute to the education of underprivileged children in her locality. Durdana Yasin, User Experience, aims to uplift society, in her own small way. Upasana Mahajan, Auditing – Tutoring, wants to ensure that the number of skilled people or students trained or taught by her, should be equal in number to her age in 2023.  
Dolly, Student Experience, wants to volunteer towards the cleanliness of the environment. Using her father's golden words, Shivangi Gandhi, Operations said, "My dad always says that the more you give, the more you receive. I am grateful for whatever I have, and I wish to help my society in whatever way possible." Keeping that in mind, she wants to donate a part of her salary to communities who feed stray dogs. She also wishes to donate to an old-age shelter home. Mythili Kota, Operations, also wants to donate to a street dog club. 
Dr.Sonal, Academics, wants to provide free health check-ups to at least three patients every weekend. Alfhiya Mansuri, Student Experience (Tutoring), Debarchana Sarkar, Academics, and Anitha M, PMO, are looking forward to planting more trees and making the environment greener.
Sticking to the above resolutions will definitely help us make a difference to the society and environment around us. Let's work together towards a better tomorrow. Every tiny step counts. Ready to join these ladies? 
We're already feeling motivated and positive while stepping into 2023, thanks to the many BYJUites working towards a happier year and happier them! Tell us your resolutions for 2023 in the comments below. 
Like this story? Head to Life at BYJU'S to learn more about our work, people, and the stories that make us unique. To explore job opportunities, check out Careers at BYJU'S.