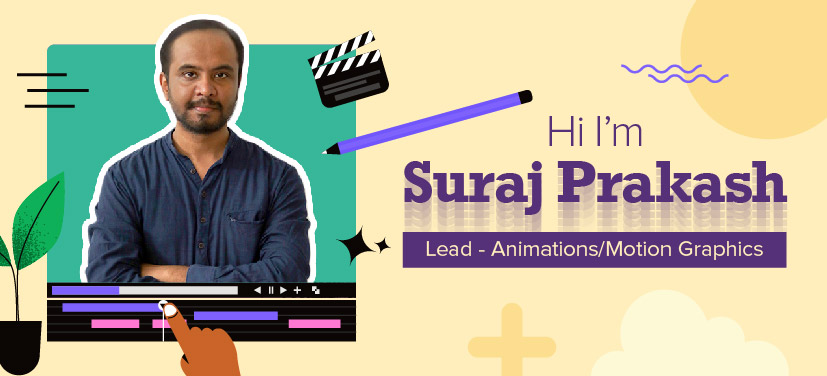 Suraj Prakash's road to animation has been quite unconventional. Out of high school, he pursued a bachelor's degree in commerce, but he wanted to work in a different field.. He decided to continue teaching himself the things that he loved. "My mother was an arts and crafts teacher. Growing up, paper sheets were my toys, and ever since I've been fascinated with art and design," quips the BYJUite. 
This love for all things creative, however, led Suraj to pursue a master's degree in multimedia and animation from Punjab Technical University, to understand the nitty-gritty of animation. After graduating, Suraj interned with a company in Mohali, Punjab, where he worked on the animation of the Hollywood movie, Guardians of the Galaxy Vol. 1. 
And then, there was no turning back for him. 
Today, Suraj S Prakash is the Lead of Animations/Motion Graphics in our Digital Marketing team. He is responsible for creating animated graphics and visual effects, while also collaborating with product, employee engagement, and social media teams on different projects.
A rapid learning curve
"I joined BYJU'S in 2021 and each day has been a great learning experience. Working with extremely talented people with diverse backgrounds, and building products that create an impact is one of the most exciting things that I can mention," Suraj tells us.   
As BYJU'S continues to grow, he says, there are always opportunities to learn and develop your skills. "I feel that I've always received guidance and support from my team and manager, to help me work towards my goals. One thing you get here in abundance,is the chance to get involved in a range of projects and initiatives. For example, I was given the opportunity to work on the ICC events branding and stadium graphics. I took advantage of every break I got, shouldered responsibility, and now I am a lead animator in the team," he shares. 
Suraj believes, working on such large-scale projects has given him a lot of exposure, and also helped him develop valuable time management skills. "With such a large project, I regularly needed to work on prioritising different tasks. I learnt that it's important to seek help when needed, as well as communicate transparently as soon as you anticipate any challenges. This is key to preparing for inadvertent hurdles," he explains. 
Also read: A vocal advocate for neurodiversity, how Shreya Jain is helping build inclusive education with BYJU'S
The opportunity to grow
To be truly successful in the design field, adds Suraj, you shouldn't focus on technical skills alone. He continues, "It's important to continue working on your soft skills, like problem-solving, communication, and managerial abilities. You have to keep yourself up-to-date with what's going on within your field. It's important to seek out learning opportunities that help in personal and professional growth."
While continuous learning and collaboration help him stay ahead in the game, he believes the best part of his experience has been the people he works with. "As the company continues to evolve, you get to interact with different people coming from various cultures and backgrounds. It's always interesting to see how BYJU'S has built an environment that's committed to inclusion and diversity, which in turn makes everyone feel like one community," says Suraj.
But what truly fuels his personal growth is his creative leanings – and that he is able to tread the fine line to continue creating art. In this case, it is his stunning 3D paper models (a hobby that has translated into a burning passion, ever since he was in college).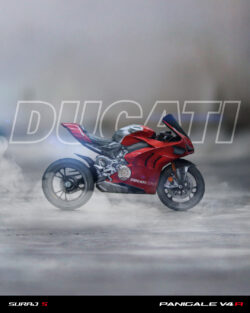 "I am a Formula One enthusiast, and so my latest 3D paper model was of Mexican racing driver Sergio Perez," he shares. "Apart from this, I've also created paper models of The Professor from Money Heist, 2021 Formula One World Champion Max Verstappen, and Mercedes-AMG F1 W11. Not gonna lie, these miniature models are as much an escape into art as they are an expression of my creativity." 
Like what you read? Head to Life at BYJU'S to learn more about our work, people, and the stories that make us unique. To explore job opportunities, check out Careers at BYJU'S.