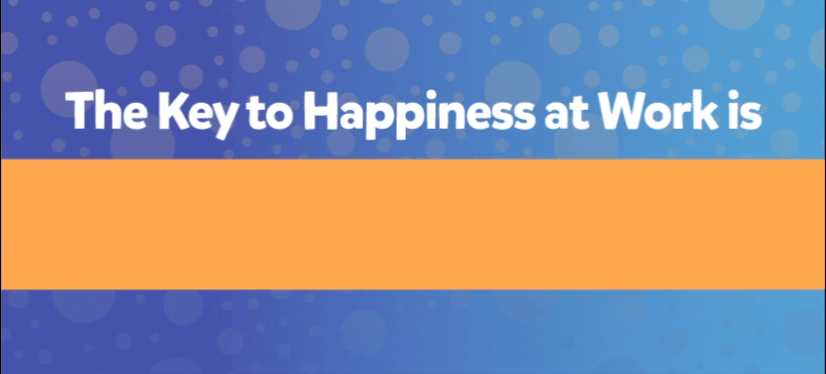 Happiness is enjoying the little things in life: with family, friends, and colleagues! At work especially, we all have our good and bad days, but the point is, do we take time out to shed the stress and make work a happier place? As much as we take pride in our work, sometimes being happy in the office requires more than just a TGIF outing. 
Brace yourself! International Week of Happiness at Work is here, and we have something exciting lined up for you. Join us in celebrating Happiness at Work and try out our exclusive week-long 7 Days Challenge. 
Click here to download the Happiness at Work Calendar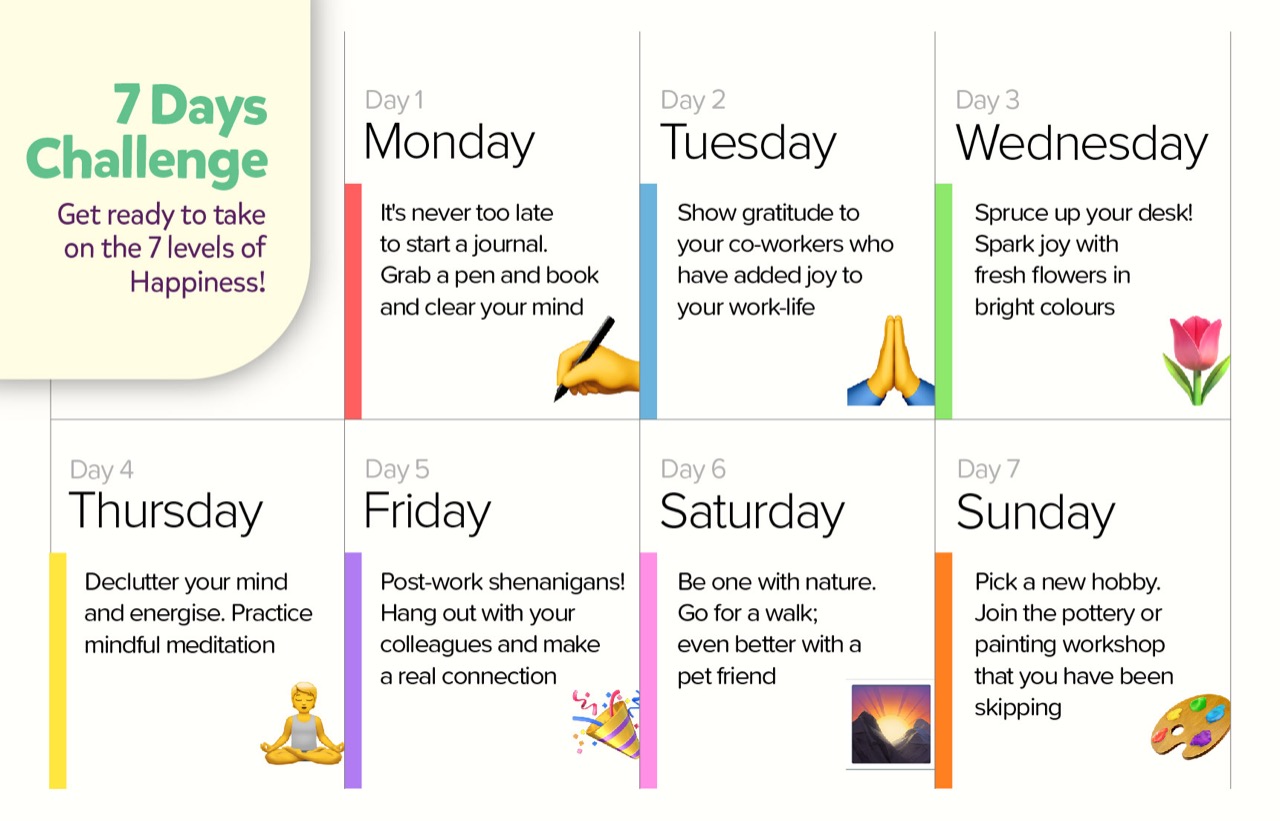 Also Read: Decoding the making of XCEL Masterclasses | Engineer's Day at BYJU'S
Unveil a happy workplace:  #7DaysChallenge
Clear your minds with journaling or show gratitude to your co-workers (could even be for the delicious food they share with you), add fun elements to your desk or become one with nature by listening to the sound of the wind. 
During this Happiness at Work week, you will be able to focus on your happiness and well-being with the help of seven exciting variations of activities and challenges. Just download our Happiness at Work Calendar, follow the activities, track your progress, and share your journey with your fellow BYJUites. 
Share your progress on social media with #7DaysChallenge. Don't forget to tag @lifeatbyjus/byjus.
The idea is to transform your workplace into a happy one by feeling content in every aspect of your life, including healthier relationships at work, work-life balance, and a fulfilling lifestyle. And in doing so, taking mindful steps is imperative. Keep scrolling to find out how you can make this journey even more exciting and pleasant. 
Also Read: Cooking, chai, or to-do lists? BYJUites save the day with their quirky methods to fight procrastination
Unlock happiness for friends at work
They say the secret to one's happiness is imparting happiness to others; why not nominate five other fellow BYJUites to take up the 7 Days challenge? After all, everyone deserves a happy place at work. Without further ado, download the calendar right away and make it your laptop wallpaper or pin it on your to-do list.
P.S.: Watch out for this space, we have something exciting lined up for the 7 Days Challenge week. Stay tuned! 
Like what you read? Head to Life at BYJU'S to learn more about our work, people, and the stories that make us unique. To explore job opportunities, check out Careers at BYJU'S.