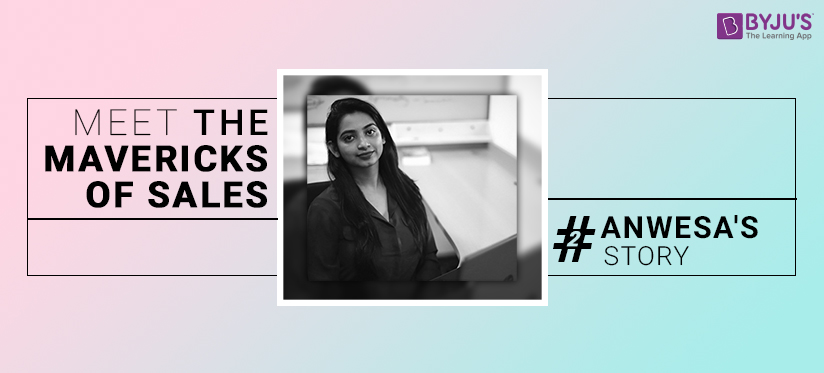 The series Mavericks of Sales explores the nitty-gritty of BD (Business Development)  at BYJU'S and how the company provides the right platform for blooming talents. Home to an energetic and motivated workforce, BYJU'S is the hub of opportunities where people can develop personally and professionally.
Introducing one such talented BYJUite who has touched her dreams at a very young age: 23-year-old Anwesa who leads a BD team of 30 in Bangalore. Anwesa believes in being a doer, 'get to action' and fulfil her dreams.
"The desire to strike the right balance between by dreams and goals, keeps me super motivated in life. Dreaming alone won't help. We need to push ourselves and ensure that we achieve it," says Anwesa.
A laughing riot, she prefers to keep up a fun and energetic atmosphere around her at work. "It creates a very positive vibe which motivates everyone constantly. It also has a positive effect on the mood and atmosphere, making the work bay a lively area throughout the day."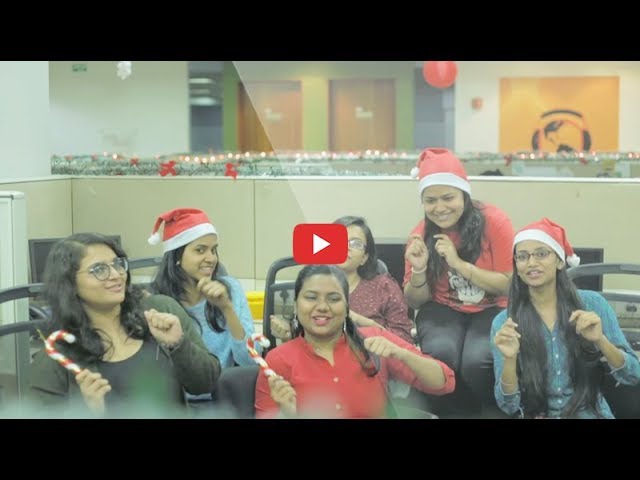 Wearing her Travelling Shoes!
"SEVEN Cities!" she exclaimed, rolling her big eyes! "I have seen half of the country while I was in school, learned new languages and made many friends, all thanks to my dad's job with Air Force. I grew up becoming a good listener while mastering the art of 'adapting swiftly to any situation'. When I joined the Business Development team at BYJU'S, I could easily talk to the customers and assist them with BYJU'S' product."
A trained Odissi dancer, an enthusiastic sport person with special interest in trekking, rock climbing, zumaring and river rafting; the list of things she finds interesting, is never-ending. But what's striking about Anwesa is the 'never give up' attitude which she carries on with a polite smile. A Kalinga Institute of Industrial Technology (KIIT) pass out with a first class degree in civil engineering; Anwesa looked for a different career path line from the civil flock. She got her chance, when BYJU'S visited the campus for recruiting young talents.
"I was chosen by tech companies like Wipro, CTS and Shapoorji Pallonji but I wanted to explore the world of Business Development. When I sat for my interview with BYJU'S, I saw by future with the company. What excited me more was the opportunity to work for a cause – to help students fall in love with learning. After working for almost 3 years, I realised how satisfying it is to be a part of this learning revolution," flashes her brightest smile.
Changing her Destiny with BYJU'S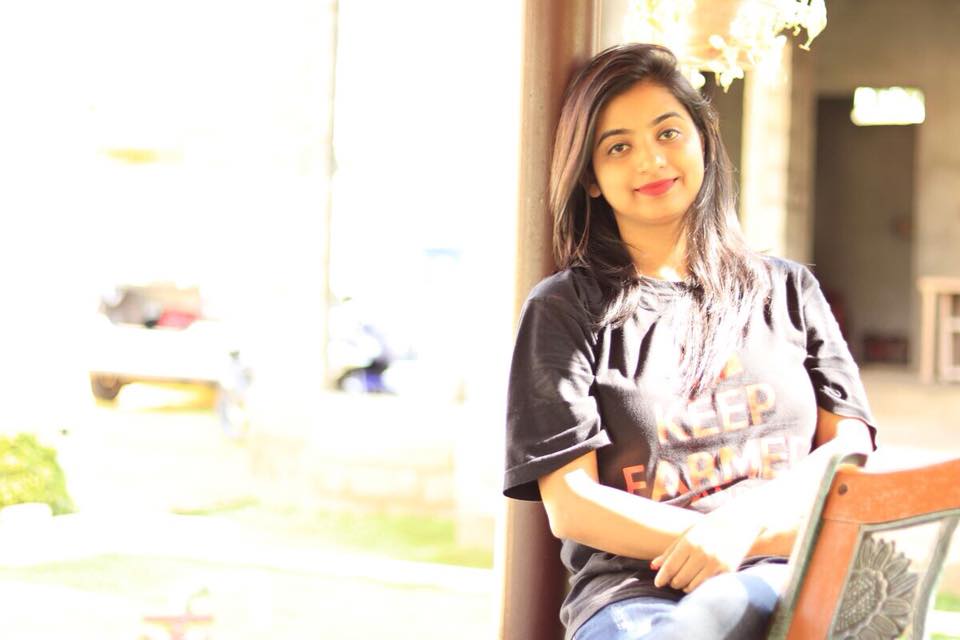 BYJU'S always look for people who are curious and are adventurous enough to push their boundaries.
"BYJU'S offered me the perfect blend of a challenging career along with a highly motivated team. The best thing about my job is that it is very impactful which motivates me to put in my best everytime. In my 3 years at BYJU'S, I have seen a huge change in my personality and the way I conduct my life."
Anwesa started off her journey with BYJU'S in October 2015. With the guidance from her manager Sajesh Nambiar, she quickly picked up the niche of BD and dived into in. "It's a challenging field and yet, it's really exciting. Everyone teams up here as one, helping each other and collectively contributing towards the growth of the company."
Climbing the success ladder – The Manager's Role!
"I began my journey with BD team, where I got the first-hand experience of helping customers with the BYJU'S products. During my learning period, I understood the pitch and the expectations of the customers from BYJU'S products. Soon I was given the responsibility to train 25 people. During the training process, I tried to inculcate in everyone that if we are successful to convey the correct message to the customers, it can help convert someone's hopes into reality."
Anwesa's quick understanding and approach towards her work landed her into the manager position soon after completing a year at BYJU'S.
"It was a dream-come-true for me. This change came with additional responsibilities and opportunity to work with an extraordinary set of people at BYJU'S."
When work takes you to places:
Based on her last quarter's performance, Anwesa scored a place in the BYJU'S squad that was taken to attend the Argentina Vs Nigeria FIFA World Cup Match in St. Petersburg, Russia followed by a fun trip to Dubai. She got the chance to watch Lionel Messi in action during this tight match.
"The perks of working at BYJU'S are that you get to travel a lot! Ever sinced I started managing a team, I got the opportunity to travel extensively to meet and greet the exciting parents and explain them the product. Recently, BYJU'S picked a set of 100 top performers and took to a fun trip to witness FIFA World cup for a week. I had a gala time there meeting people and exploring the beauty of Russia. It worked as a stress buster and charged me to work even harder."
Like this story? Read similar stories at Life At BYJU'S. Follow @lifeatbyjus on Facebook.