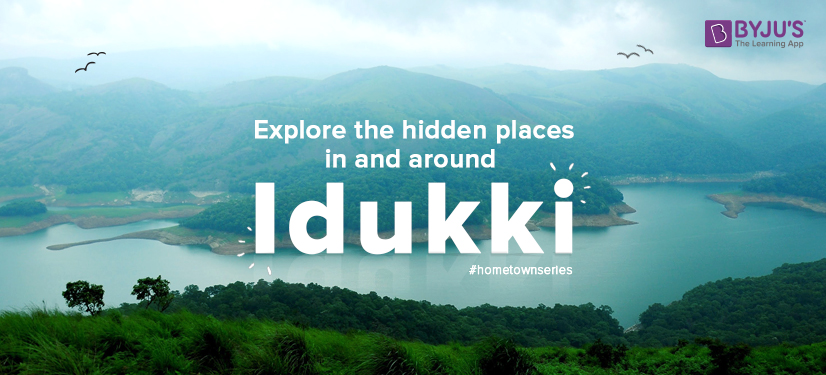 Travelling is so much more than just reaching the destination. Exploring unnamed roads, connecting with the local people, falling in love with new cultures and most importantly, creating a whole box of memories. At times, a detailed itinerary or Google's 'Top 10' picks falls short of giving the perfect vacation experience. All one requires is a backpack, a road map and the right set of people for a fun adventure!
In this edition of the #hometownseries, we explore Idukki (Kerala), the hometown of BYJUite Nidhi.
Idukki district lies in the Western Ghats of Kerala and is one of the state's most scenic regions. Surrounded by lush green forests and mystic hills, it is the crowning glory of 'God's own country'.
Though Nidhi hails from Kerala, it has always been just a summer retreat for her. She was always on the move, making her way through different parts of the country because of her father's job. Summer holidays were made extra special because it meant a two week long break in her hometown.
Her favourite memories are of her grandparent's tharavadu (ancestral house). She fondly recalls those evenings, she spent playing with her cousins, munching on her grandma's homemade banana chips and achappams (rose cookies) and listening to the pitter-patter of the rain.
"In those days, travelling by train was the only and perhaps the best option. We used to spend the journey making grand plans for those two weeks and my parents regaled us with stories from their childhood and tit-bits of information about all the places the train went through. This was that one time where the entire family would be excited, just like little kids, about going back to nature, away from the hustle bustle of the city and mostly about going home."
Idukki, the 'spice district' has a lot to offer, both to its inhabitants and to visitors.
Magnificent waterfalls, wildlife sanctuaries and aromatic coffee and tea plantations are scattered all over Idukki, making it a haven for nature lovers. Home to Asia's biggest arch dam, Idukki dam is constructed across the Periyar river in a narrow gorge between two granite hills locally known as Kuravan and Kurathi.  Apart from its architectural significance it is a much sought after place for the beautiful view of the sunset that it has to offer.
The land of classical dance forms like Kathakali, Mohiniattam and Kalaripayattu, Kerala holds a different meaning for different people. But, they will all agree that Kerala is the best place for a quiet and therapeutic getaway in the lap of nature.
Here are a few offbeat places in and around Kerala that Nidhi thinks is a must visit for all you travel enthusiasts out there:
Marottichal (Thrissur Dist.) – It's a waterfall nestled away in the heart of Thrissur district. An hour long trek through winding forest trails and across rivers will lead you right  to the foot of the waterfalls where you can picnic or just splash about.
Best Time to visit: June – September
Varkala (Trivandrum Dist) – The vast Arabian sea stretching out for miles is the perfect place for a beachside vacation.  There's palm trees, cafes and shacks dotting the cliffside running along the shore of the beach giving it a Goa-esque vibe. Here you can indulge your inner foodie (a treat for seafood lovers), take a relaxing break at yoga retreats, stock up on curios and knick knacks or just go for a stroll.
Best Time to visit: September- January; The full moon nights and the glorious sunsets are a must see
Braemore (Trivandrum Dist.) – It's a plantation (spices and coffee mainly) located about 60 kms from Trivandrum. There's a trek which can be taken from here  through the Shola forests leading right up to Ponmudi, a small hill station in Trivandrum. It's a bit of a risky one with high chances of running into wild animals and getting lost in the forest so you'll need to take a forest guard along. The estate itself has about 50 waterfalls waiting to be explored and if you're nice enough the estate guards may let you camp out there.
Best Time to visit: September-January
Mankulam (Idukki District) – An ideal spot for a campout, far from the maddening crowd of tourists visiting Munnar. There are hidden waterfalls for you to explore and small treks for those adventurous souls.
Best Time to visit: September-January
Rammakelmedu (Idukki District) – A small hamlet in the Idukki district with rolling green hills and (gusts of) refreshing mountain air. You'll get panoramic views of the villages and farmlands of Tamil Nadu from the hilltop. There's a huge statue of Kuruvan and Kurathi at the hilltop. These are legendary characters of the local community, whose names have been given to the two rocks between which the Idukki dam is built.
Best Time to visit: September- January
These are just a few of the options to add to your bucket list, there are several more breathtaking places within Kerala which are waiting to be explored by you! Next time when you are planning to get away from the busy city life, make sure to drop by to read about the hidden nooks disclosed by Nidhi.
About BYJUite Nidhi: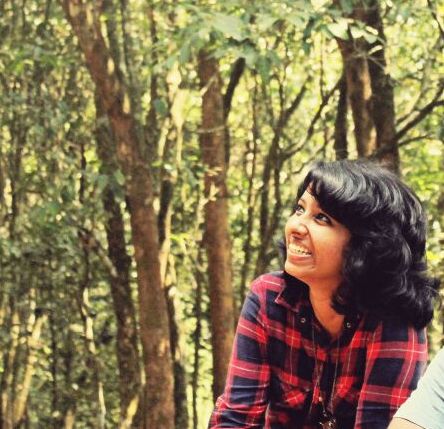 A travel enthusiast, Nidhi has travelled and stayed in almost all the major cities of India before settling in Bangalore. Travelling and writing are two of her favourite things to do. After a lot of looking around for the right place to pursue her passion, she landed at BYJU'S in 2017 as a content writer. Her bags are always packed with a toothbrush, ready to head out into the wild at the first sign of a vacation.
Like this story? Read similar stories at Life At BYJU'S. Follow @lifeatbyjus on Facebook.