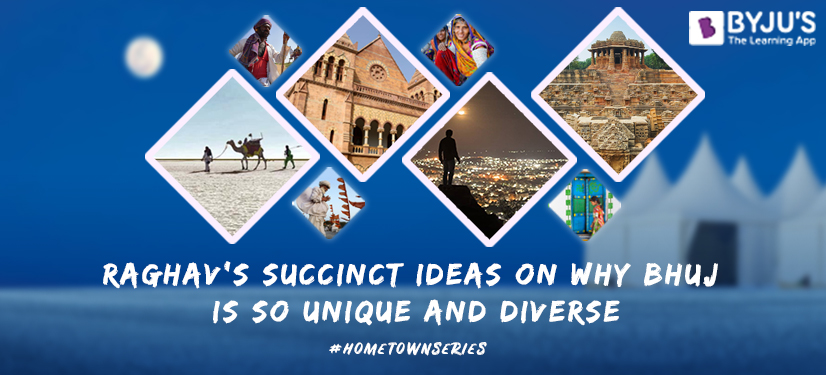 Let's begin with a quick question-
How many Indian cities do you know which have deserts, hills and beaches all together?
The answer is probably one!
The #hometownseries features Raghav Lohar's beautiful city Bhuj in the Kutch district of Gujarat. The state, which is the birthplace of our freedom fighters – Mahatma Gandhi and Sardar Vallabhbhai Patel, homeland of influencing people like Dhirubhai Ambani and our current Prime Minister, is known for its centuries-old buildings, colourful festivals, magical white desert and tales of Chir Batti (ghost lights)
Running along the west coast of India, the Great Rann of Kutch is a large expanse of white salt which twinkles like stars during a full moon night. One can see only the vastness of the white desert for miles and miles with little hamlets on the far horizon, where life is akin to the monotone and beauty of the desert. On the other hand, the same desert submerges underwater during the monsoon season, making it the breeding ground for flamingos and other wild exotic birds. A true sight of beauty beyond imagination, which lies in a beholder's eyes!
Surrounded by the Bhujiyo Dungar hills, BYJUite Raghav's city is located in the center of the valley. The city is famed for the famous Aina Mahal, an 18th century palace of the then prince Rao Lakhpatji. What stands out and still remains the most attractive tourist spot is its marble structure and the lake surrounding  the palace, girded by the six gates of the palace.
"I grew up listening to endless tales of the Aina Mahal and the generations of kingship that ruled the city. Interestingly, the palace is visible clearly from my room's window and most of my childhood days were spent on adoring its architectural beauty which complements any weather. Even now, when I visit home and I see the palace, childhood memories flood my mind," smiles Raghav.
Raghav has many fond memories of spending hours in the streets of Bhuj, playing cricket with his friends, visiting the historical monuments and spending lazy summer evenings on the Mandvi beach. Although the temperature throughout the year fluctuates from 6⁰ to 50⁰ prevailing a sense of dryness, the inhabitants have accustomed to it over years. "We are so used to the heat during the summers that, even if it's around 40⁰ we would still go at the top of the hills and play cricket with friends. The fun of playing and roaming wildly near the beach, ignoring the scorching heat is totally peerless to my current location these days."  
Invariably popular for being a hub of ancient art and architecture, clad with rich heritage and mouth-watering snacks (dhokla, fafda and khakra), the present Gujarat is known more for being an economically successful state in India. Despite the 2001 Bhuj earthquake, which shook the whole city, disrupting life and destroying most of the age old monuments, the newly build Bhuj city is a blend of ancient architecture with a touch of new designs.
"I can clearly recall that day when the city shook for about 2 long minutes. I was out for my morning stroll, when suddenly I felt and saw the dust rise near my feet. I rushed back to my house immediately. To my dismay, everything in the house was scattered and the walls were filled with cracks. Luckily, no harm came to my family although everyone was traumatised and secretly prepared for another earthquake. Post that incident; refugee camps were built for those who lost their families and homes. Food, water and medical supplies were outsourced and our schools were shut down. It took a long time but gradually the whole of Bhuj went under massive re-modelling. The  government took initiative and recovered the damaged monuments and rebuilt many houses. Thanks to them, today, my city is advanced in terms of industries and technology," says Raghav with a satisfying smile.
Raghav's homeland is not just only a beautiful place to explore and admire but is an example of India's true progress in terms of economy, education and technology.
"Tourist lands up in Gujarat for several purpose. Some visits to get amazed by the beautiful white desert, some wants to see the progress in Narendra Modi's land while others come here to explore the mysteries of this state."

Along with the Rann of Kutch and Mandvi beach, few of the other reasons which attracts tourists here are:
The Mysteries of the hills of Tulsishyam: The hills of Tulsishyam which is absolved from gravitational force appears as mirage, causing an optical illusion. People often drives there to feel the anti-gravity pulls on their vehicles and understand the science behind it. Interestingly, the native believes it to be a call from heaven and thus weaves many interesting tales around it.
Gir Forest National Park: Also known as Sasan Gir, this wildlife forest is located near Talala Gir in Gujarat. With a wide range of flora and fauna, this is also the sole home of Asiatic lion.
Temples: Gujarat is an abode for religious minds and host many famous temples like Somnath temple, Adalaj Trimandir, Ambaji Temple and Dada Bhagwan Temple.
Navratri and the religious procession: A gorgeous festival which last for 9 days, the Gujarati people welcome this occasion by praying to Goddess Durga and her various manifestations. A long procession takes place where the pedestrians walks in groups to offer their prayers and dons their colourful attires to play dandiya among friends.
Street Food and much more: When it comes to some mouth watering morsels, Gujarat is the street food paradise. From crunchy khakra, hot dabeli bhurji to sweet dhokla, one can choose from a long list of food items to go well with that evening cup of chai.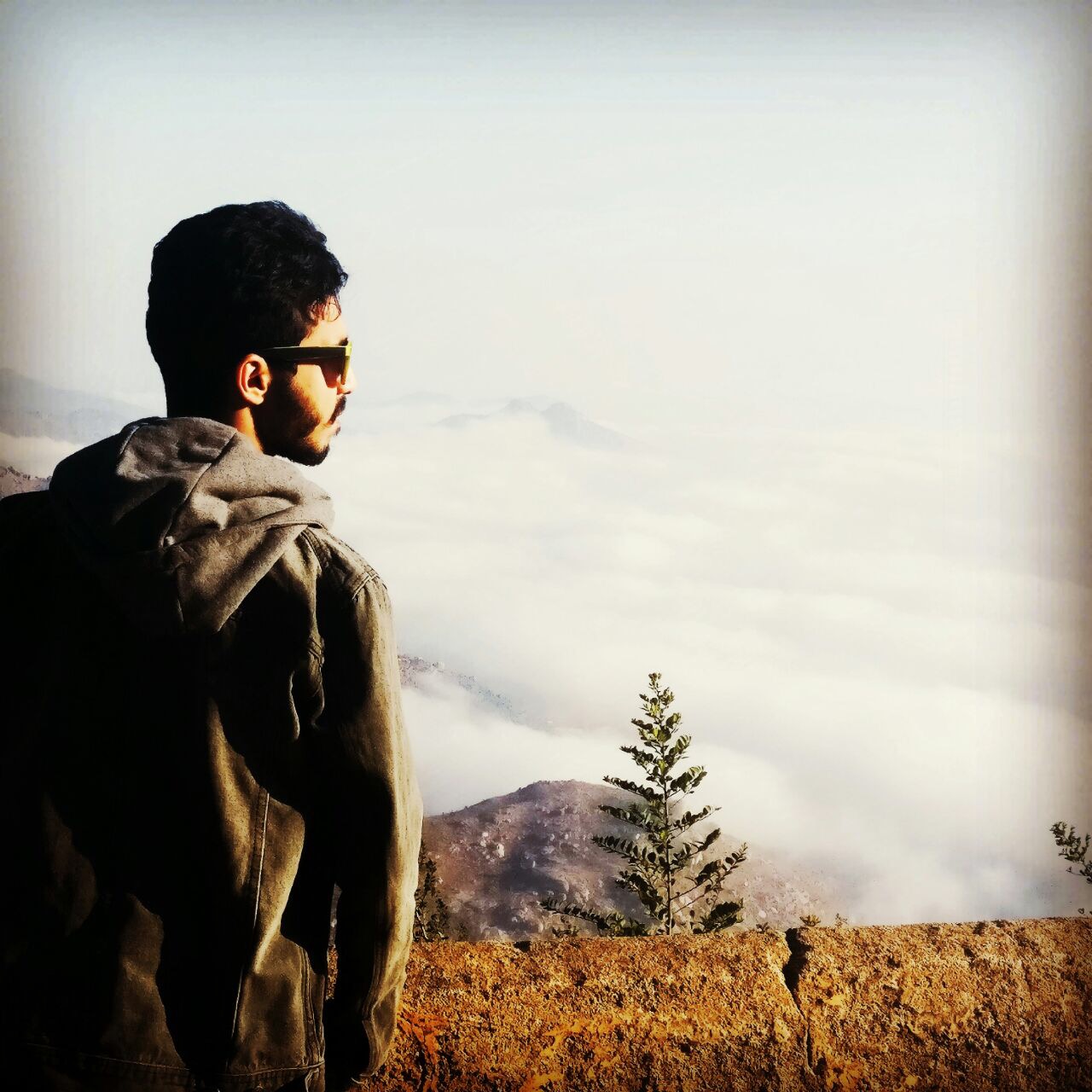 About Raghav:
A traveller for most of his, life Raghav Lohar always goes back to his homeland for solace, peace and friendly neighbourhoods. With an engineering degree from Marwadi University, Rajkot, he has travelled to places like Ahmedabad, Delhi and Bangalore before settling with BYJU'S in Mumbai, 2016. With his love for sports and passion in understanding the world of entrepreneurship, BYJU'S was the perfect spot on when the campus recruitments dropped by at his college. Currently, he is working with the Business Development team, where he assist the team in multiple projects while shaping his own personality and polishing his future goals.  
Like this story? Read similar stories at Life At BYJU'S. Follow @lifeatbyjus on Facebook.