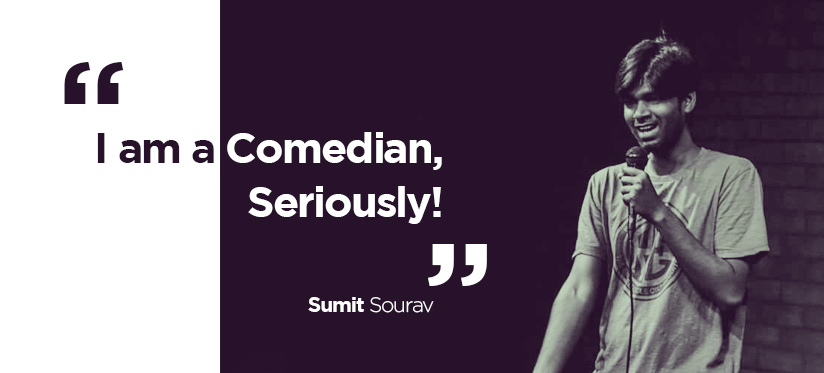 Plan A- Study engineering, computer science preferably

Plan B- Become a stand-up comedian

Plan C- Become a creative designer (2D, 3D and VFX)
These were the plans that emerged consecutively at different stages of Sumit Sourav's life starting from his intermediate years, to where he currently is in BYJU'S. The transitions were not smooth, and there was friction from all directions in his life, from parents to college mates to colleagues. The only thing that kept Sumit adamant was his need to unriddle his true goals in life and put aside everything else to pursue only his passions.
Here's the story of the BTech engineer from Jamshedpur whose dreams drew him to Bangalore where he is currently a VFX designer by day and a stand-up comedian by night.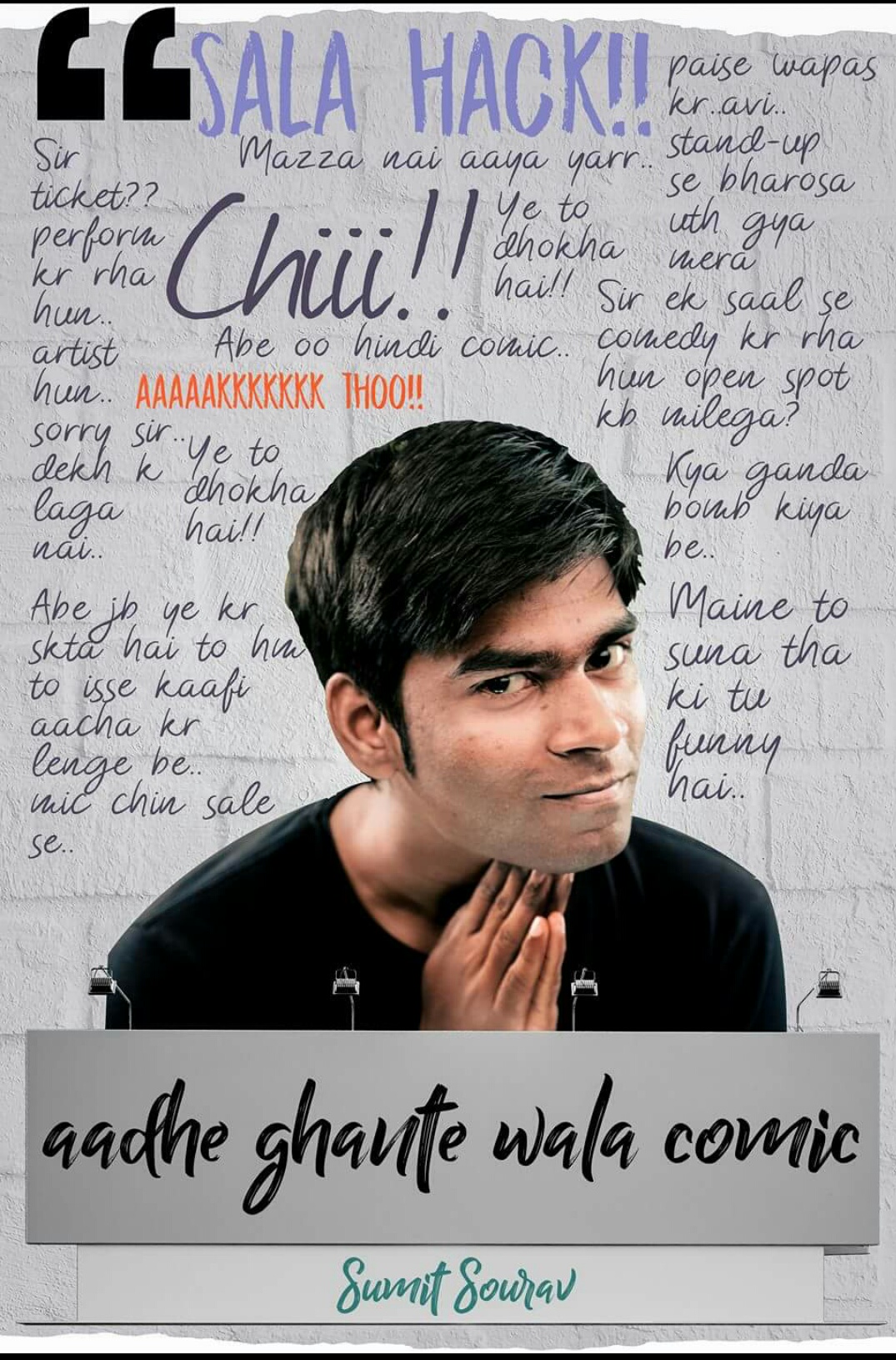 When his academic journey started in college, Sumit had never looked at stand-up as either a hobby or a career. However, in his 3rd year degree, he found his passion while scripting a college play which passed on over different batches turning into something of a legacy. With the first play drawing out as a hit, Sumit took to working on many more skits for his college and discovered the inner comic. Being the 'funny guy' in the group paved the way towards the stage. As with any other comedian entering the forum first requires them to gain some amount of credibility from audiences, which starts from open mics. After attending several open mics in Kolkata, he started reworking on his scripts, increasing the time duration from a mere 3 minutes to as long as 15 minutes.
"Every second in the script is precious and you have to try and create an impact within every 30 seconds or else you will end up getting judged negatively. Sometimes you need a bad show to be a good comic, learning from your mistakes and embarrassments are the only way forward for a comic."
 When asked what he does when his jokes fall flat, Sumit says that it takes about a year of failing to actually come up with good scripts. Being confident on the stage never comes naturally, so the bloopers and stammers drive all shame out of the comic, making them almost immune to stage fright. Every comedian's main goal is to keep his audience at the edge of their seats constantly for upto an hour. In the first few days it seems often impossible, but experience is the only peak that needs to be scaled. Learning from other comedians can often be a refreshing experience, one gets to understand the variations that can be brought about with a particular story, the audience reactions to the variations and the style which is accepted. Having performed in Bombay, Kolkata and Bangalore, Sumit has come across multitudes of talents and audiences, with each city having its own unique circuit vibe.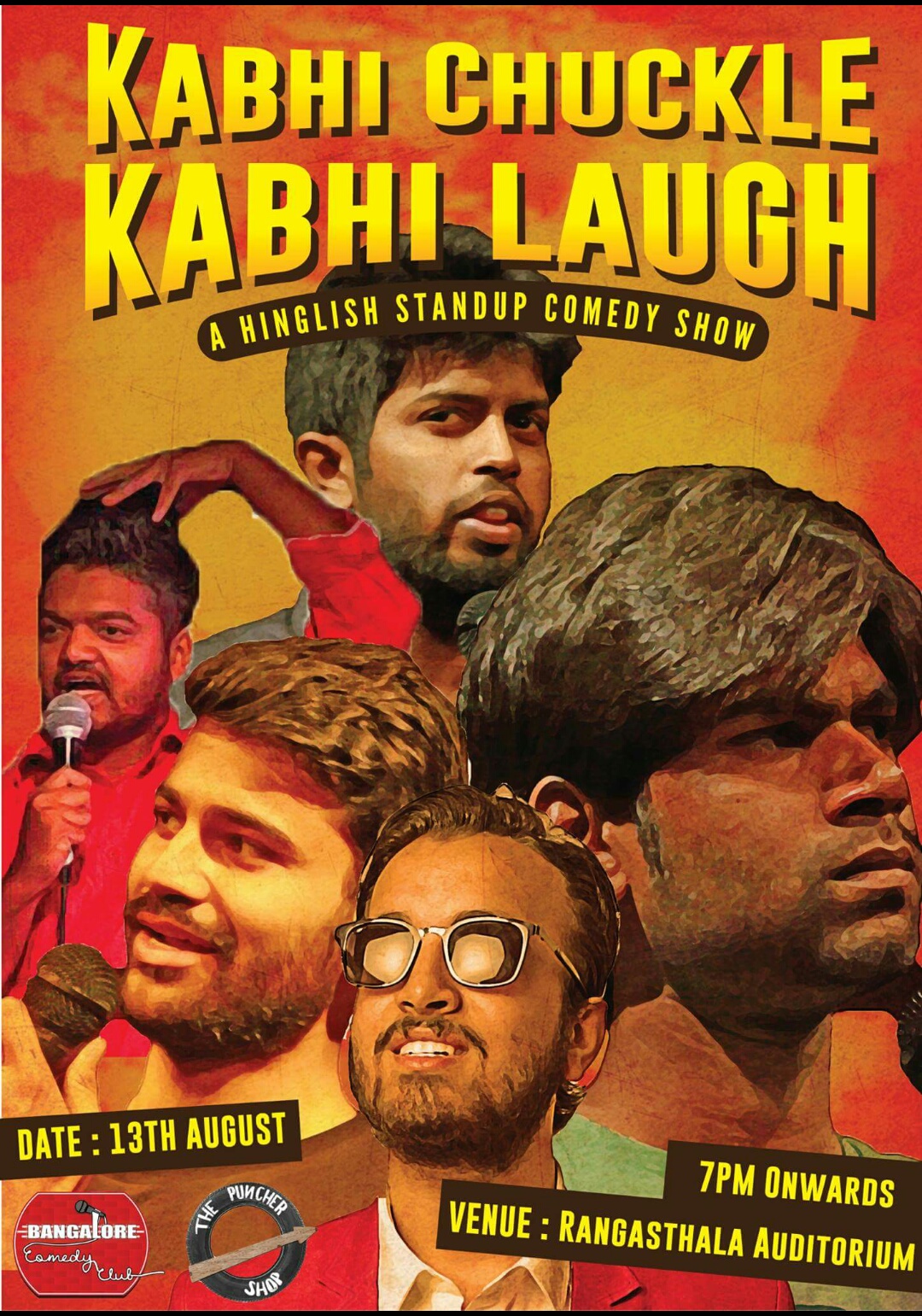 11th July, 2015
A date that Sumit holds close to his heart. His first open mic took place before a small audience in Kolkata. After preparing for 6-7 months on a 15 minute script he is informed last minute, (while in a cab heading to the event), that he has a 3 minute window to put up his performance and leave. Cramping all of his 15 minutes into 3 minutes may have seemed like an unendurable challenge, he still took it up and faced his audience. He was received well though he never felt satisfied with his show. He went on to perform at 4 more open nights, after which he went on to give full-house performances in several metropolitans, sharing the stage with local favourites Atul Khatri, Sanjay Manaktala and Punya Arora.
Once plan B kicked off, Sumit had time to look in the direction of his career. He entered BYJU's with dreams of becoming entrepreneurial in his thinking, joining the business development team. However he had always harboured a penchant for creating 2D and 3D videos and playing around with visual effects. So while in his office he made business deals with clients and worked towards meeting monthly revenue goals, at home he worked on scripts and binged on youtube videos on video effects and editing. With the innumerable passions, he reached a stage in his life where he got a maximum of 4 hours to sleep. What started as a journey with BYJU'S in business development, quickly turned into a trial project to enter the product development team.
"BYJU'S has given me a direction in life. I would have never realised my talents and dreams that lay in product development had I not ventured into the company. More so, the experiences gained here, the brilliant minds that work behind the systems, churning out content, videos and games constantly- it is a sight to behold when they all come together and give the app its shape. It is amazing to be one among these young minds," says an elated Sumit.
One man with a multitude of passions- standup comedy, designing, editing, and an ineffable love for headphones (he is part of Audiophile, one of the biggest headphone addict communities), Sumit has a very candid view of himself 10 years down the line. "I do not plan on ever taking up stand up as a profession. It is something I do for myself. If I make it my profession, it will turn into something I have to do for my family as well. This will in turn pressurize me and hamper the content I come up with. Along with that product development is an inspiring field. With all the growing technology around us, there is so much potential and so much to learn from, I feel it will forever be a learning journey for me."
Currently preparing for his biggest challenge ever – the Great Indian Laughter Challenge, Season 5, Sumit is frenzied with the events taking place in his life at the moment. He hopes to make his mother proud and his dad, (who he has kept it a secret for all this while) accepting of his passion after his performance at the show, especially once it airs on television.
To all the amateur comics, his message is to learn to be patient, to observe the world around them constantly and to always follow the ethics of the world of Comedy. Genuine content is always appreciated and looked up to, and the stage is always those with passion with open arms and an eager audience.
Like this story? Read similar stories on BYJU'S Blog page. Follow @lifeatbyjus on Facebook.