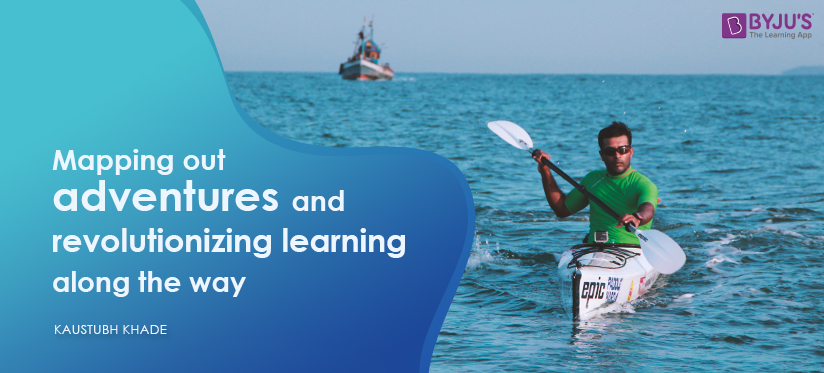 A National Level Kayaking champion, Limca Book Record holder, football fanatic and a Product Specialist at BYJU'S, Kaustubh Khade talks about grit, presence of mind and curiosity both in the water and out of it.
Battling eddies in the deep sea, poisonous sea snakes, crossing beaches plagued with leopards and braving through unchartered waters; Most of these incidents seem like they have been sieved out from the life of an explorer straight from the Discovery channel. However, our Senior Product Manager, would turn down these assumptions having achieved these major feats in life in a matter of 3-4 years; Bagging a place in the Limca Book Of Records for the first man to have embarked on a solo journey along the Indian coast on a Kayak.
Meet Kaustubh Khade, an IIT Delhi alumnus, with 9 years' experience in product, marketing analytics and development and a penchant for hard core adventure sports. From sports captain in school, to football captain in college, Kaustubh had always been passionate about sports and after entering the adult work life in Bombay, he decided to divert his to a sport little off the charts.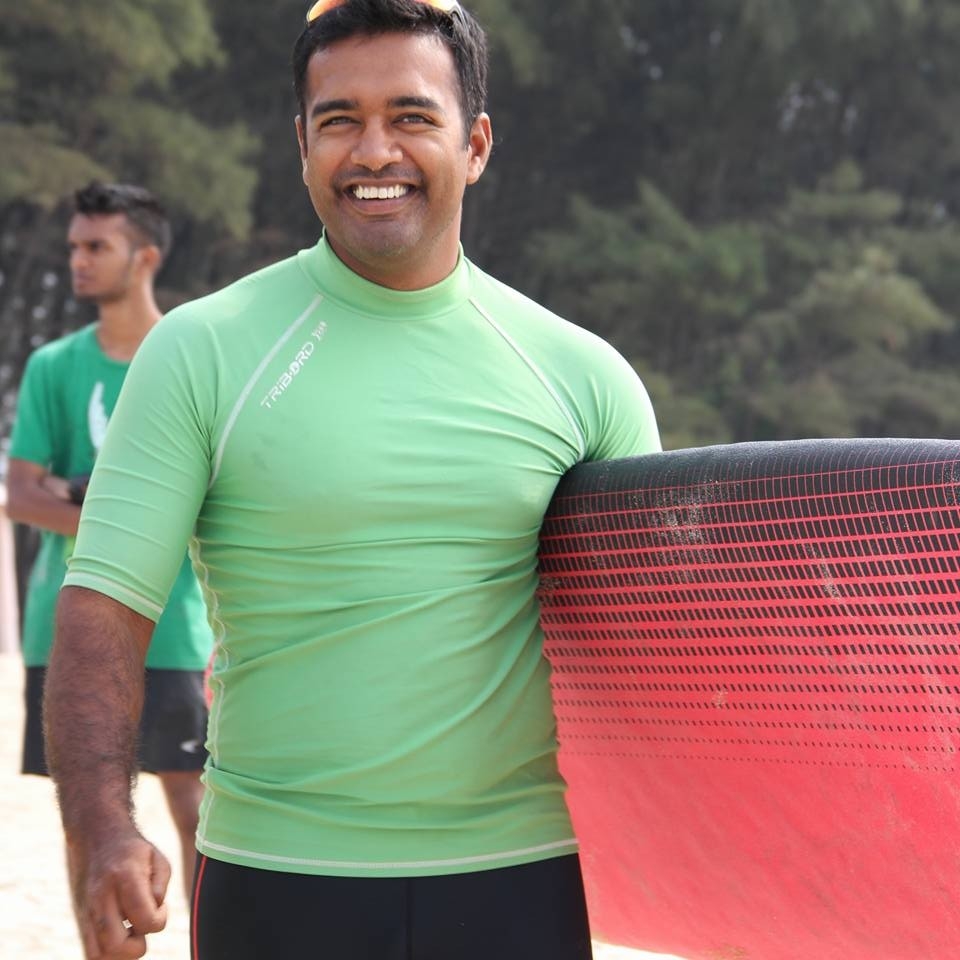 Rolling with the tide
A chance kayaking session in Goa soon took a turn as Kaustubh quickly picked up the sport as a passion – going on to be trained by 12-time World Champion, Oscar Chalupsky from South Africa.
Wanted to work withs something more meaningful which would have a bigger impact on the society rather than just marketing products, made an impact product wise also – also coz the team and the tech head are superb at their work. Along with Kayaking, he also mastered surf skiing and canoeing, learning alongside army, navy personnel and a few civilians.
"My journey after the training sessions was a real whirlpool once I entered the national team at the age of 24. I participated in the Asian Games twice in 2012 and 2013 bagging 2 silvers and a bronze in the first year, and finishing 5th out of 17 participants in the following year."
Nationals Training Schedule
5:30 AM – Arise and drive down from Pawai to Marine Drive ( 35 KMS)
2 Hours rigorous practice
10:00 AM – 2:00 PM – Drive back to Work and wrap up for the next session
Drive back 35 KMS for 2 more hours of practice
6:00 PM – 12:00 AM – Drive back to work and finish up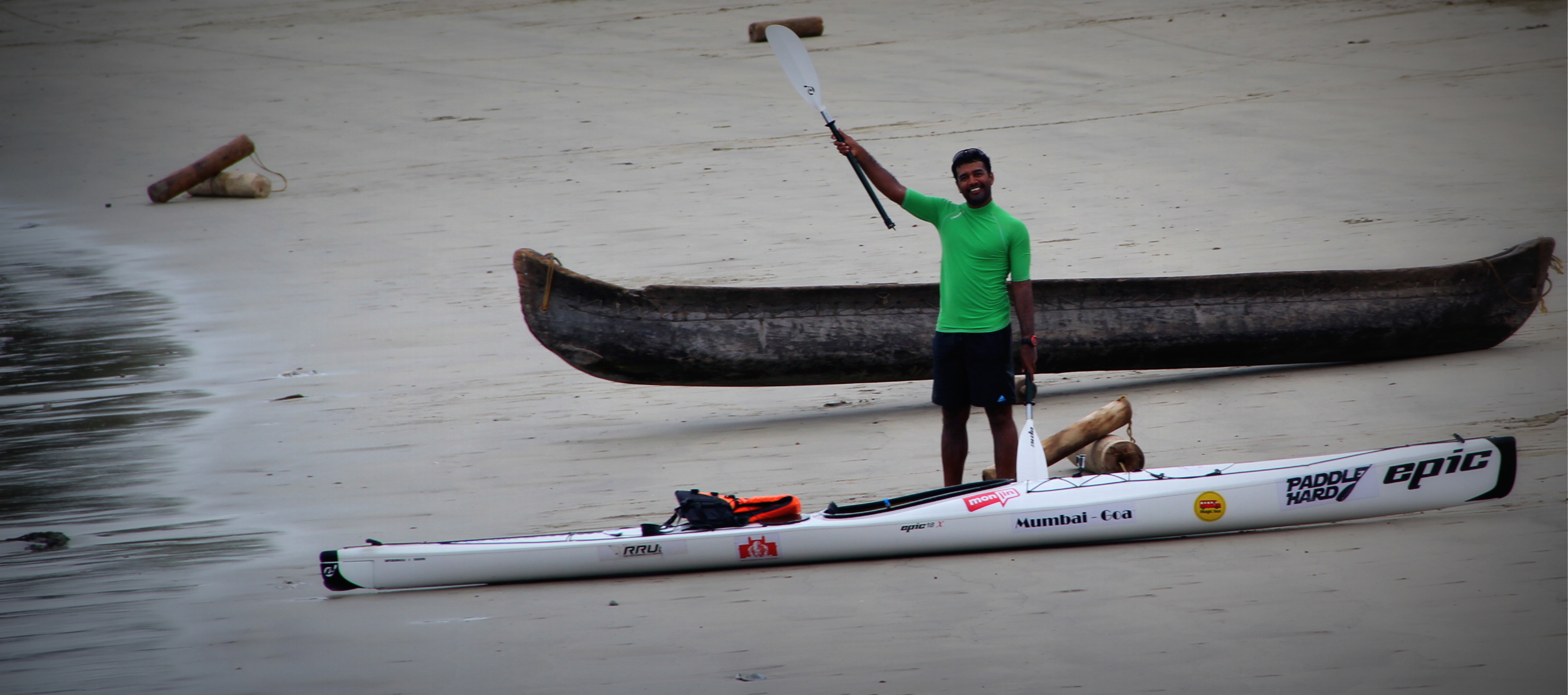 Despite the rigid training schedule and the grueling work hours, Kaustubh continued to work towards improving himself and spreading the word about kayaking as a sport. "Cricket is the only money making sport in India – most Indians aren't even aware of the scope of kayaking as a sport and the thrill that accompanies it. I moved on to expedition kayaking from competitive kayaking to create more noise around the sport and spread awareness." Two expeditions, solo kayaking from Gujarat to Kanyakumari, two go pros and a 100 days of adventuring later, Kaustubh finally managed to stir up a buzz around the field of kayaking being the only Indian to have kayaked solo, along the Indian west coastline
Cut off from civilization, without food, water or dry clothes, walking alongside beaches taken over by leopards, sighting dolphins and kayaking into the sunrise – Kaustubh shares his journey with a certain sense of calm and humility that might have been brought about by the challenges and dangers faced during his expeditions.
With the much needed adventure period in his life Kaustubh decided to move on to something meaningful in his life. "I needed to work on something which I knew would create an impact and help the society in some way, and BYJU'S proved to be the perfect platform in terms of the philosophy and the technology that went behind it," he divulges.
The Mega-Team – Product Development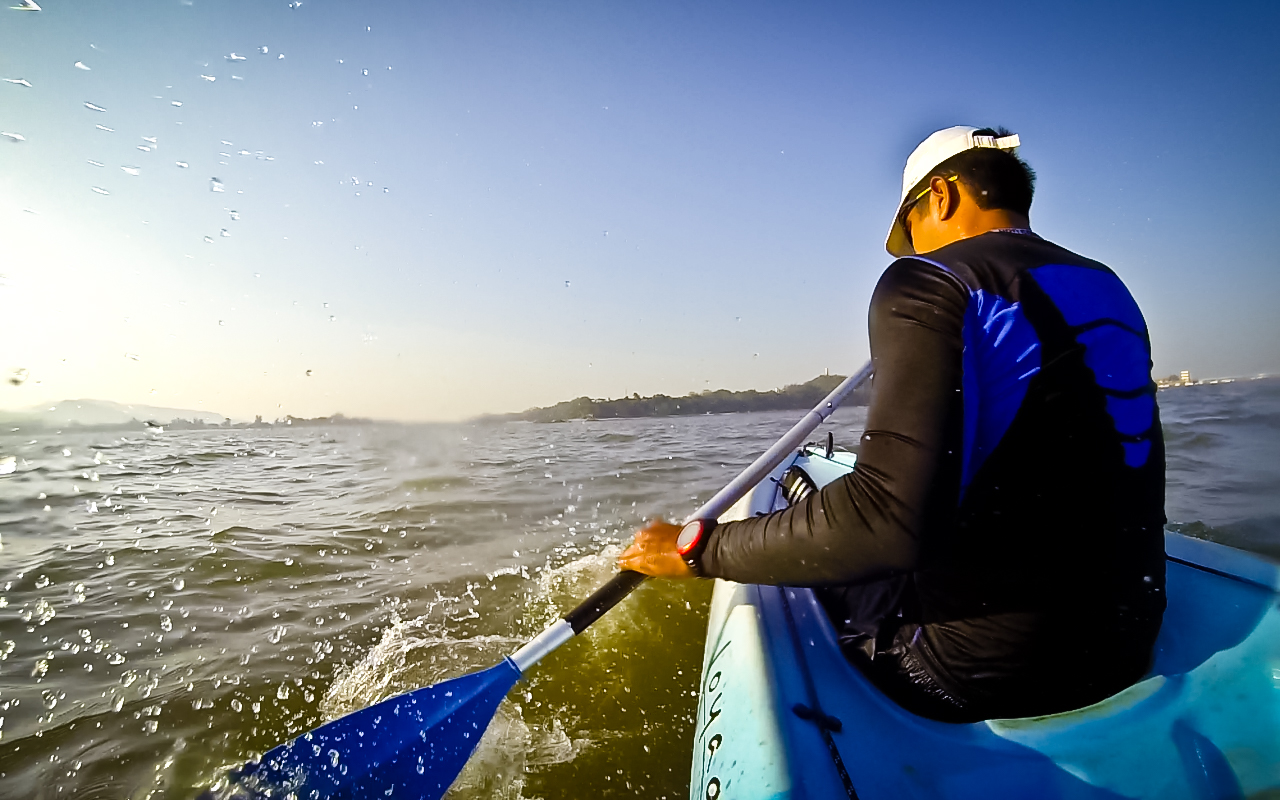 When asked to simply his role to us, Kaustubh, laughs and states that it can't really be simplified as their work revolves around everything the product needs. "In other words, we stitch the product together, understanding what the market requires, predicting any big changes, mapping them out to what we have internally and then building forward from that."
Adding in, he shares, "A growing and intriguing field to work in, the product team at BYJU'S not only looks at adding subjects to the app in a library form, but aims at making the learning process more of a journey."
A fan of data analytics, Kaustubh found his specialties put to use in the one department due to the requirements and flexibility provided to him by his team. Analysing the data and initiating marketing campaigns based on the data gathered has been one of his key responsibilities.
What the "Product and Business" game needs
All praises for the app and its usability, Kaustubh believes that to be a part of the mega-team, one would need to know the deepest tricks and secrets of the app along with being a believer of the philosophy of the organization. "If you are curious yourself, only then will you know the value and the impact of encouraging curiosity among children, and that is what we aim at imbibing. Being a part of this team would give a person the platform to try their hand at multiple angles, the only requirement is that they should be inquisitive and have a good eye for details. With a team that makes the most beloved app among children across the country – the most satisfying reward is seeing the number of children returning everyday to learn more and more on their own."
Like this story? Read similar stories at Life At BYJU'S. Follow @lifeatbyjus on Facebook.