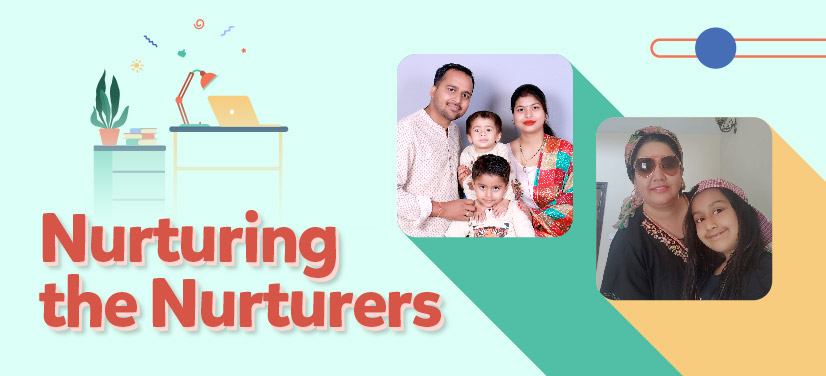 Balancing work with a strong commitment to family is no easy feat. At BYJU'S, we understand that becoming a parent can change one's priorities and the evolving needs that emerge with it. . To make it work better together, it is our constant endeavour to create a culture of inclusion and well-being at all stages of professional and family life. 
From encouraging open communication for parents to share their wins and fears to building initiatives that help them find a balance, we're focused on empowering parents to be their best at work and home. Whether they're working from home, office, or both, we aim to provide parents at BYJU'S with an environment that helps them comfortably do their best at work, and embrace family life simultaneously.
Hear from BYJUites as they share how parents can find a community of support at BYJU'S and how we are creating an inclusive ecosystem for them. 
Also read: BYJUites share simple tips on how to prioritise mental well-being at the workplace
Parenting on HIS terms
"As passionate as I am about my career, I am even more passionate about being a parent. My coworkers don't ask me to sacrifice family time. I can find a balance by setting expectations and being present for everything I do, both at work and  home."
That was Sumit Rana, Academic Success Lead in our Student Experience team. For him, working at BYJU'S is an opportunity to continue growing in his career while having the flexibility to be there for his kids. "Since I have flexible timings, I can pick up my son (Rudra) from school, spend quality time with my kids by playing puzzles, help them with homework, and take walks with them. Knowing that I can step away from work when I need to be there for my family, and that my team trusts me with my work, is invaluable to me," he tells us.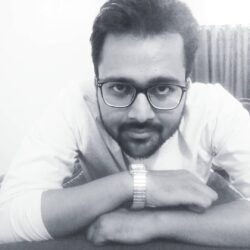 Sumit believes it's not just having policies in place that is important. There needs to be a workplace culture to support it too. "We have several parent-friendly initiatives, like Childcare and Paternity leaves, as well as Daycare Facilities for parents working with BYJU'S across the country. Apart from these, BYJU'S culture also focuses on building a fruitful dialogue between employees and their team leaders before they go on leave to recognise different family needs," he quips.
Discovering a culture of empowerment
"I grew up in Nainital, Uttarakhand with my two sisters. Ever since we were young, our parents have empowered us to become independent and responsible. And this is something I would like to pass on to my 9-year-old daughter so that she can make her own decisions and live life on her terms. This is something I do at BYJU'S as well. I'm empowered to make decisions that are best for my family. No one is micromanaging my day, and they trust that I'll get my work done."
Meet Megha Bisht, Academic Consultant at BYJU'S. She says that being a mom has taught her that planning is essential and prioritisation is key. She adds, "The way my team empowers me to make the best decisions for my life has had a huge and positive impact on my career. I'm able to manage my own time, and prioritise my work."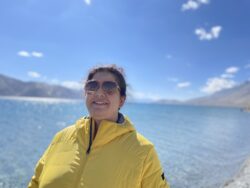 Beyond flexibility, shares Megha, BYJU'S focuses on providing support through its employee-friendly initiatives. "One of the initiatives I like is the Daycare Facilities for working parents. As a new mother, I initially struggled with juggling work and family responsibilities, but this facility helped me in more ways than one. It makes life convenient for parents, whether they're working from home or office. Also, Period Leaves are a huge plus for women employees to support them through any menstruation-related challenges," she concludes.
Through supportive activities that build a culture of support and authenticity, we're attempting to  create an environment that fosters growth not only for working parents but also their children. 
Like what you read? Head to Life at BYJU'S to learn more about our work, people, and the stories that make us unique. To explore job opportunities, check out Careers at BYJU'S.