Sri Ranjani talks about her journey from being a 'weak in Math' student to falling in love with the subject and finally landing up in her dream job at BYJU'S.
---
Sri Ranjani's story is a standing example against all odd misconceptions – the perceptions of how a small town girl cannot think beyond the boundaries set by the society or chase her own dreams.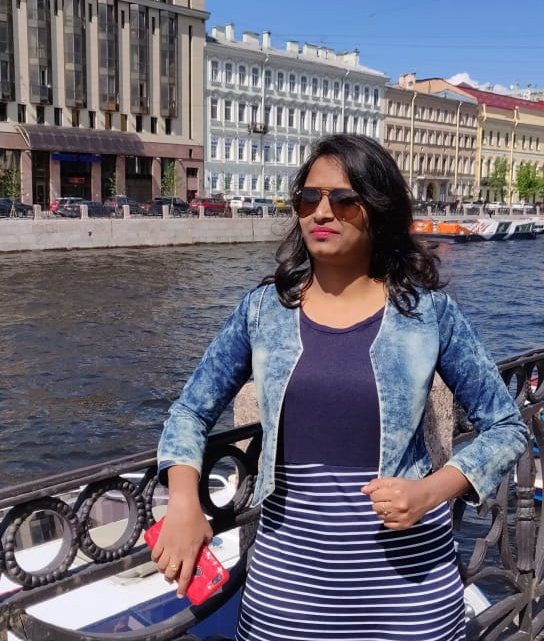 A Dreamer at her Own Will!
Coming from a family filled with engineers, Sri followed the tradition by pursuing a career in ECE. With a strong desire to switch to the field of education, Sri finally got the cue when BYJU'S dropped by at her college to select young aspirants for the company's Business Development team. Adding fuel to her burning desire was founder, Byju Raveendran's inspiring journey, which firmed her decision of joining BYJU'S.
"When I read his (Byju Raveendran) story, I could relate to it. His journey gave me the much needed courage to walk up to my parents and express my desire to be a part of BYJU'S, rather than follow the set path of joining an MNC. It was a new beginning for me when my parents supported my decision. It's been an absolutely amazing journey since then." (smiles broadly).
The Role at BYJU'S
A quick adopter and executor of new ideas, Sri was swift in learning the 'know-how' of a good business development professional. With the trust of her managers and the support from her colleagues, she was quick to pick up the right set of skills needed for her role.
"BYJU'S is 'the' platform for anyone who wants to explore the field of Business Development(BD) and seek professional growth. From BD to direct customer engagement, the company has given me the space to fulfil my career endeavours as well as personal aspirations of becoming a team lead and a manager. Looking at my overall performance and my strong interest in learning more, I was selected for the managerial post just  within a year of my joining."
So how to ace the role of a Business Development Manager?
"I feel, in order to be good at the work, one needs to understand the product they are talking about. I truly believe in the BYJU'S product and the impact it can create by igniting the interest of learning within students. Thus, when I talk to any parent, I can easily explain why BYJU'S is the best learning companion for their child. Today, as a manager, I guide my team to follow the same ideology."
Starting with a team of 15 people and then moving on to add more, Sri got an opportunity to shift to Chennai office and train a team of 30 for the new model of  'conduction' and 'home demo', where the family gets to see how BYJU'S-The Learning App can offer a personalised learning experience and improve learning outcomes.
"Shifting to a new city with an entirely new team boosted my self-confidence and made me a matured person. I always keep in mind the lessons I had learnt from my previous managers – 'you can improve at work only if the entire team improves together'. I believe that's the key to be a successful manager!"  
Sri is current taking care of multiple things; managing a team of 30 people, helping in spreading the ideologies of BYJU'S and nurturing her new dream – Traveling!
Like this story? Read similar stories at Life At BYJU'S. Follow @lifeatbyjus on Facebook.