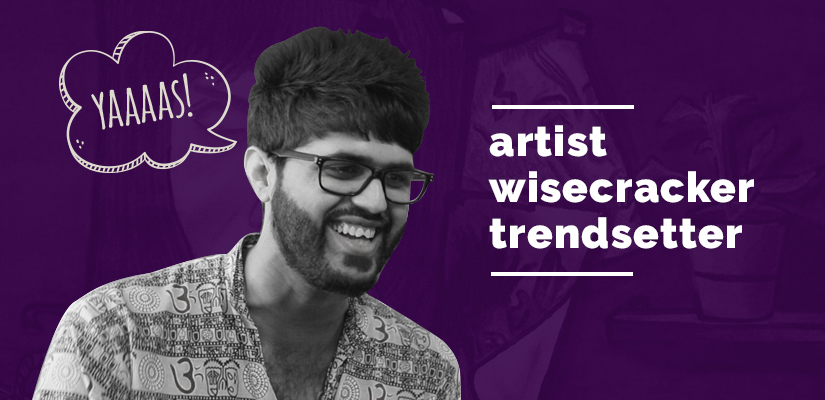 I first had a brief conversation with Nishant over Whatsapp on a Monday morning cab ride to work. His unexpected 'Yo bro' salutation jerked the tiredness out of my otherwise sleepy mind as the car slowly steered another inch closer to my work. I rolled down the window to grab a bit of fresh air and read his message, only to be disappointingly welcomed by diesel smoke emitting out of 50 odd cabs carrying anxious employees like me to work. Before I could reply, I received a second crisp message, "Check out my short film."
Hitting the play button on the video was all it took to distract me from frequently gazing out the window to keep a check on the distance covered. Eventually, it landed me into another world. The short film titled 'The Weekend' was a loaded package of emotions and deep understanding of human relationships portrayed in a seat-gripping manner. The 20 minute long story aptly summarized several folds of human sentiments in a tantalizing way as my Swift crawled through Bangalore's fussiest flyover towards the crowded IT section of the city.
The film worked as a shot of good vibe for me as I walked into the office. The ending clustered in my head as I subliminally walked up to his cabin for the interview.
"Did you like it?" the anticipating voice of Nishant which I am getting used to off late startle me.
"It's marvelous. Your style of imagining situations is very unique." I remarked with a smile. "Shall we begin with the interview?" I added inquisitively.
"Of course!"
"Hmm… where do I begin? I guess from the top… Dubai." He smirked. The alleged self-proclaimed 'Legend', Nishant D'souza from BYJU'S Media team is popular among his friend circles for many reasons. One of those reasons includes his famous painting called 'The Narcissist in Me'. As the name suggests, the painting is all about him painting a painting of himself. Confusing, isn't it? (Gives me goosebumps each time I see or even think about it)
After spending a perpetual duration of his schooling days in Dubai, where his family is still settled, Nishant returned to India. He landed up in Manipal to try out if Mechanical Engineering would work out well for him.
"Being surrounded by 2000 people of my age in college, who were going through the same journey as me, was essential in shaping my thought process. Breaking the shell of my cocooned life at Dubai, those 4 years were very critical as I gradually got exposed to handling my life at my own risk. My agenda was clear – retain the topper's position and let mum and dad be at ease without worrying much. Because of this, I was tagged as the 'mug pot' who coached classmates during exam days."
Apart from my studies, I was also fanatic about playing cricket and spent a large chunk of my college life in painting. When the time came to choose among my multiple passions, I opted for art and joined the college editorial board.
For Nishant, sketching has always been an outlet for his emotions and state of mind. The talent to brood over his own thoughts and put it in the form of art took him over several years of practice and repainting. Simultaneously, he garnered art styles of several master artists and captured their uniqueness in one way or another.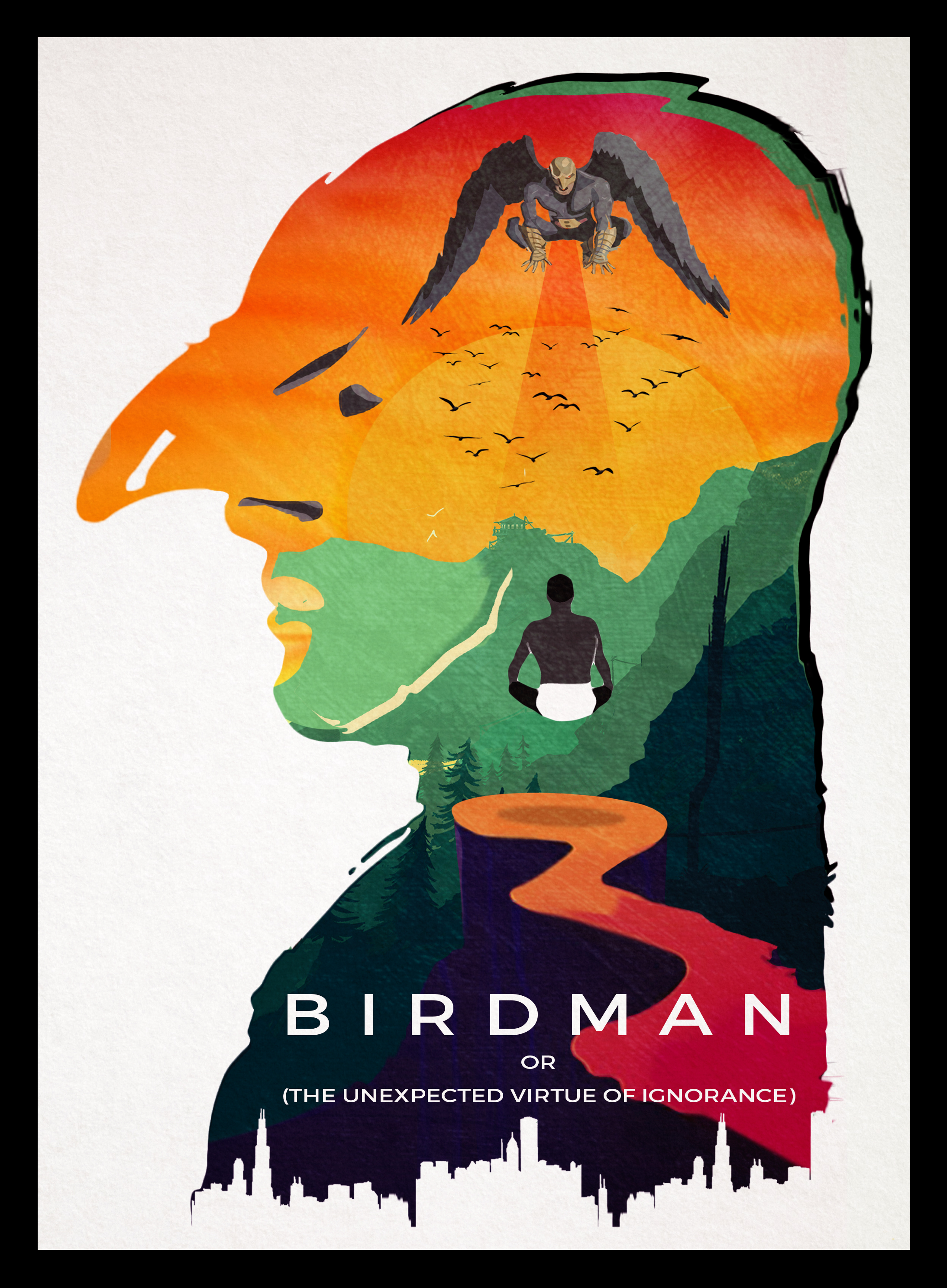 "For me, art and design are two different things and creating a smooth flow from one to another required lot of dedication. Over the last two years, I have seen a gradual shift in my techniques and styles of creating art. My journey has thus been an explorative one, in which I have eventually moved from traditional art to digital design. Off late, I am even trying out script writing and video making at work, since all of these correlates in different ways."
Post engineering, one of his closest buds introduced him to BYJU'S, the same time he received an offer from L&T. "During my engineering days, my close friends and I made a common resolution about life, that no matter which way we bend our career, we will ensure to look at two things beforehand:
are we doing what we like to do?
are we forging a smile at work, if yes, then we are definitely at the wrong place."
He smiled recalling that as he said "I made a wise decision to pursue my passion rather than regret being a blue collar boy."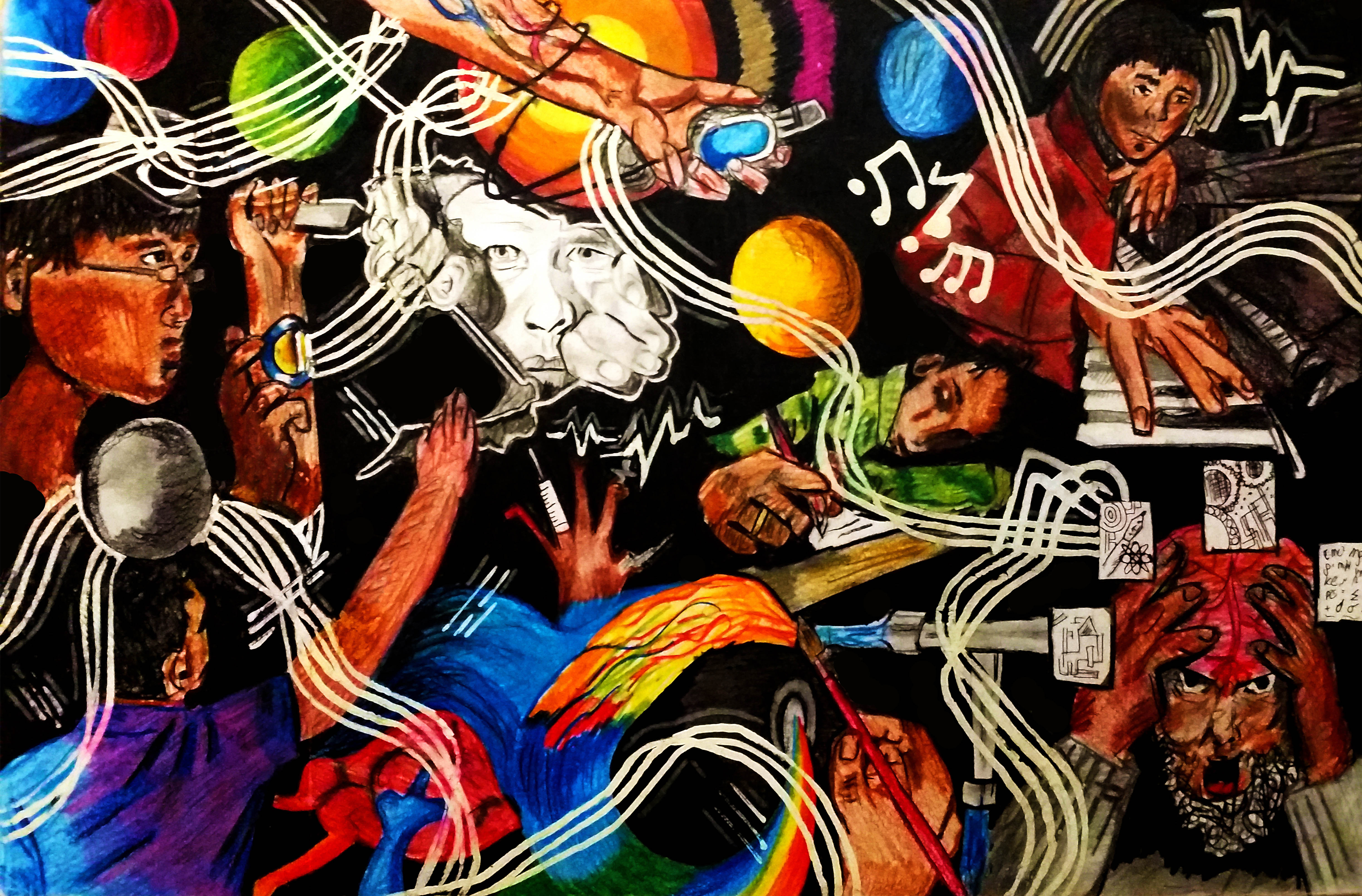 He joined the then compact crowd of 150 at BYJU'S and played a remarkable role in the growth of the company. "I was always interested in movie making, sketching, and animation. Luckily, I got to pursue all of it at BYJU'S. For me, it was like a sea of opportunity where I had to float well to learn something new. I started off as an artist and in due course, the door to production, shooting, script writing, storyboarding and team management opened. Three years have passed and it still feels like my learning curve is far from saturation."
Given his personality and his approach to conduct his life, it was on unexpected line when he revealed how he's a huge Vidya Balan and Konkona Sen Sharma fan.
"I am a massive movie buff and have watched movies like 'Ishqiya', 'Pulp Fiction', 'Kahaani', 'Omkara' and 'Black Friday' countless number of time. Taking into account the amount of movies Hollywood makes on historic and contemporary non-fiction, I feel in India, the likes are only of Akshay Kumar or Nawazuddin Siddiqui's whose movies talk about patriotism and changing the society for good. While I was writing the script for 'The Weekend', I kept those motifs in mind and made it very crisp and to the point."
Nishant understands very well that 'Success needs time' and approaches the same with a pace he is comfortable with. "I believe in taking one step at a time, be it my movie making ideas or in enhancing my talents in art. They are never my pipe-dreams and to keep it real, I collaborated with my close friends and opened our company called 'Design Crescendo' a year ago." Since then, Nishant and his friends have been designing posters and websites for different clubs along with making short films and music videos.
He believes that life's journey spins very fast and ergo one needs to take careful decisions while travelling in that journey. Be it shifting his interest or moulding his career into a shape which best recognize him, he knows his ways out.
If you haven't met this interesting artist from the Media bay, you might probably want to rethink about it, prepare and meet him.
Like this story? Read similar stories at Life At BYJU'S. Follow @lifeatbyjus on Facebook.