The beautiful city of Manipur is popular for its Loktak lake (a floating lake) and Ema Kheitel, (the only largest market in the world which is solely run by women of the state) along with its historic points of interest. With its abundant green valleys, boasting an exotic landscape amidst undulating hills, a sheer tranquillity always envelopes this state and its people. But what attracts attention is the long list of powerpuff women known for their valor and skills of constantly holding a prominent position in the society. From civil rights activist like Irom Chanu Sharmila (known as the Iron Lady of Manipur) to Indian boxer Mary Kom, Manipur proudly promotes women empowerment in daily walks of life.
The girl whom we have featured here, may not have resided for longer years in Manipur, but still holds those strong ancestral trails, her mother's grit and her father's magic of traditional wood craft and love for music. Meet Romee Thongam the Senior Communications Designer at BYJU'S, who has shaped her personality with the flow of life while keeping those inherited morals intact.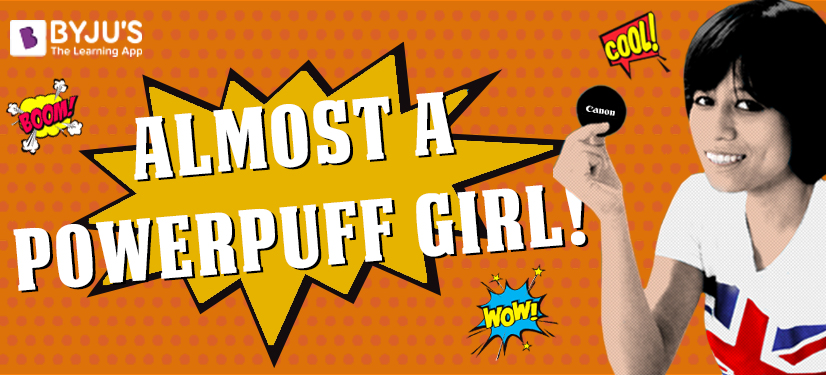 The 12 PM noon was spilling down the balcony, welcoming the bright winter sunlight as we, the Team StoryWeavers and Romee slunk our ways towards the cafeteria balcony, holding our mugs filled with coffee. Over a period of time, I personally have realized that coffee is a good companion for any kind of conversation – best if it's an interview.
Wearing her casual pair of tee and jeans topped with a classy jacket and her inner confidence as her perfume, Romee carries any fashion with ease, making it her own style. One can easily notice Romee in the designing bay, weaving multiple designing thoughts in her mind at one go while sharing a relaxing moment with her teammates.
"My role at BYJU'S includes a massive amount of forecasting, visualising along with brainstorming with my team. It's very interesting because as a design team, we are constantly churning our brains for creative ideas and powerful visual communications," states Romee.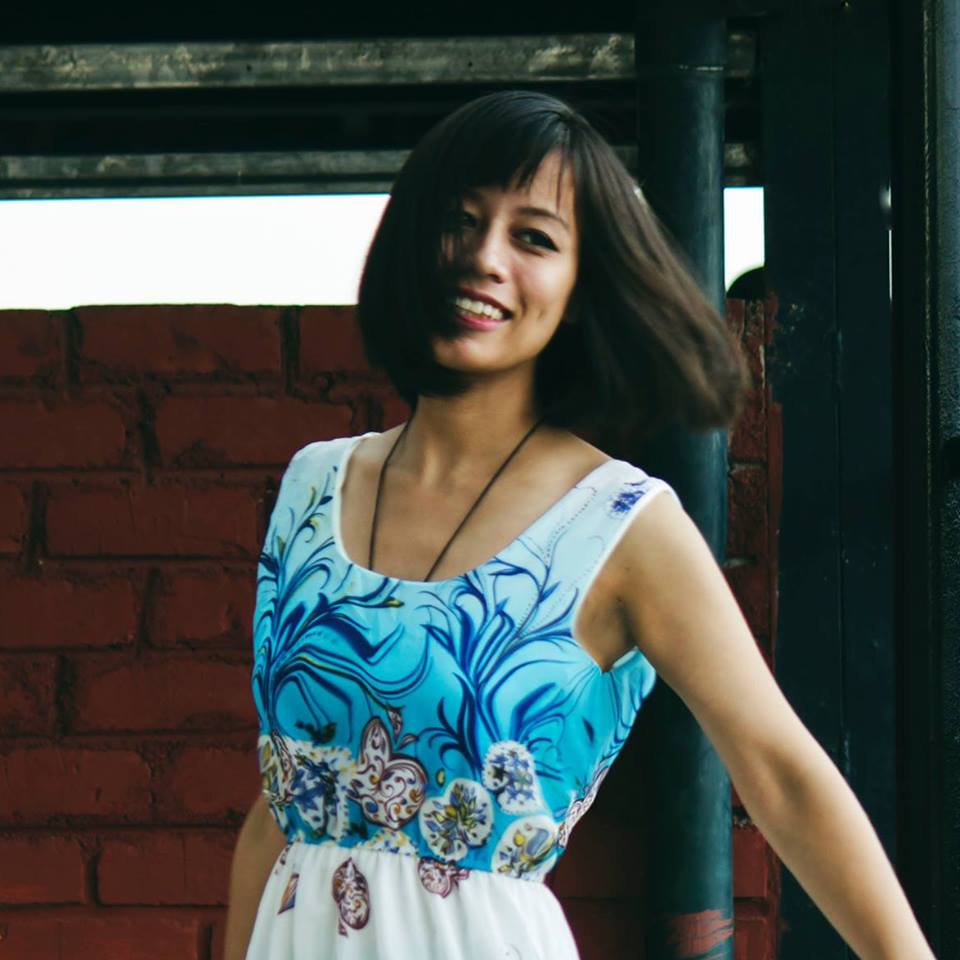 Born in Nagaland and later moved to Arunachal Pradesh, Romee had the opportunity to live and grow amidst nature which later helped her understand colour, texture and pattern  and come up with whooping designing ideas. Her distilled memories from her childhood were those moments spent in the village forest-plucking wild fruits with friends, swimming in the stream during winter mornings and listening to endless tales from her elders.
"I spent the early years of my life in Arunachal Pradesh as my dad had his army posting in this region. Being the youngest amongst three, I had a carefree lifestyle where I learnt the ways of life from my surroundings. Amidst all my naughtiness and roaming around the army camp, I managed to secure a good rapport with my studies throughout my school days. Thus, I was mostly spared from being the target of my mom's scoldings." (chuckles Romee)
"Your environment shapes your personality." – Romee explains while reminiscing about her childhood days
Growing up in multiple states of North East has its own perks. One gets to learn and experience various customs and cultures; be it the boldness of the Manipuri women, the tranquility and calmness of the jungles in Arunachal Pradesh or the versatility of the Naga tribe. But at the core, she is an army man's daughter who grew up with kids from all over the country. For Romee, her personality reflects every bit of this journey.  
She also credits her mother Jamuna Devi for being her constant pillar of support. Her mother has been her idol, who taught her the ways of life through her own actions. Being the guardian of the house while her husband was away in army, she single handedly took care of the family and ran the family business. Her strongest quality is to say 'what's next' and take up the hurdles of life as a challenge.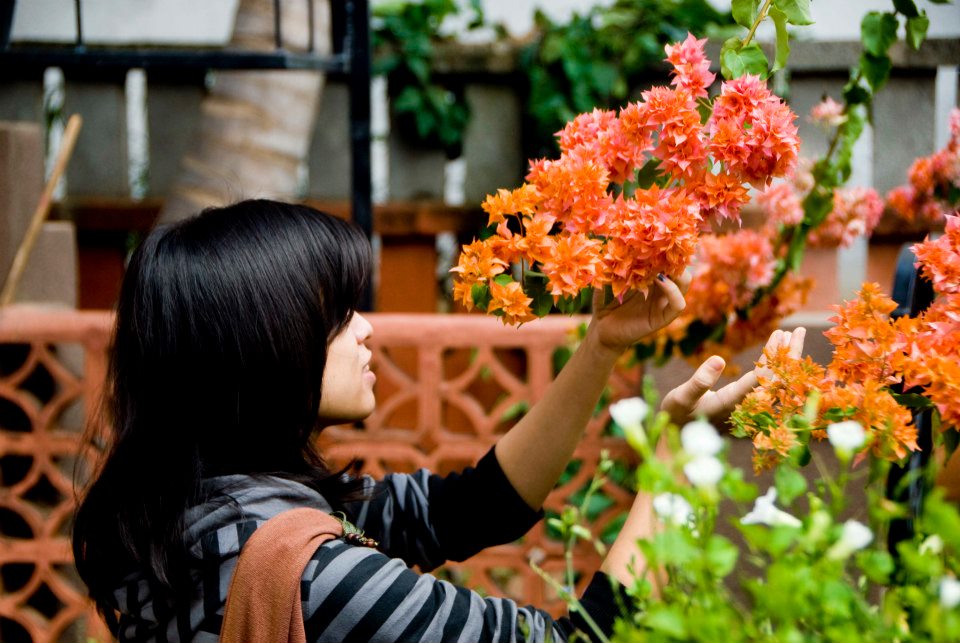 While the beauty of these states and sweetness of her family have a very special place in her heart, the presence of gender inequality in the society etched in her memory too.  At a very young age Romee understood the creeps of Indian social norms and its subtle manner of gender inequality. Somewhere in between the harrowing tales Indian Armed Force Acts, her mom's struggle to manage the family and her love for reading books, she became more outspoken and rebellious .
"It is easy to talk about the beauties of the world and boast about economic developments while mildly snoozing through reality and ignoring the practice of inequality. The crux of the matter is to break free those social notions and help every girl child live up to their dreams. I experienced patriarchy in my own society while growing up and rebelled against it in my own teensy ways. When I completed my Higher Secondary my mother said, 'I want you to go and experience the world and widen your perspective.' With much of nagging, convincing and my mom's support, at the end, I was on my way to Mangalore."
Travelling 3,800 kms for a new beginning!
Moving to Mangalore for her higher studies and later to Bangalore were two most life changing steps she took in her life. A whole new cultural change hugged her with open arms while helping her chase that childhood dream of landing in the field of designing. Intrinsically she made some lifelong friends throughout this new journey who later introduced her to BYJU'S.
"I majored in Psychology, Literature and Journalism before switching to Communication Design. The degrees in various subjects that compliment one another helped me make my base strong and understand branding and designing from a creative as well as a communication perspective."
After getting a degree from St. Aloysius College, she moved to Bangalore for a brisk course in Mass Communication and Design before joining a start-up company as a community manager.
"I understood the basics of brand marketing and how advertising can scale up a brand in my first company. I worked there for a while, creating a community blog for fashion enthusiasts, understanding their app and sometimes freelancing as a photographer. In 2016, taking all these skills as my assets, I join BYJU'S. Here, I truly understood the essence of this field and how it makes an impact."
Fulfilling dreams with  BYJU'S
Joining BYJU'S was a very exciting prospect for Romee, where she got the liberty to exercise her skills and contribute towards the growth of the company. With the aim of setting a seamless design language across department, she convinced her manager to get BYJU'S' own in-house design team.
"I love my role at BYJU'S because it provides me the opportunity to dabble in so many things. It's not restrictive and is the most perfect place for someone with a need to try everything under the creative banner. I have a supportive manager who understands that need, and provides rooms for ideas. Everyday is exciting because it's a mad-house (in a good way), where creativity coexists with madness. Here, ideas come alive!"
Romee strongly believes that for a design team to be successful, they need to-  
Understand the objective of the communication
Brainstorm and design for the customer, and
Maintain the three T's (Team,Timeline and Tenacity)
She always keeps these keys points in mind while taking up any project.
This short interview enunciated the fiery side of Romee, the one we all have seen, while the soft and carefree spirit which is still inside her.
Like this story? Read similar stories at Life At BYJU'S. Follow @lifeatbyjus on Facebook.