The year was 1995. Somewhere in the corner of the small village of Bhairapur, Telengana, an evening crowd was slowly sauntering towards the old village temple. As the dusk overshadowed the sky, the gathering uniformly assembled near the temple courtyard. The women chattered about their daily lives while the men discussed their progress in the paddy fields, as the crowd patiently waited for the performers.
A couple of minutes later, the performers made an entry on the makeshift stage – this time draped in saffron clothes and carrying bows and arrows. The drama was about Lord Rama's 14 years in exile. The crowd went completely silent as the scene shifted to Sita's abduction; the historic win of good over bad was after all approaching very fast. Sitting amidst the crowd was a young boy in his dusty school uniform. With awe in his eyes and his mind racing to capture each scene and register for future use, that boy was Srinivasulu Dulam a.k.a Srinivas. At the end, Srinivas' rapid claps were the loudest to be heard when the organizer, like each time, announced his father's name under the director's cap. These dramas on mythology against the backdrop of beautiful temple architecture were enthralling enough to ignite the artist inside Srinivas.
"My initial practice of art was about copying the pictures of cinema actors from the Sunday newspaper. Then my focus shifted towards mythological characters as my number of trips to the temple courtyard increased. The elaborate sculpture detailing of numerous deity – there costumes, ornaments and sometimes their dancing postures captured the essence of my innocent heart. Eventually I fell in love with the beauty and kept on improvising my art techniques," recalls Srinivas.
Today, Srinivas is one of the alpha artists in the BYJU'S Tech team. From creating characters for the app to designing looks of various games, he graciously addresses it as 'catalyzing the learning growth of kids through art.'
"I love the fact that children are the users of our product. Children have an inquisitive mind and to create something that keeps them engaged is super fun and challenging. I try my best to step into their shoes while creating characters or executing a design for the app. My intention is to keep it simple while load it with cute animation. The kids love it!" (smiles Srinivas)
But life wasn't as smooth for Srinivas as it is now. "My father had to feed five mouths at a time along with educating me and my siblings. He went through a lot of hurdle as there were money constraints at times but never ceased to come home with a happy face. Through him I learnt that 'life may not be always a bed of roses, but neither it is a bed full of thorns.' If we try hard, we can overcome any obstacles."
One can identify Srinivas as someone who has crafted his own career. From sketching on backside of his school books to sitting with a signboard painter for some art tips – the genesis of his art is a fireside tale to narrate.
"I desperately wanted to learn portrait painting since I had many ideas of making temple portrait but couldn't afford to join a painting course. So one day, I approached an old painter who had a small roadside signboard shop nearby house and offered to assist him in painting hoardings. His teachings were on day to day practical basis and I learnt a lot through this. From knowing the perfect technique of holding a paint brush to how to bring your paintings alive through minute detailing, he taught me everything."
Srinivas' luck shined the brightest when a friend of his father recognized his talent and encouraged him to get a degree from Jawaharlal Nehru Technological University, Hyderabad.
"I learnt different art forms during my 4 years at JNTU. In 2004, when I graduated, I started freelancing. Those days, I was inspired by the artworks of Rembrandt, Vincent van Gogh and Ravi Varma and echoed their styles through my paintings."
For a newbie, grasping only the techniques of painting wasn't enough – one had to hook up to a professional sector for an earning. For the same, a portfolio stating the years of devotion towards art was a must. Hence, post his college, he started assembling different art styles (each time he freelanced for some company) and stitched it into a portfolio.
"My portfolio wasn't anything fancy but it reflected my hardwork and love for paintings. The first company I worked with saw my enthusiasm in learning and hired me. There I picked up skills like photo-shopping and Adobe Flash and learned about graphic designing."
After marriage, in 2010 he shifted to Bangalore – the land which encourages talents like him to expand and explore. "I was already familiar with graphic designing, so when I landed in Bangalore I joined a company called Zynga. Being a concept artist at Zynga, I started designing for games like Mafia War, Vampire War and Farmville 2, creating plots and structuring the look of levels of each game. The best part was that I got to play each level and win or lose in order to get the design and character structures correct. Little could I guess that those 6 years of experience would actually help me shape my career at BYJU'S." (he smiles)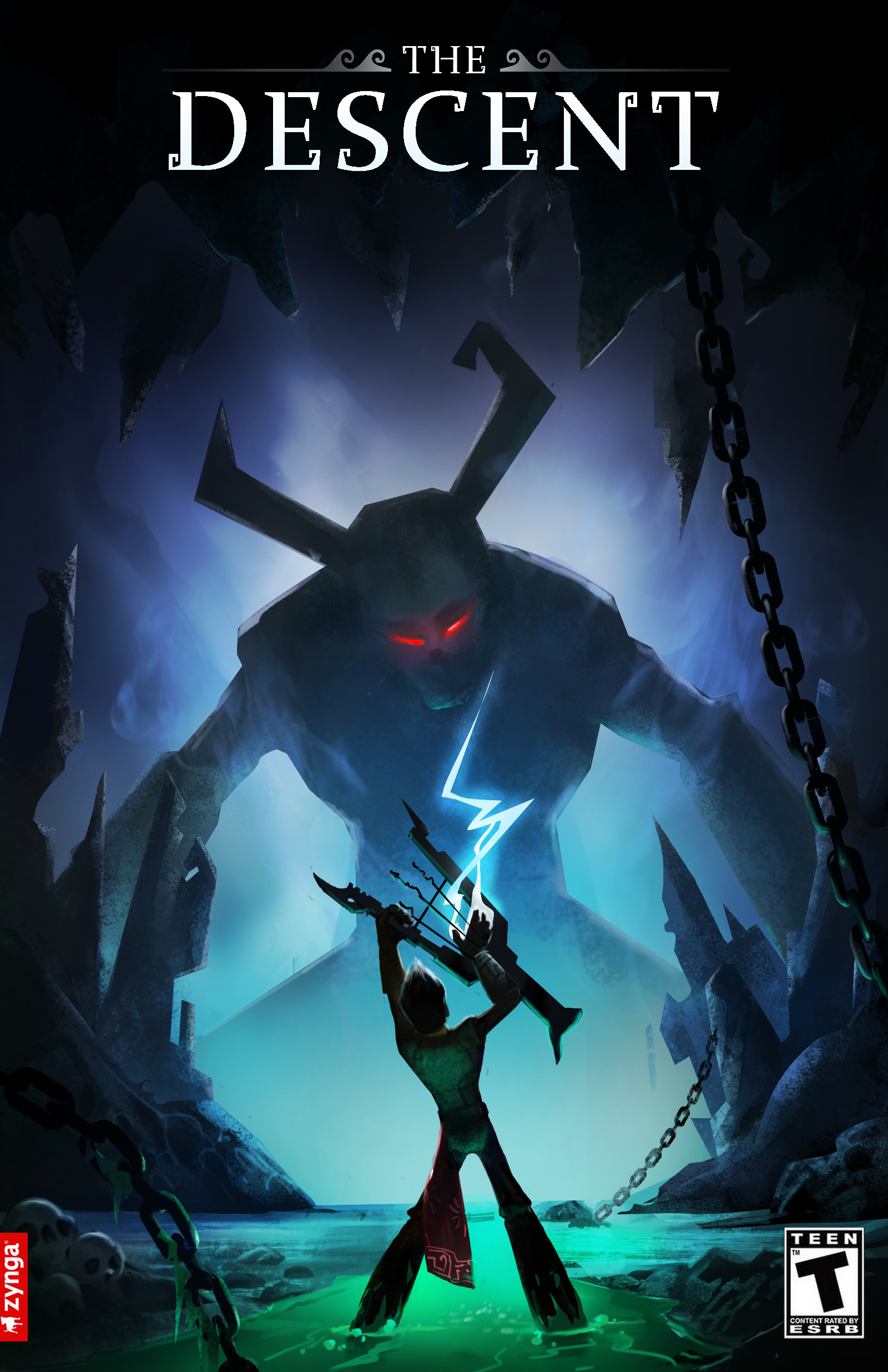 One of his favorite hobbies since Hyderabad days has been art gallery hopping. It gave him the platform to view, observe, meet and learn from various artists from across the country. These days, he takes his 9 year-old son to visit the galleries in Bangalore. Additionally, he and his colleague-friend and fellow artist  Paidiraju often collaborate and exhibits their artworks at Chitra Kala Parishad.
"All thanks to BYJU'S friendly and encouraging work environment, which allows us time to indulge in our passion.  and of course the job itself allows the freedom of expression an artist need to peak their creativity" says a satisfied Srinivas.

Like this story? Read similar stories at Life At BYJU'S. Follow @lifeatbyjus on Facebook.