We all make choices but in the end, our choices make us- Andrew Ryan from "Bioshock"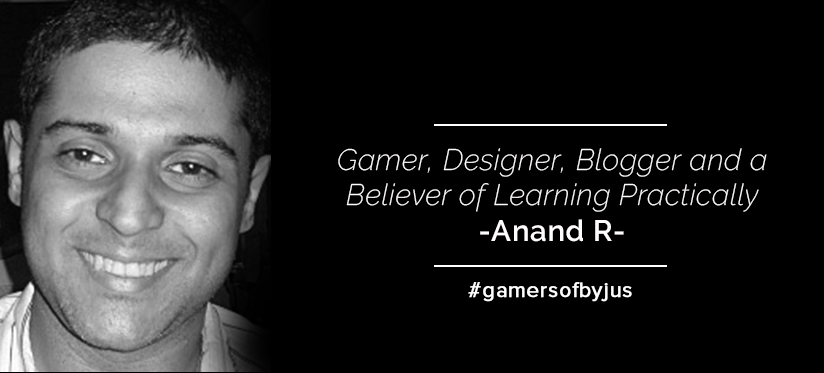 Anand is the brilliant and exuberant mind behind the lower grade app gamification on the BYJU'S learning app.
Born in the year when Pong reached it's much deserved peak in fame, and which is also considered to be the birth year of computer gaming. He believed, the connection gave birth to a much deeper relationship than a "game during a break" liaison.  With a pong machine at home and the classic Nintendo consoles, Anand's childhood was engulfed with the likes of Popeye, Mickey Mouse, Atari 2600 and other games. With the evolution of PC gaming, he moved to DOS games when in his 8th grade – Sierra, Spacequest, Locus Hart and Stellar 7 being his favourites. In the summer of '92, Anand was introduced to the legendary Wolf, the first of 'The Wolfstein series'. With it emerged the interest in the entire gaming world- the designs, graphics, stories and concepts behind each creation. "My mind was completely blown away by Wolf. I played it for hours at a stretch. Wolf paved the platform for first person shooter games and introduced a simulation world which was unimaginable before."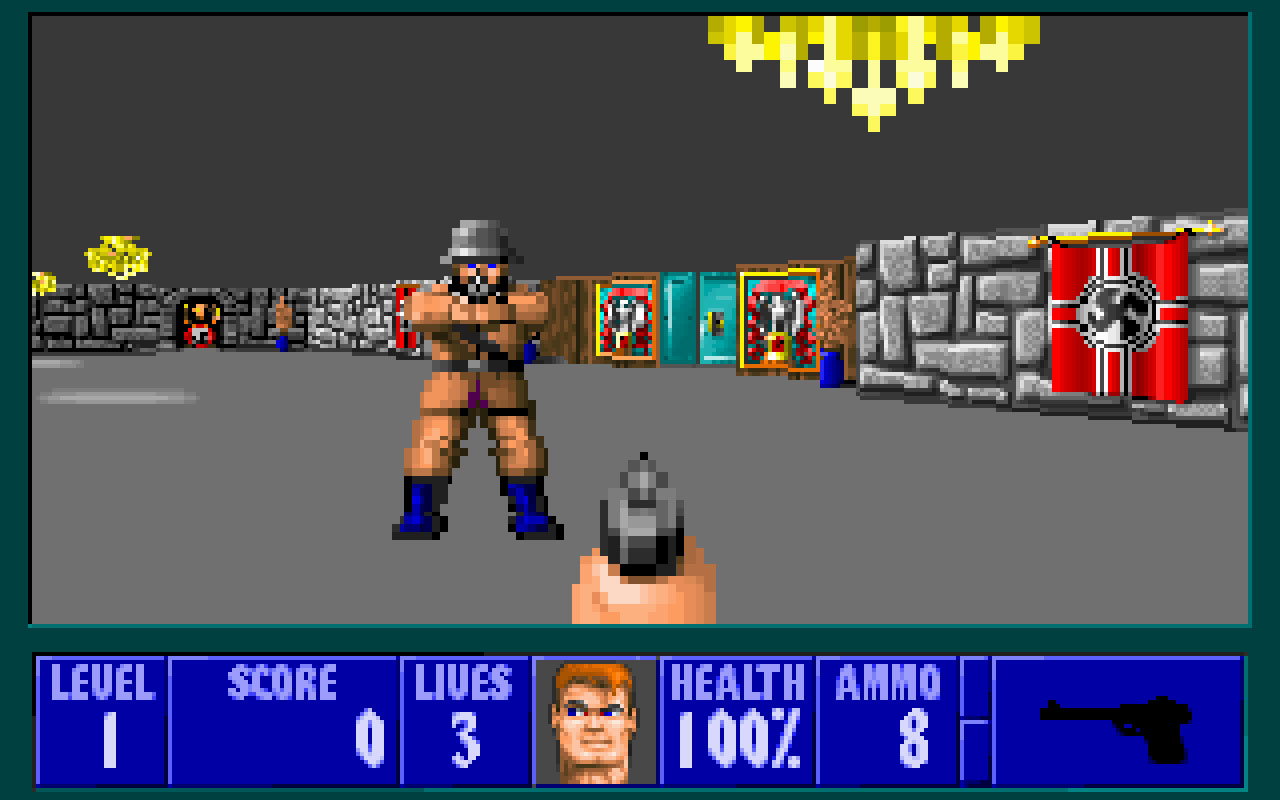 In the early 90's, gaming had not quite gained popularity in India. It had more of a cult following among the youth, especially those who had computer systems. Being the only person in his class with a computer, Anand was one of the few students who spent his free time gaming- creating a world of his own around his system.
School passed by like a breeze, balancing studies and his passion for gaming, what followed was the decision making sure as to what stream he would enter to keep his hands on gaming. Steadfast to his belief in the power of games, Anand started his engineering, only to drop out within a few months.  Reason – "I was bored to death. I expected it to be more practical and less of theory. I wanted to create rather than stacking up on knowledge on how things are created." The creative field was his forte and he made sure to turn the tables in his favour after the halt in his education.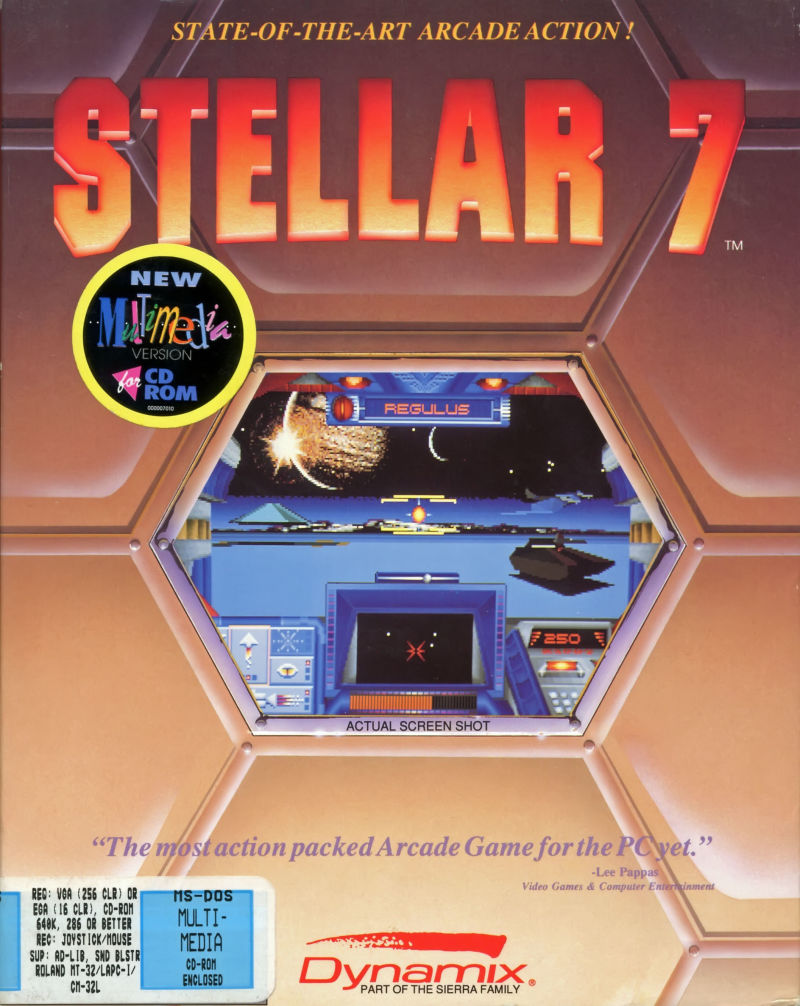 Never the one to back out from a challenge, Anand continued his quest, searching for the ideal job for himself and his inquisitive and liberal mind lead him to an ad agency. After a year, Anand reached a point where he decided to trace his own career- resulting in the culmination of his own company, Vistas, which he started with his friends and was a part of for 12 years. Theirs was one of the first companies in the country to tinker around with digital designs. They were some of the best minds in the country at work, giving out some amazing ideas. In the late 90s, when game development was in its nascent stages, Chennai (the city where all this action had taken place), was not the best bid to venture with growth in this industry. "Bangalore, Delhi, Bombay all had 1 or 2 companies each which dealt with game design, but Chennai was not the place for this. So after 12 years of working in the field, I went back to advertising. Though my gaming days were put to a hold, I still had blogging as a part time passion. It gained quite a name for itself and was called Boss Fight." Having found a calling in writing, Anand went on to write gaming columns for Forbes, India Today and newspapers. Apart from these writing ventures, Anand also wrote a column as a satire writer, which went by the name of Son of Bosy. The page commanded a huge cult following and Anand went on to write for Yahoo, ESPN etc.
From Agencies and Publications to Bollywood
Contrary to popular opinion, gamification has trickled into varying mediums and from study apps to movies, even to the more recent Google Doodles. Chance conversations with a friend, Prakash, lead Anand to the filmmaking world. Hailing from a huge film-making family, Prakash started his own company in Mumbai, where he offered Anand opportunities in Cartoons and Gamification. So in 2007, Anand's life followed a new path, starting from Mumbai, where he worked on projects with the big guns in the film industry – Disney, Red Chillies adding innumerable feathers to his hat.
The trials and tests of time smoothened out the rough edges, giving Anand the chance to excel in his realm of interest making him one of the geniuses in the Game Designing domain. Years of experience backed by the different fields he introduced gaming to, never let the lack of college education stand out.
"I am not a fan of formal education. Especially the Indian education system which is warped. I can proudly say that apart from schooling, I do not have any form of formal education, but did I educate myself? Yes, of course. I binged on a lot of books, attended various lectures, and what matters most is that I exposed myself to a whole range jobs and experimented with the possibilities close to my interest. That was my learning base." With this belief Anand tells us about his journey with BYJU'S, which being an education app was an interesting change from the projects he worked on before.
When introduced to the idea of an education app adding gamification to its interface, Anand picked it up instantly. "Anything to make studies more fun and engaging," he states laughing. After 3 years at Zynga, followed by 1 year at Hike, Anand finally decided to join the BYJU'S team for a long run.
Candid Conversations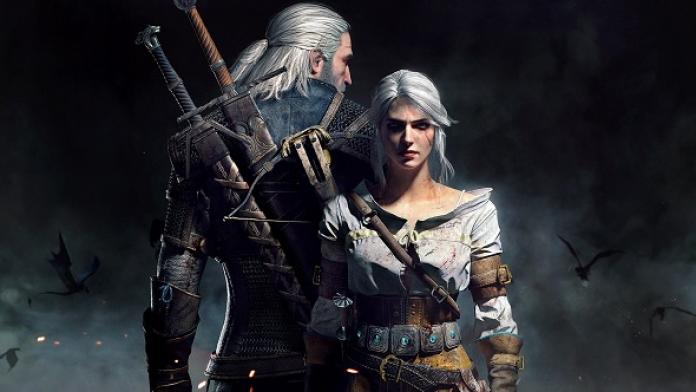 Which is your all-time favourite game?
Definitely Witcher 3, but before that it was Baldur's Gate 2. I was so obsessed with the game that my wife had to intervene. She is not a hardcore gamer, but she plays a lot of word games like Scrabble on her phone. My 14 year old son however, is a game fanatic like, thank god for that, (laughs).
The game scene in India has grown a lot over the years with competitions, lectures, courses etc. Do you take part in any of these?
I am in the NASCOM Gaming Forum. It's an industry that works on improving the gaming scenario in India. I design the game design track for the NASCOM gaming conference. So a lot of my time goes there.
Why did you never go abroad for gaming?
There are a lot of reasons; my career just never went that way. Though I got a chance to Zynga California, but the challenges and opportunities for growth and learning were more in India. Going abroad would mean that I only got a chance to work on games here and there, but here I am getting the chance to revolutionize the entire market. From the simplest of Indie games we can push the market to becoming the best gaming industry in the world.
What is the best part of working at BYJU'S?
There is no one thing. My team is full of very outgoing and proactive people. Outside my team, there are young exuberant people everywhere, always ready to pick up on new projects and learn something from them. There is a constant growth of ideas and the drive to keep improving ourselves. That is what is most electrifying about BYJU'S.
Like this story? Read similar stories at Life At BYJU'S. Follow @lifeatbyjus on Facebook.