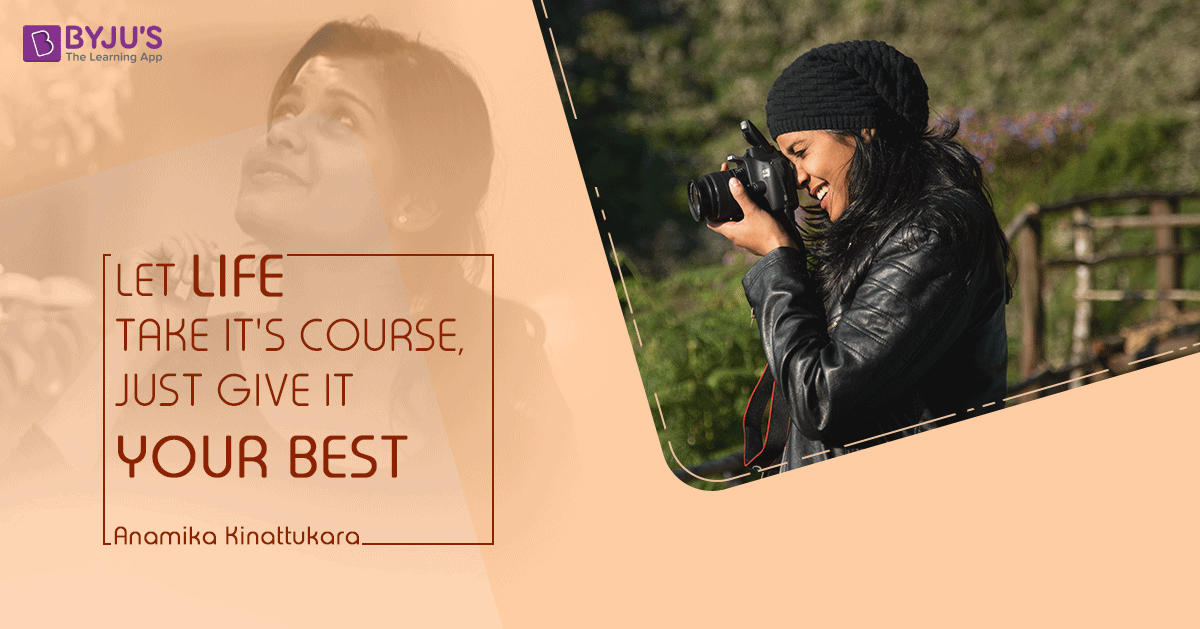 Behind the quiet and composed demeanour, Anamika Kinattukara would seem like your everyday, shy college girl, on her way to discover the challenges of the professional world. There would be two grave mistakes in that assumption. One being the fact, that this 22 year old is already working closely with some of the biggest departments here at BYJU'S to help in problem solving, internal research and quality checks for teams ranging from Mentoring, Tech Support, Quality Assurance to the Tech Developers. "Locating and filling up the efficiency gaps has been my forte over the past 9 months that I have been here and I feel at home already," quotes Anamika. Second being the fact that when it comes to work, being shy and quiet, does not always work out.
One of the organization's youngest and most driven individuals, Anamika's journey is one of true belief in a greater good with a touch of fate. Team StoryWeavers got in touch with this young achiever and was enthralled by the story that unraveled before us; Making us truly believe that sometimes, despite being at the right place at the right time, one needs courage to grab onto an opportunity.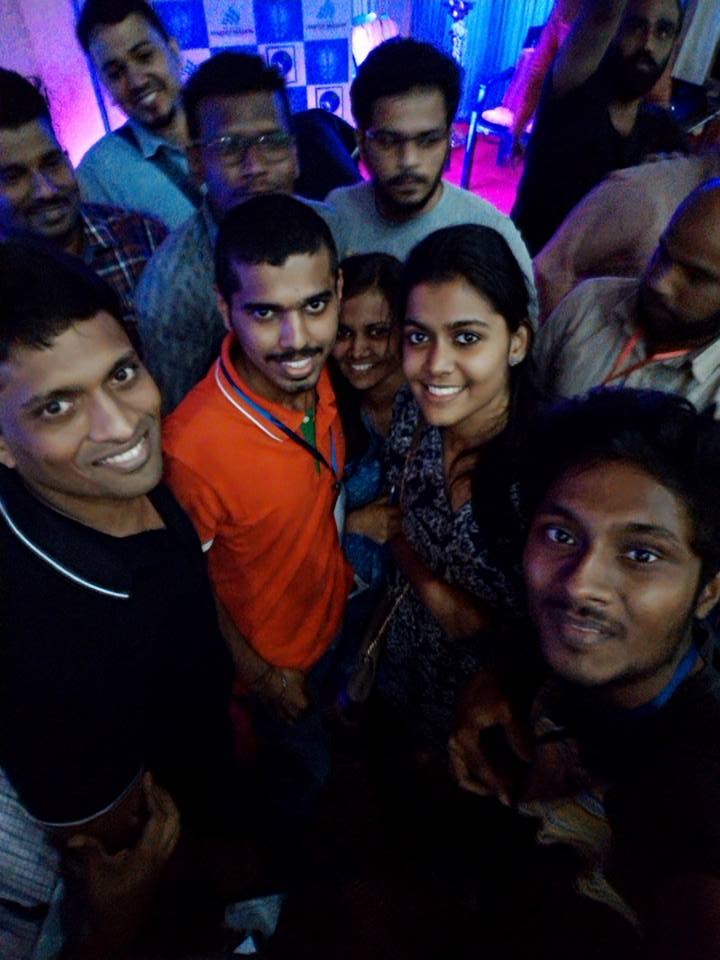 Q1. You have traveled far and wide, first for your education and now for your profession. Where did your journey start?
A1. I was born in Ponnani, a small town in Kerala from where life took me to IIS Abu Dhabi, where I stayed till my 10th grade and then back to Trissur, Kerala for my intermediate. I went on to pursue my BTech in Computer Science from M.E.S Engineering College, Kuttippuram after which my career brought me to Bangalore where I am working as a Marketing Associate, streamlining different processes to help various departments function smoothly.
Q2. From college to an all-encompassing work space like BYJU'S, how has the change been like for you?
A2. Like most students in college, I kept myself engaged with several co-curricular activities in college. I was particularly good at singing and management so I continued to hone my skills, getting involved with organizing events in college. I eventually become a part of the organizing committee, handling tech events, department festivals, workshops etc. Here at BYJU'S I was able to use the skills learnt in college and apply them to a much larger and more accomplished group of people. The initial fear and lack of confidence was soon dispelled by the training and encouragement I received from all corners of the office. Also, in a workplace full of young, vibrant people, it becomes very difficult to feel out of place for too long, people here have been extremely helpful, helping me with the minutest of doubts and the biggest challenges.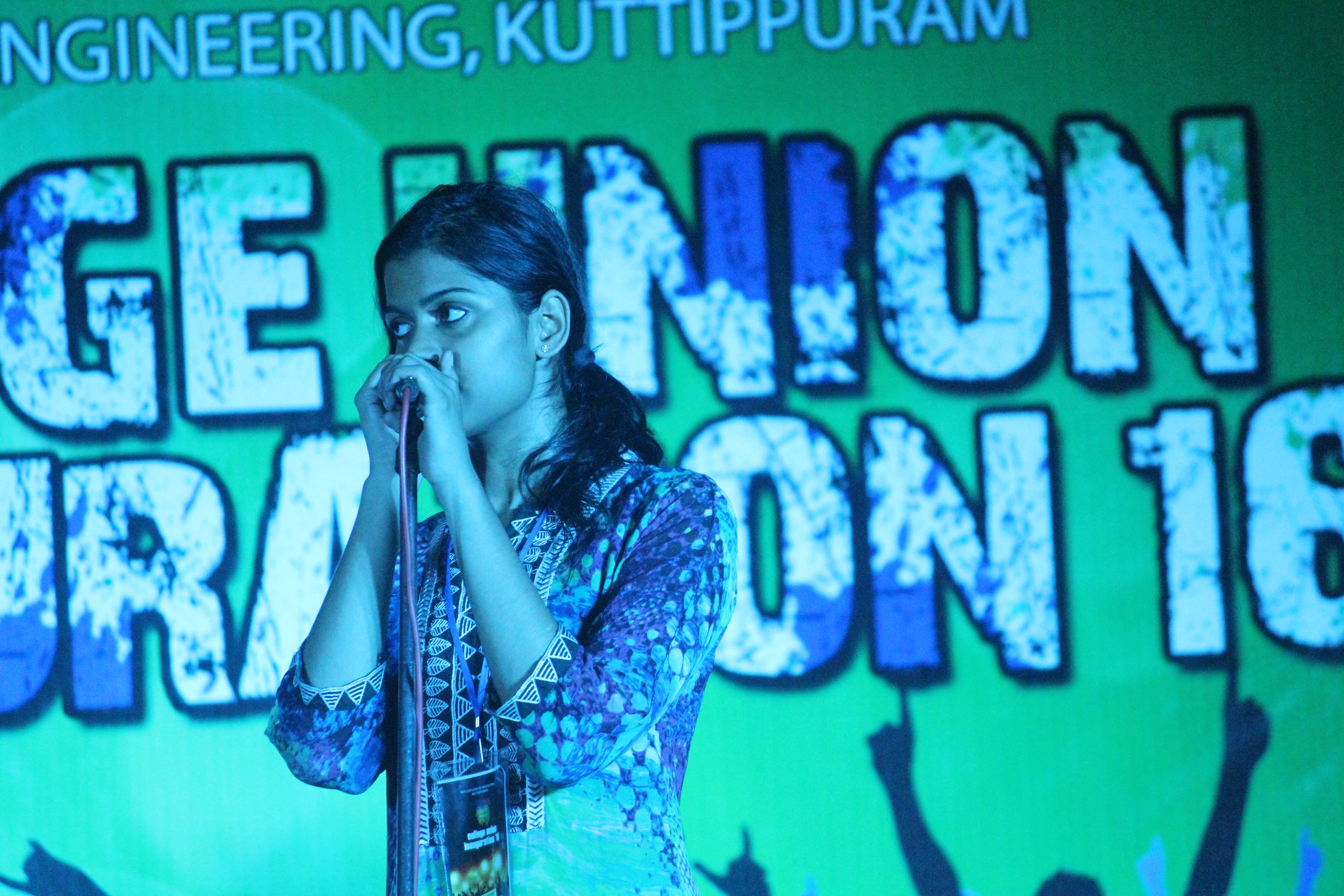 Q3. As a child, what dreams did you have for yourself and how have you worked towards making them a reality?
A3. When children grow up, they observe certain people around them, select a few interesting people and aim to be what they are. My dream would change with every passing year. One year I would hold on to the dream of becoming a singer and the next year I would be dreaming of piloting my own plane. As I grew older, I realised that any dream was possible, all that I needed for it was dedication and hard work. So my dream evolved from a static profession to doing something I enjoyed and could dedicate myself to. Since my college days, I try to be rational about the field I pick, analysing what comes naturally to me and what I enjoy doing. Once you have that in place, you will find yourself the ideal job.
Q4. How did your journey with BYJU'S take form and what has been your motivation here?
A4. My journey with BYJU'S started with a chance meeting and a surprisingly courageous step taken by me during my college days. I was an active participant in most of my college events and by the time I reached the final year, I was heading several groups, helping with organizing events and managing cultural teams. Me and my friends had been on the lookout for a renowned speaker to come to speak at the college, but had not been able to get in touch anyone so prominent when we got to know of an entrepreneurial seminar being organized in Kannur. Our enthusiasm to attend this speech increased when we got to know that the chief guest for the event was Byju Raveendran himself. I had to take up on the opportunity to get to speak to him and towards the end of the talk, while students and journalists hoarded around him to get a bite, I managed to go up to him personally and share my interest in his talk. He was the sole reason behind us going to Kannur for the speech, and we even got to click a selfie with him. My enthusiasm and interest in the purpose of the company must have piqued his interest as soon I was receiving calls to undergo a training session at BYJU'S.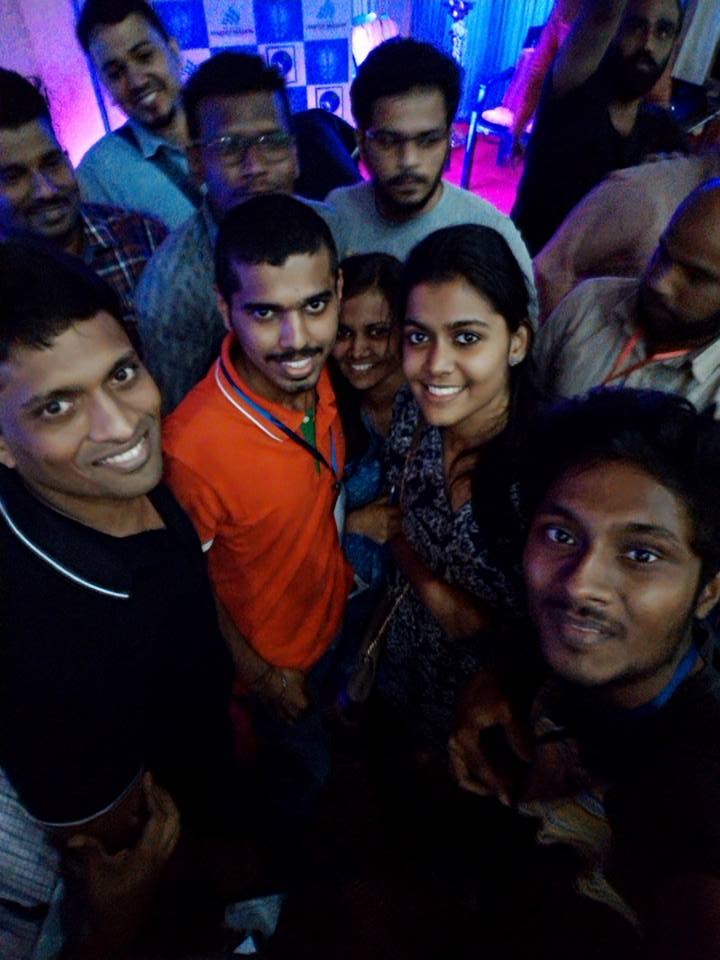 Q5. What about his speech inspired you to go up and talk to him?
A5. We have all heard about Byju sir through news articles, videos etc and news about a revolutionary learning app spreads like wildfire. I was initially alien to the concept of online learning, but when I learnt about the concept and the aim the organization went ahead with; It was unbelievable that one company could do all that. Education had always been an interesting field to me, and being a part of something that can only help people in the future is an honour. When it came to Byju sir, everything about him is a motivation. He drives people and pushes them to test their limits, giving their best at everything whether it is work related or football related, or simple challenges that come up in our day-to-day lives. His speech at the seminar made me realise the huge impact I could create with the right guidance and training.
Q6. With drastic changes with your work location and area of work, what is the one belief you have stuck with irrespective of the challenges in your path?
A6. I have always believed in trusting my path and doing whatever makes me happy. Looking at how my life has panned out, I believe that instead of forcing ourselves to do things we dislike, we should let life take its course and put in our best foot forward if we wish to be the best. Also, a supportive and nurturing environment is vital to ensure a healthy professional growth, and that is all I received during my time here at BYJU'S right from the first day I stepped into the office for my interview. Since then, the innumerable things I have learnt and the multiple feathers I have been able to add to my hat have only proven that if  you set your mind to something, nothing can stop you from achieving it.
Like this story? Read similar stories at Life At BYJU'S. Follow @lifeatbyjus on Facebook.