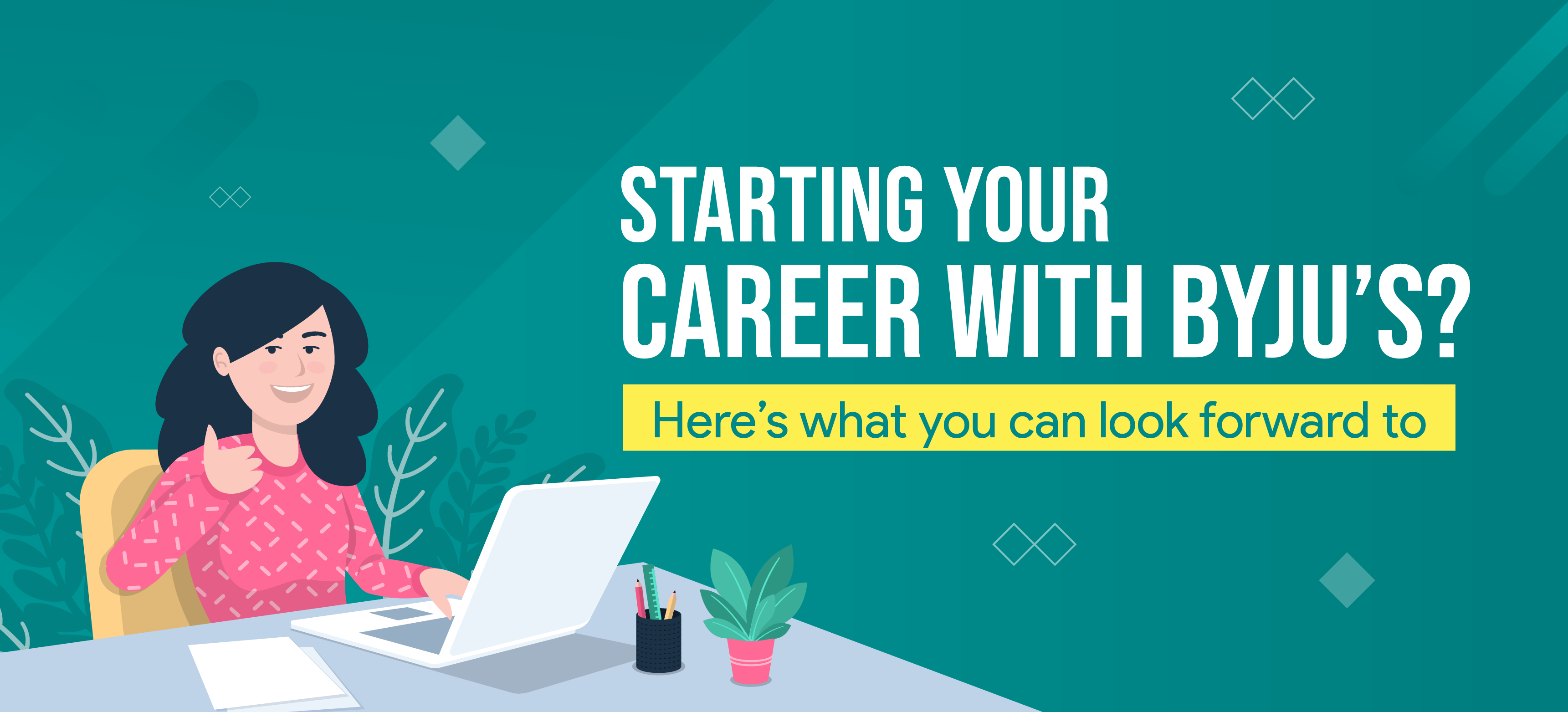 When you've just graduated out of college, your first job is your gateway to new learnings and experiences. The fact that you've landed a job is a huge accomplishment, and it's something worth celebrating. This is your opportunity to set yourself up for a successful career, so make the most of it.
At BYJU'S, we believe in providing new hires with the opportunity to learn, and help them kickstart a successful career. Whichever team you join, Engineering, Business Development, Marketing, and so on, we make sure our new hires are well- prepared and shine bright during their time with us. All you need to do, in turn, is make the most of the opportunities that come your way!
Find out everything that all fresh graduates should look out for, in their first job with us.
Also read: Ready For Your Job Interview At BYJU'S? Here Are Some Things To Keep In Mind
Training opportunities
The priority for fresh-out-of-college graduates is mentorship and skill-building. At BYJU'S, we value personal and professional growth in equal measures and with this in mind, we provide them with mentorship opportunities so that they improve their existing skills and gain new knowledge. 
Young and dynamic work culture
Candidates are increasingly seeking employers who embrace a dynamic work culture. Building diverse and highly passionate teams is an important part of  BYJU'S. Our employees are always empowered to try new things and ideas without the fear of failure. 
Engaging employee events
We've built a culture that gives our employees the freedom to work and collaborate efficiently and enjoyably. At BYJU'S, we understand how important it is to love where you work, which is why we invest in your work experiences and environment as a BYJUite. 
Career growth opportunities
Once you settle in at your first job, you need to make sure you continue looking for new ways to upskill. Which is why we embrace a culture where learning never stops for anyone. The key to continuous learning is staying open-minded and constantly seeking out ways to improve yourself. Our employees are provided with opportunities to upskill and have access to resources necessary for their professional advancement as well as personal happiness.
Head to Life at BYJU'S to learn more about our work, people, and the stories that make us unique. To explore job opportunities, check out Careers at BYJU'S.