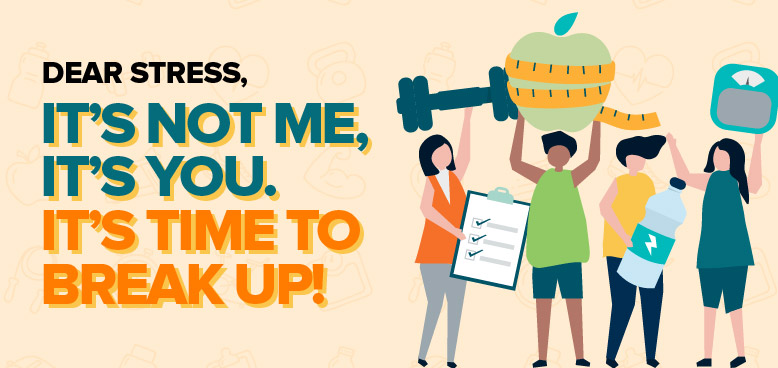 When was the last time you stepped out in nature for a stroll? Or took yourself out for a date? Amidst all the hustle-bustle, focusing on your wellness and taking time off for yourself might have been impossible. What better time than now to bring back the attention to yourself! Brace yourself, as April is Stress Awareness Month and we have something exciting lined up for you. 
Bringing to you: The 30 days wellness challenge
It takes 30 days to turn actions into habits, which is why this is a month-long challenge. In these 30-days, you will be able to focus on your wellness with the help of 30 exciting variations of activities, tips, challenges and affirmations. All you need to do is download our Wellness Calendar, follow the activities, track your progress, and share your wellness journey with fellow BYJUites.  
Click here to download BYJU'S wellness calendar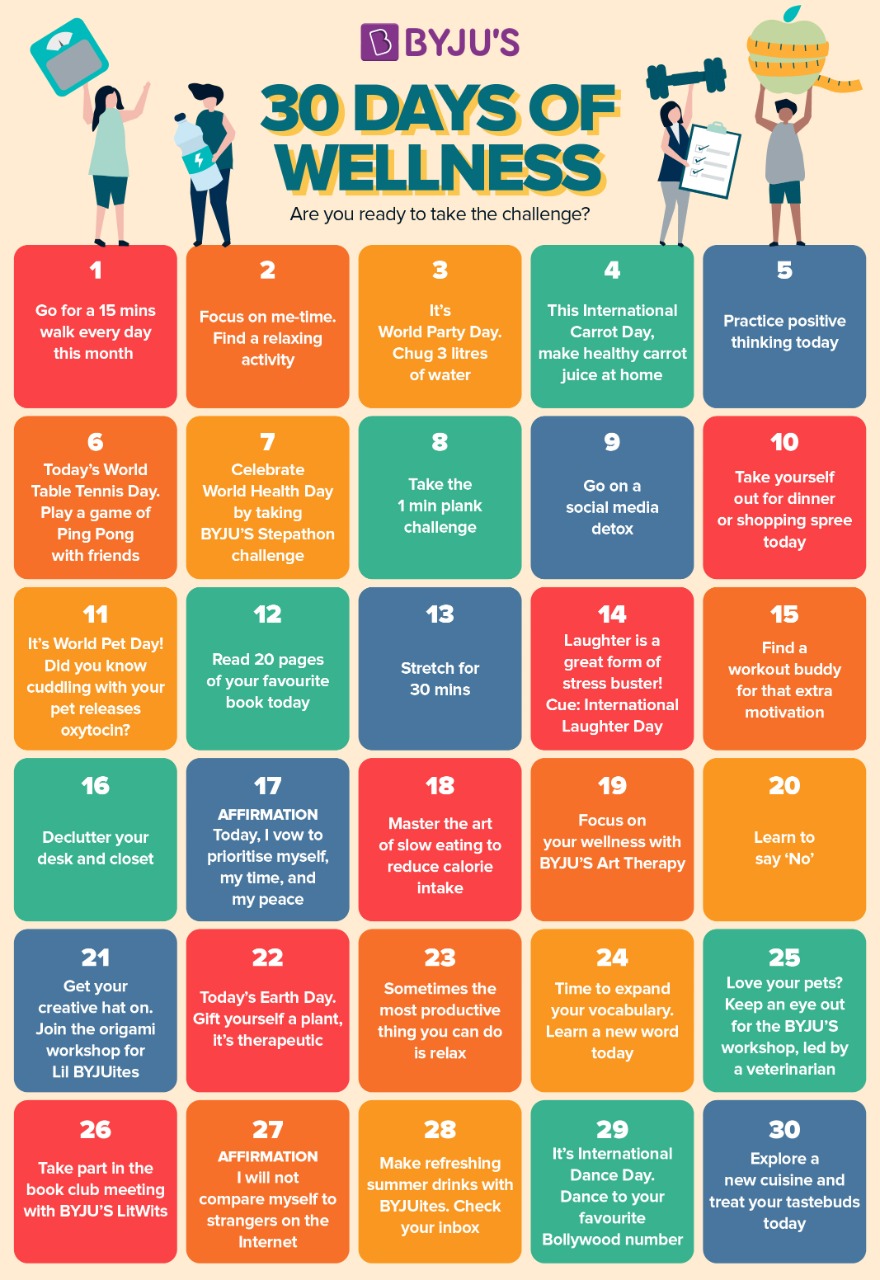 Let's pledge to embrace our consciousness on Mindful Mondays, give ourselves some tender loving care on Tuesdays, focus on wellness on Wednesdays, show gratitude on Thankful Thursdays, sweat it out on Fitness Fridays, stay stress-free on Saturdays and enjoy some me-time with Self-care Sundays. 
Keeping fitness, stress reduction and self-care in mind, we have curated this exclusive wellness calendar for you. Keep scrolling to find out how you can make this wellness journey even more exciting.
Also Read: Haiku Poetry Contest: When BYJUites Unveiled Their Inner Poets | World Poetry Day
Ask your friends out
What's more exciting is that you can nominate five BYJUites to take the 30-day wellness challenge. Go ahead and download the calendar and make it your laptop wallpaper or pin it on your to-do list. If you think your friends and family also need some stress-free indulgence, nominate them by asking them to take up the wellness challenge.
Very very important: Keep an eye on this space, more exciting details on the wellness challenge coming your way!