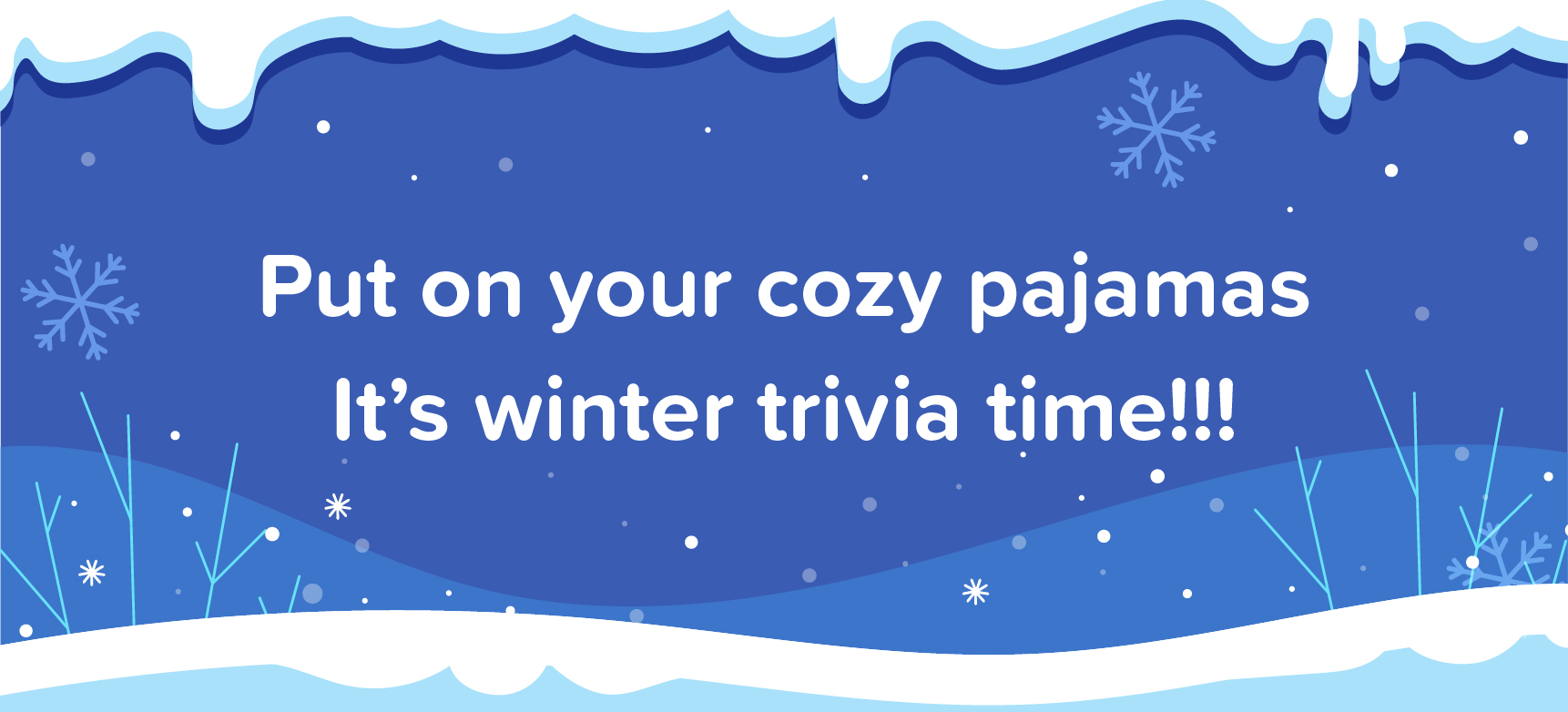 There's nothing more refreshing than the first cold wind that blows after a long hot summer. With the fading autumn, the temperature is slowly but steadily dipping across the country. This happens to be the time when most people just want to cuddle up in bed with some hot chocolate, good food and warmth. 
Whether you are the wrap-yourself-in-a-blanket and stay-in kind of a person or someone who would rather brace the cold to enjoy the best of winters, there's something for everyone. Starting with this fun winter quiz, that tests how much you really know about this season.
Here's what you need to do. Read through the questions carefully and choose your answer from the options given below.
What do we call the state when animals sleep during the winter?
a. Hibernation
b. Migration
c. Emigration
Which is the coldest region in India?
a. Dras
b. Leh
c. Keylong
d. Gulmarg
Which city in Jammu and Kashmir hosts the Winter Festival?
a. Srinagar
b. Gulmarg
c. Pahalgam
d. Anantnag
Which of the following foods help fight cold weather?
a. Curd rice
b. Sarson ka saag
c. Egg curry
d. Stuffed brinjal
Quiz Alert: Find Out Which Cartoon Character Matches Your Personality!
Ladakh is one of the best places to spot a snow leopard in the wild. 
a. True
b. False
Which of these trees is most often used as a Christmas tree?
a. Fir
b. Birch
c. Palm
d. Bonsai
Which tea is famous in Kashmir?
a. Chamomile tea
b. Adrak wali chai
c. Kahwa
d. Mint tea
Black ice is extremely dangerous because it is difficult to spot.
a. True
b. False
Which kind of snow is suitable for making a snowman?
a. Artificial snow
b. Wet snow
c. Dry snow
How many sides are there in typical snowflakes?
a. 5 sides
b. 6 sides
c. 7 sides
Which kind of snow turns into a glacier?
a. Fresh snow that falls on the top of a mountain
b. Unmelted snow for years
c. Partially melted snow in a snowpack
Do you think you can crush this winter quiz? Give your answers below in the comments box and wait till our next quiz where we publish our answer key!
Enjoyed this quiz? Head to Life at BYJU'S to learn more about our work, people, and the stories that make us unique. To explore job opportunities, check out Careers at BYJU'S.