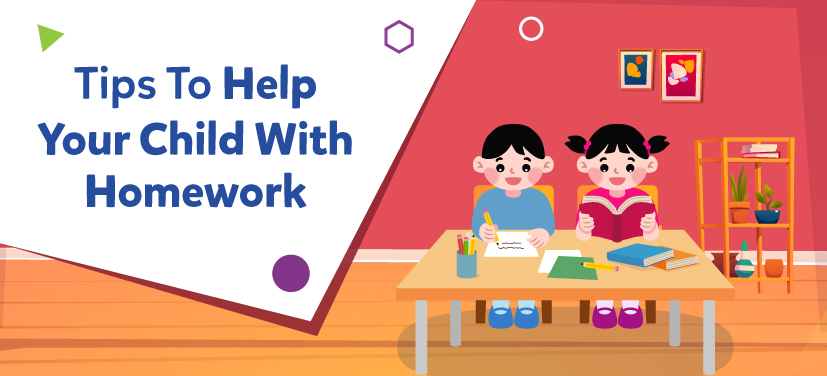 Homework is an integral part of school life. Most of the adults are familiar with the joy they rarely experienced as a child whenever they had a 'no homework' day. Getting children to do their homework has become a task for most parents considering the additional challenges of television, smartphones, and packed schedules. 
In this article, we will cover:
Six Reasons Teachers Assign Homework To Children
A booklet, Helping Your Child with Homework, published by the US Department of Education Office of Communications and Outreach mentions a few reasons behind assigning homework to children. They are as follows:
Homework helps children review and practice topics covered in class.

Homework allows children to prepare for the upcoming class. 

Homework encourages children to utilise available resources such as reference books and research articles to find more information about a topic. 

Homework pushes children to explore the given topic in more depth as they get to spend as much time as they want to deep dive into the subject, unlike a classroom where they have limited time. 

Homework encourages children to apply learned skills and knowledge to new situations. 

Homework also empowers children to work independently and encourages them to manage their time to meet deadlines. 
Four Ways Parents Can Help Children With Homework
Karen Wells' book, Coping Power, lists strategies that parents can use to help their children with homework. Like everything else, parental involvement plays a key role in a child's academic life. Here are a few ways parents can help their children complete homework on time: 
Set Expectations
Setting clear expectations with children is important. For young children, parents need to be in charge of the homework. You may ask your child to decide the time or place for completing homework. As children become more accountable for their homework completion, the parental supervision can reduce over a period of time. You can also consider setting up a learning station for your child. 
Make Homework Resources Available 
Parents need to ensure that children have adequate resources to finish their homework, such as books and equipment. Here are some materials that your child may need to finish homework: pens, rulers, sharpened pencils, dictionary, papers or a notebook. If you are unsure, do check with the child's teacher about resources required to complete the homework. 
Remove Distractions
Ensure that your child can focus on the homework assignment by turning off the television and social media accounts for the time being. Parents can request others in the house to engage in quieter activities during the homework time, if possible. 
Review Completed Homework Assignments
Parents need to review the child's completed homework assignments. You can also check for teacher's comments, if any. If the assignment is not done satisfactorily, you can help your child complete the assignment by walking them through the assignment. If the problem persists, you should talk to your child's teacher and figure out the underlying causes. 
Questions To Ask Your Child Before Starting Homework
To ensure that your child does homework satisfactorily, parents need to ask these three questions mentioned in the booklet, Helping Your Child with Homework, before the child starts doing homework: 
Do you know what you are supposed to do in this assignment?

Do you need my help to understand how to do this assignment?

Do you have everything you need to complete this assignment?
Homework assignment is a way for you to be involved in your child's education. It also keeps the children motivated when they know that their parents care about their homework and provides an incentive for them to complete it. Parents can also regularly interact with their child's teachers and find solutions for their concerns. 
Have you asked these questions before? Do you use these strategies to help your child with homework? How do you support your child with the homework? Do share any tips that you may have with other parents in the comments section below. Check out this post on 12 Short parenting tips that are effective with children
You can also reach out to us at storyweavers@byjus.com if you would like us to cover any particular topic. 
Reference: