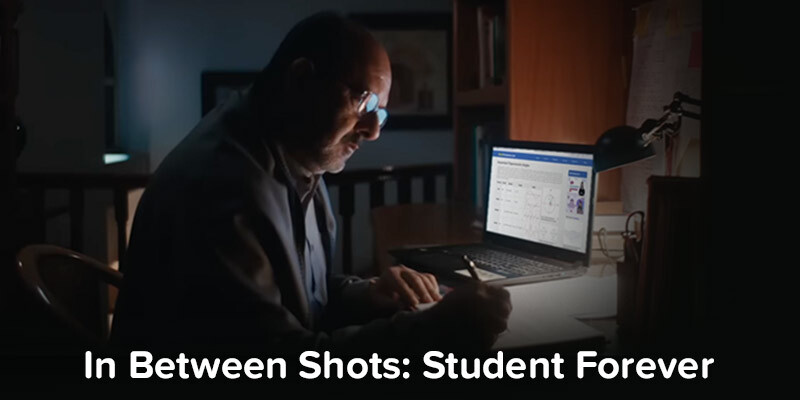 Learning is a journey that never ends. The Teachers' Day Film carries this sentiment throughout, piecing together a moving montage of a teacher's life.
The story begins in a library, where our beloved professor, played by the talented Amit Singh Thakur, is making notes. As he goes about the rest of his day, he never stops learning — be it from a newspaper article, or from a child he meets on his morning walk. The film ends in a classroom, where the professor's love for learning and teaching come together as one.
The Student Forever film makes us realise that our teachers had more than one role to play — they had to become students first. While we grew up and moved on, they never put their books down, even after the bell rang at the end of the day.
---
A Glimpse of the Shoot
---
Watch Student Forever — The Teachers' Day Film
---
Check Out More Behind the Scenes