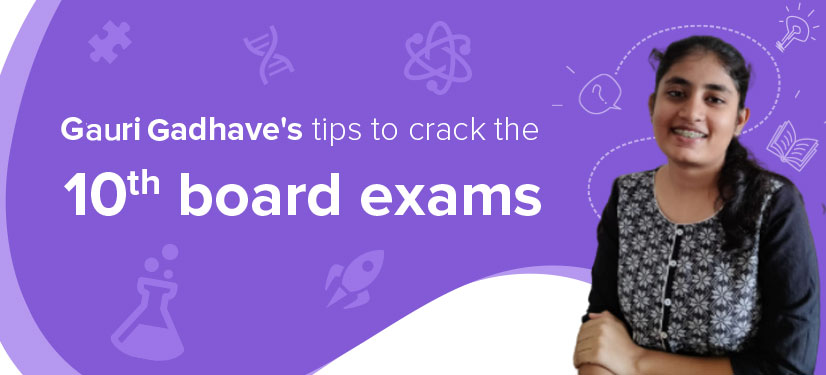 Gauri Gadhave from Yavatmal, Maharashtra, scored 96.8% in her CBSE 10th Boards. She believes she could achieve this largely because of support from her family', BYJU'S and last but not least – her own hard work. "My mother is my first and foremost pillar of support. She took a break from her career to help me prepare for my boards," says Gauri, acknowledging her mother's sacrifice. While her mother provided the fundamental support, BYJU'S helped Gauri double down and improve on her learning, she claims. "BYJU'S helped me develop a conceptual understanding of any topic. The Question Bank was very helpful in testing my level of preparedness before the exams." she elaborates. 
The Game Plan
Talking to Gauri, one can't help but notice her general sense of orderliness, which perhaps is why she's able to find time for just about everything. Not only is she brilliant in academics, but also a Bharatnatyam student, a voracious reader (her favourite authors are JK Rowling and Amish Tripathi), a painter, and a writer who is currently restricted to just her journal. "Dancing is my ultimate stress buster. Bharatnatyam acts as an outlet of emotions. It is such a beautiful way to express whatever you're going through" she adds. Gauri's story is another example which proves the saying 'success is a result of continuous efforts'. 
Gauri's credits her many achievements to her hustle and hard work. She puts effort into making a proper study plan, conceptually understanding every topic, never leaving a doubt unsolved. "I don't study with the intention of scoring marks, rather focus on understanding and learning a topic. I give my 100% attention when studying. Then I get a grip on any topic by practising the questions in the BYJU'S question bank," says Gauri detailing her learning strategy.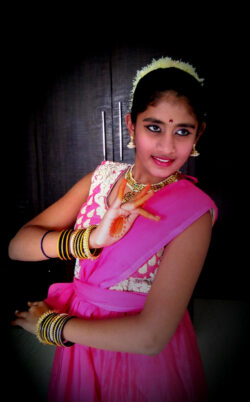 Tips to crack the Board Exams
Here's what Gauri believes helped her score well in the exams:
Setting a goal. Giving it your best! Not giving up mid-way.
Using BYJU'S to develop conceptual understanding. Especially in subjects like Biology.
Reading NCERT textbooks.
Solving sample question papers from previous years – helps in learning time management in exams and writing speed.
Solve the questions given at the end of every chapter – helps you get a grip on the topic.
Don't compare yourself to others.
Identify where you're making mistakes and work on it.
Speak to your BYJU'S Mentor to clear your doubts and stay motivated.
A Humanitarian at heart 
Gauri plans on becoming a doctor someday. "I want to become either an oncologist or a cardiologist when I grow up. I'll give free treatment to poor people suffering from these dangerous diseases. I don't imagine myself working a 9-5 job. I want to contribute to the welfare of mankind," she tells us. Gauri's ability, achievement, and ambitions are a precursor to her future success. Team Storyweavers wishes Gauri the very best for all her future endeavours.