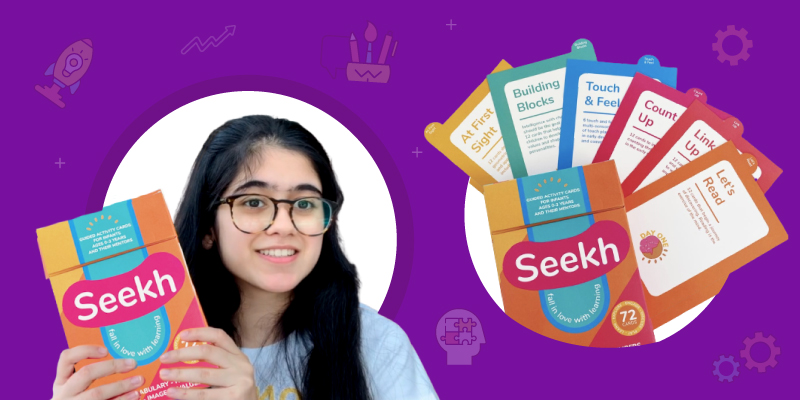 At BYJU'S, we believe education plays a defining role in a child's life and they hold the power to change the world. Hence, we encourage them to question the regular, think out of the box and become their best selves. And that's when we came across this 14-year-old from Mumbai and couldn't resist catching up with her.
Most of you may wonder – 'How does a newborn child have the capability to learn without being able to pronounce a single word?' Avantika Kampani, may have a simple answer for it – "At birth, children have almost all of the neurons that they need for the rest of their lives, even though their brain is only 25 percent of an adult's brain size." 
This is exactly what the Class VIII student from the Dhirubhai Ambani International School (Mumbai) had in mind when she launched Day One in 2020. A company that wishes to bring about a revolution in children's self growth and development, Day One's first product is called Seekh. It is a set of learning interactive flashcards that can help children learn right from their first day!
"The first few years is a critical period of learning, when a child's development is heavily influenced by external components. Activities like walking, talking and eating will stay with them, since we revisit those often," says Avantika, who adds, "However, things that we often neglect may disappear. This is where Seekh's flash cards come in, as it helps in creating long-lasting skills and a strong foundation for their future."
Seekh is divided into six sections with 72 cards, each one helping a different part of your child's brain to develop and grow. Avantika calls it a learning tool that provides children from the age of 0-3 years a base for further learning in the future. "I feel overwhelmed and extremely happy when I see parents helping their children using my flashcards," adds Avantika, with a beaming smile.
Want to know more about Seekh and Avantika's inspiration behind this life-changing product? Watch her speak to us on video!