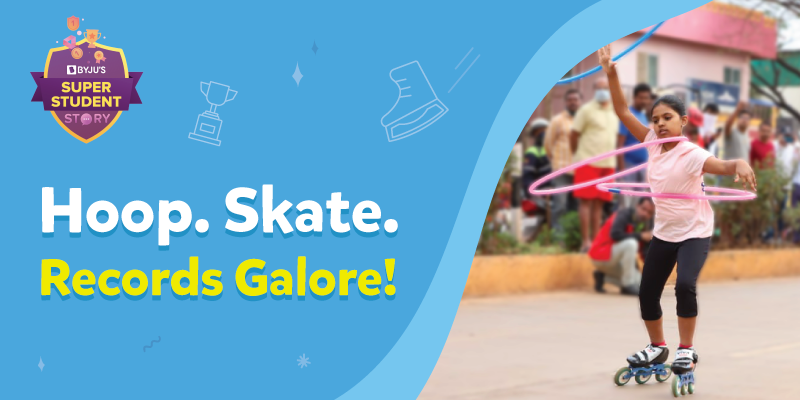 'Practice makes a man perfect.' We have all heard this proverb growing up, and 11-year-old Stuthi Kishore Kulkarni from Hubli in Karnataka is a great example. Sthuti is a Class 6 student and holds a total of 11 records of hula hooping. 
Her recent achievement was in January last year. The 11-year-old created a Guinness World Record in just 23.45 seconds for the title "Fastest 100 metres on inline skates while spinning three hula hoops". We spoke to the hula hoop prodigy to learn about her journey.
Hoop. Skate. Repeat
Stuthi began hula hooping when she was just four years old. "I had seen one of my friends hooping and found it quite interesting and wanted to learn. Gradually, I began learning hula hooping through YouTube videos as a hobby," she quips. As of now, Stuthi practices regularly for an hour every day. 
Her mother, Rashmi Kulkarni, adds that she couldn't find anyone for Stuthi who could teach or train her in hula hooping. "She's definitely a self-learner who watched videos and practised all by herself. What she does is very unique, as spinning her hoops while doing inline skating is not an easy task. She has to balance both the hoops and the skates. She has injured herself quite a few times but always gotten back up stronger," her mother says.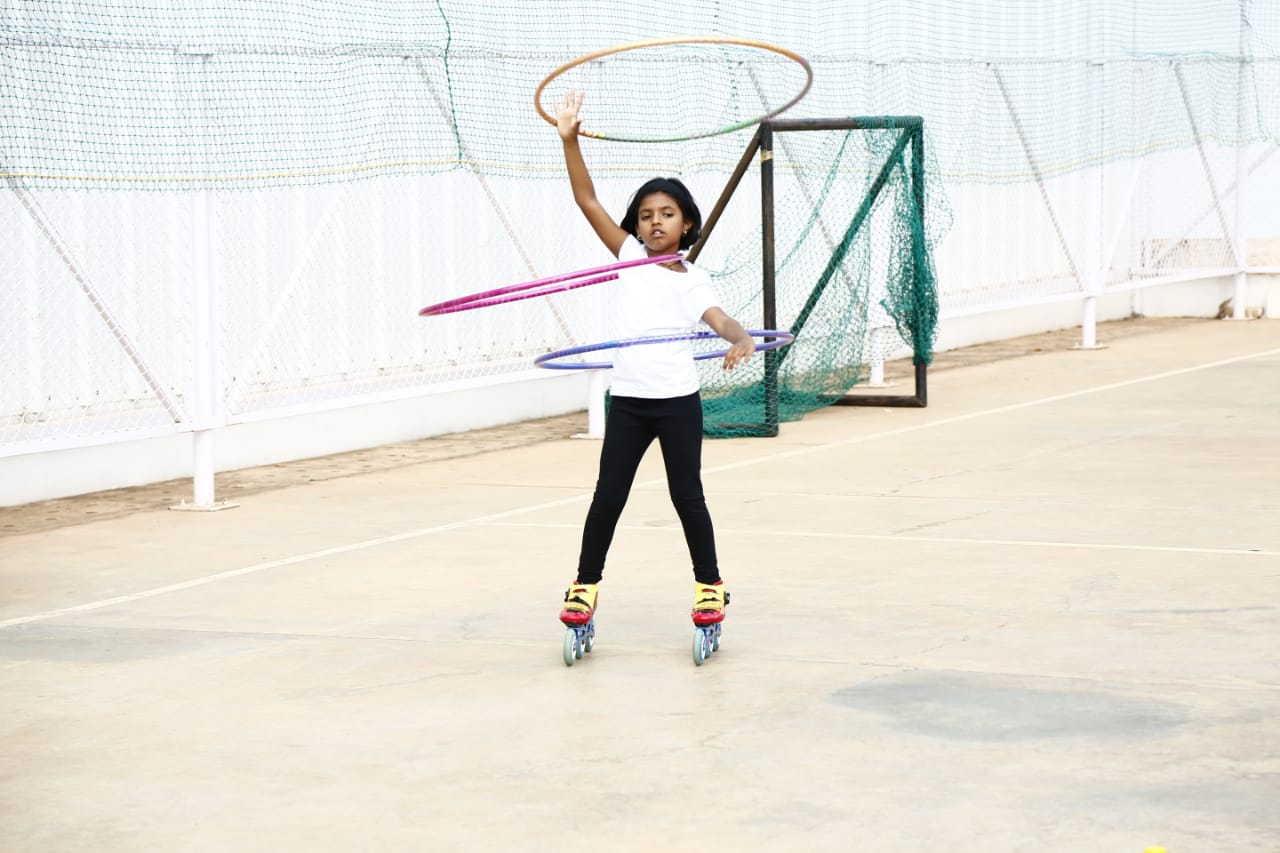 Stuthi took separate skating lessons. In 2018, she began learning inline skating in the Decathlon. Her mother inculcated this new habit as she said this is a good form of exercise. Soon after Stuthi began mastering the art of skating, her coach was quite impressed and suggested she participate in creating records. 
"We are extremely proud of her. In Hubli, there are several talented kids with not much exposure as compared to cities like Bangalore. We feel that after looking at Stuthi, many of the kids got inspired and are encouraged by their parents to take up some kind of sport," adds her mother. Along with several other laurels, Stuthi made her name in the Limca Book of Records in 2020 for non-stop inline skating with a hula hoop, where she performed 2,500 hula hoop rotations in 42 minutes and 12 seconds.
The BYJU'S touch
While Stuthi mastered the art of skating and hula hooping and was busy creating records, BYJU'S became her trusted companion for academics. "I have taken up BYJU'S classes since 2021, which helps me understand all the complex concepts very easily. My favourite subject is Geography as I love learning about new countries and places and like exploring maps too. I like the video lectures on the BYJU'S app the most," she shares.
Her mother supports her by adding, "Gaining knowledge is more important than grades, which is why we opted for BYJU'S. What we find most interesting in the BYJU'S Learning App is the visualisation of concepts. It teaches children to open up their minds and learn how to deal with everyday problems in real life. All this has helped Stuthi stay up to date with her academics while focusing on her skating and hula hooping."
When Stuthi isn't skating while balancing her hoops, she either engages in playing chess, playing the keyboard or drawing.
We wish Stuthi all the best for her future endeavours. May she keep creating more records!