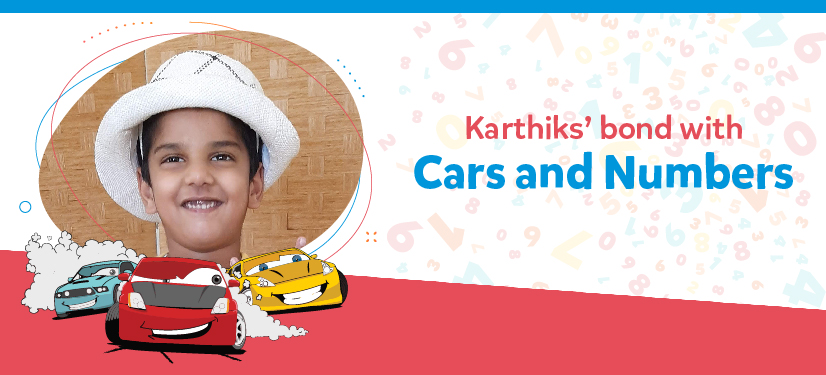 Most parents would agree that it's a challenging task at times to make their little ones study. If only these children had Disney BYJU'S Early Learn App's Jax and Jane in real life as well to help with their studies! Getting children to stick to a regular study routine is one of the biggest challenges that parents often face. But Karthik Kulesha's parents accepted this challenge and found an easy solution with Disney. BYJU'S Early Learn app. The app provided a perfect platform for their son to visualise and learn while playing. Team StoryWeavers recently got in touch with the family to know how Disney. BYJU'S Early Learn App is helping their six-year-old son Karthik become a self-learner.
Love for all things bright
Karthik instantly fell in love with Disney. BYJU'S Early Learn App. The rich animations, captivating learning adventures of Jax and Jane, alongside Disney's timeless stories and characters quickly grabbed Karthik's attention. His mother Kiruthiga says, "We are happy that we don't have to nudge our son to study now. Instead, he is excited to learn from Disney. BYJU'S Early Learn App."
A Foundation for Visual Learning
Kulesha's parents introduced him to visual learning with the hope to instil the habit of learning through watching. Kiruthiga says, " Children of his age don't prefer to read, but scan through pictures and describe them as though they are reading it. They get easily attracted and absorbed by animations and visuals. In the process, they learn faster and retain each concept for a longer period. Disney. BYJU'S Early Learn App along with the Osmo Augmented Reality kit provides exactly that! The learning kit allows my son to learn maths and the alphabet while playing interesting games with Jax and Jane. This way of learning keeps him excited and engaged."
Play and Learn is more fun!
A big fan of car models, Kulesha was really quick in picking his favourite Disney characters. "Cars! Red and blue are my favourite car characters, and I learn nouns and pronouns using those characters," says the second-grader with a wide grin. "The best part of Disney. BYJU'S Early Learn App is that my son can understand better with the game-like-study method and is becoming a self-learner," adds his mother.
Watch them as they talk about Karthik, his love for numbers and cars, and how visual learning is slowly moulding him into a self-learner. 
Technology today has surely occupied an important role in the life of this young boy, and many others of his age. It has opened up a whole new world where young children can explore, learn, and grow!
Team StoryWeavers wishes Kulesha the best for his learning adventures!