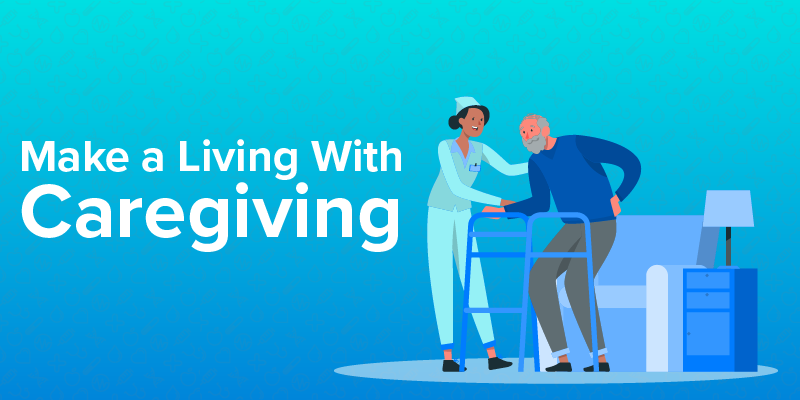 Nurses are the backbone of the healthcare system. They are on the frontlines and serve as a link between the doctors and patients. In hospitals, nurses administer medicines and provide post-operative care to the patients. They assist during surgeries and also aid the elderly and chronically ill patients with their day-to-day activities. Suffice it to say that the nursing profession is fast-paced and rewarding at the same time. If this interests you, then you can consider becoming a nurse. Here's all you need to know about the characteristics of the nursing profession. 
A Day in the Life of a Nurse
Nurses don many hats during the day. Their duties vary depending on the specialisation, however, the following responsibilities are common to all. 
Assess the condition of the patient and check vitals

Record patient behaviour and histories relevant to the case

Assist the doctors in their assessment and form a treatment plan 

Coordinate with doctors to provide complete care to the patients

Work with the families of patients to provide post-treatment care

Communicate with the entire healthcare team to ensure quality treatment

Operate and maintain medical equipment, patient charts, etc.
Different Specialisations in Nursing
The field of Nursing is constantly evolving and there are a variety of fulfilling opportunities for those who want to pursue a career in caregiving. Below are some career opportunities in Nursing that you can opt for depending on your aptitude and interests. 
Ambulatory Care Nurse

– Provides pain management and health education during a non-emergency. They work in community clinics, homes, and schools. 
Burn Care Nurse

– Treats victims of burns by dressing wounds and giving them medication. They work in burn care units, ICUs, trauma centres, etc. 
Cardiac Care Nurse

– Works with patients with heart conditions and diseases. They assist the cardiologist and provide post-operative care. They work in heart centres, hospitals, and nursing homes.
Critical Care Nurse

– Helps patients recovering from serious medical conditions in the ICU. They operate life support systems and monitor critical patients. They work in ICUs and CCUs. 
Certified Nurse Midwife –

Guides women with low-risk pregnancies by monitoring development before the delivery and assisting in postpartum care. They work in hospitals, clinics, and patients' homes. 
Dermatology Nurse

– Provides care for patients pre and post-surgery, treats skin conditions, and burns, and also performs cosmetic procedures. They work in plastic surgeon's offices, burn units, and skin clinics. 
Special Needs Nurse

–

Cares for patients with developmental challenges such as Autism or Down's Syndrome. They help their patients and their families manage their conditions. They work in patients' homes, offices, schools, and hospitals. 
Neuroscience Nurse

– Helps patients who may have a range of neurological conditions. A majority of these conditions are serious – such as Parkinson's Disease, Dementia, etc. – making this a demanding role. They work in hospitals and patients' homes. 
Transport Nurse –

Attends to critical patients being taken to hospitals on civilian and military aircraft. They work in hospitals, flights, emergency rooms, etc. 
Hospice Nurse –

Cares for the terminally ill or the elderly in the last stages of their lives. They work in care centres, Nursing homes, etc. 
International Nurse

– Provides care to patients across the world, especially in regions that need their skills. They work in refugee camps, clinics, hospitals, etc. 
Skills You Need To Build a Career in Nursing
Before you choose Nursing as a career, you need to know that it is a demanding role with a lot of responsibilities. There is a significant amount of stress and anxiety on the job. That said, being a nurse can be extremely rewarding, especially because you are committed to helping people. Prior to deciding on your speciality in Nursing, you might want to ask yourself this: 
Can I stay calm under pressure while working long hours in a fast-paced environment? 
Can I deal with patients experiencing serious health problems with empathy? 
Do I like interacting with people from varied backgrounds on a daily basis? 
If your answers are yes to all these questions, then you may be the right fit for a career in caregiving. Brownie points if you have the following capabilities. 
Ability to stay calm in stressful situations

Communication skills

Empathy

Ability to multitask 

Logical thinking

Ability to work in a team

Excellent organisational skills

Time management

Leadership skills

Resilience 

Clinical skills 
What To Study To Become a Nurse?
To be a nurse you will be required to study biology in all your undergraduate degrees and diplomas. Therefore, students must focus on strengthening their foundation in the science subjects in high school itself. 
The next step is opting for the science stream with Biology as one of the subjects in 10+2. You may also want to prepare for some of the entrance exams to secure admission into BSc Nursing. 
AIIMS BSc (Hons.) Nursing 

KGMU B Sc Nursing Entrance Exam 

Indian Army B.Sc. Nursing 

JIPMER Nursing 
While Nursing does not require you to qualify for NEET, some colleges ask for the admit card during the registration process. 
Once you have cleared the entrance exams, you can opt for the following bachelor's courses registered under the Indian Nursing Council. These courses focus on the clinical and theoretical knowledge of the field in the initial years. 
BSc Nursing

Bachelor's in Nursing and Midwifery

Bachelor's in Medical Rehabilitation and Nursing Care

Bachelor of Nursing/Bachelor of Psychological Science
If you are aiming to specialise in a particular field of Nursing, then opt for a master's degree. 
MSc in Nursing

Master's in Nursing in Critical and Emergency Care

Master of Advanced Clinical Nursing

Master's in Medical Rehabilitation and Healthcare Management

Master's in Mental Health Nursing

MSc in Public Health Nursing

Master of Nursing (Research)

Master of Nursing (Perioperative Nursing)
Eligibility Criteria for Nursing
To apply for a master's course in Nursing, you'll need a Bsc in Nursing or a related course in the medical field. You will need to qualify for the English proficiency exams such as IELTS and TOEFL. You will also need letters of recommendation and a statement of purpose to qualify for admission into colleges and universities. 
Suffice it to say that the Nursing profession requires preparation to strengthen your foundation in the science subjects. This can always be achieved by putting your mind to it and seeking academic guidance when you need it. 
If you are not into the medical field you could even pursue a career in Robotics. Here is something that will help you get to know more about Robotics engineering and it's scope in India.
Speaking of professions in the medical field, did you know that ancient doctors in India were held in great regard? What are some of the careers you're interested in pursuing? Tell us in the comments below. 
Also read: Top 10 Career Options After 12th Commerce