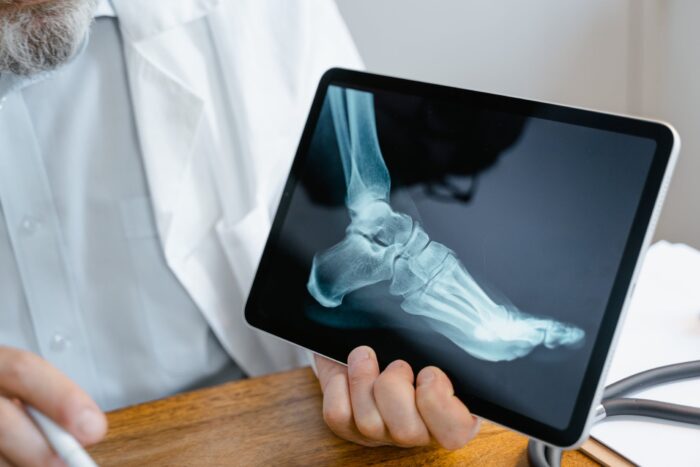 If x-rays and other imaging techniques fascinate you, a bachelor's degree (Bsc Radiology) and a master's degree with sustained interest are what you should aim for. On World Radiology Day, let's look at how you must prepare yourself for a career as a radiologist, the exams you need to take up and the scope of your work.
What is radiology?
Radiology is a branch of medicine that uses imaging techniques to diagnose and treat diseases inside the body. Some imaging techniques include CT scans, X-rays, ultrasound and magnetic resonance imaging. A radiologist is a person who studies radiology and works in laboratories performing scans. 
Radiologists conduct a series of tests, which play an essential role in determining if there is any impairment or malfunctioning in any body parts. Sometimes, our body has injuries that our naked eye and regular testing can't locate. Radiology plays a vital role in accurate diagnosis so that specialist doctors can treat it better. 
What groups must you pursue in school?
Radiology requires a sound knowledge of anatomy and equipment. Hence, if you are interested in a radiology career, you must pursue science right from school. Colleges and universities that offer a BSc in radiology mandate the following requirements.
The student must have completed 12th from a recognised board. 

The student must have obtained 50% in classes 10 and 12.

The student must have studied science in high school. 
That narrows to two options after grade 10: a PCB (physics, chemistry and biology) or a PCMB (physics, chemistry, maths and biology) group. 
Qualifying for exams after school
There are some national and state-level government and private entrance exams for students in radiology courses. Students need to prepare for these exams and score a specific cut-off to obtain admission into BSc Radiology. These entrance exams could be conducted at the national level, state level or in respective colleges. 
Scope of radiology
To make a more informed decision, you must understand the career options that a BSc or an MSc in radiology opens up. You can be a radiologist – a medical doctor – or a radiology technician who provides radiology services to a doctor. Radiology professionals share an in-depth knowledge of anatomy, physics and patient care. Using their unique skills and knowledge of radiological technology, radiologists can also be a part of medical research. 
Besides, the demand for radiographers has increased extensively, with significant technological development in medical sciences, creating new job opportunities!