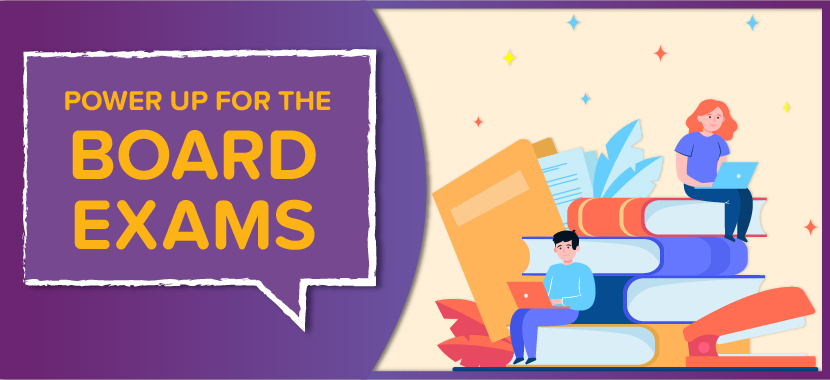 Board exams are a turning point for every student. This puts a lot of pressure on them to be well prepared for the tests and ace them. With the exam season fast approaching, and the new paper patterns being introduced, students are apprehensive about facing the final exams. To make the preparation process smooth for students, we have put together a comprehensive set of tips on how to prepare for board exams – class 10. 
Top 3 Steps To Ace Class 10 Board Exams
1. Make a Study Schedule
The first step when you're preparing for exams is to spend a day or a couple of hours and make a study timetable. Make sure you take into consideration the number of days you have until the exams begin and the number of chapters you have to study in each subject.
If you have a lot of material to be covered in a subject or are finding a topic difficult, then devote extra time to complete the syllabus on Sundays. While making the timetable, make sure you include all subjects, even the easiest ones. Try to follow the 55 + 5 rule or other productivity methods to stay on track with your schedule and be productive.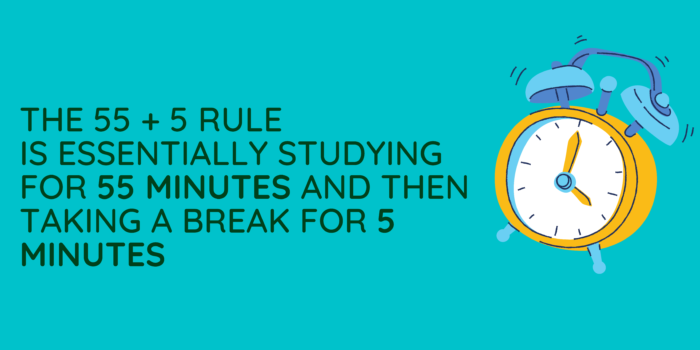 2. Keep Up With the Concepts
The next step is the most important one. Make sure that you are aware of what the syllabus is – as prescribed by CBSE/CISCE. Experts recommend that you study for six hours a day by yourself to be thoroughly prepared for all the topics. Try not to skip chapters or leave out concepts that are dry or tough. Completing your syllabus will help you relax and revise. This, in turn, will help you retain concepts better.
It is crucial that you remain focused on learning and understanding all topics and then practising the same. Avoid paying pay attention to rumours such as exams are getting postponed or cancelled. Instead focus on what you can control, stay calm and complete the vast class 10 syllabus. This will give you the conceptual clarity to answer both objective and subjective questions.
3. Be Familiar With the Format
The final step in your class 10 board exam preparation is solving previous years' questions to familiarise yourself with the paper pattern. This will help you understand the weightage of marks and their distribution. Not only that sample papers help you acclimate yourself to solving questions within a time limit.
It is also vital that you read through and analyse your answer sheets to better understand your mistakes. Furthermore, you can also attempt a mock board exam to familiarise yourself with the latest paper patterns and evaluate your preparations before the class 10 board exams begin.  
Additionally, you must remain confident in your ability to ace your board exams. Make sure you take care of yourself by eating healthy meals and getting adequate rest. Make sure to compete only with yourself and not worry about the grades of your peers. The goal should be to improve your performance and to work harder than yesterday. 
Subject Wise Tips on How To Prepare for Board Exams | Class 10
Maths
Practice topics that carry the most weightage first 

Write formulae in a notebook to remember them quickly
Physics
Learn and revise theoretical concepts well

Practice numerical problems to maintain speed and accuracy  
Biology
Revise the definitions and concepts to retain them 

Focus on practising diagrams to score better marks 
Chemistry
Practice balancing chemical equations to avoid mistakes

Ensure you remember the elements in the periodic table  
Civics
Read through the chapters for clarity 

Make notes to remember all the points 
English
Be thorough in various formal writing formats 

Know the grammar rules and practise them in workbooks 
Geography
Revise the definitions to be thorough 

Practice map marking to get the locations right 
History
Read through the chapters in the form of a story 

Highlight important dates and events to remember 
Common Questions Students Have While Preparing for Board Exams
1. How to study for board exams in 1 month?
The CBSE/CISCE board exam syllabus is quite vast. It will take time and effort for you to cover it. However, if you persist and work hard, you might be able to finish a significant portion of the syllabus and do well in your exams. You can start by setting a SMART goal and begin the preparation.  
2. How can I prepare for class 10?
The best strategy that always works is learning the concepts really well and practising PYQs. Ensure that you know the weightage and distribution of marks of various topics.
3. What are the minimum marks that I need to score to clear class 10 board exams this year?
The minimum to clear the class 10 board exam is 33% in each subject.
4. How do I enjoy studying?
Keep in mind the pointers mentioned above and be confident in your abilities. Take regular breaks between sessions. Live by the mantra: read, revise, repeat. Be thorough in your concepts and practice the latest paper pattern as much as you can.
5. How many hours should I study for class 10?
Experts advise that in addition to online learning and tests, students must devote at least 6 hours a day to self-studies. However, it is important to also eat healthily and get optimum rest. This will help students concentrate better.