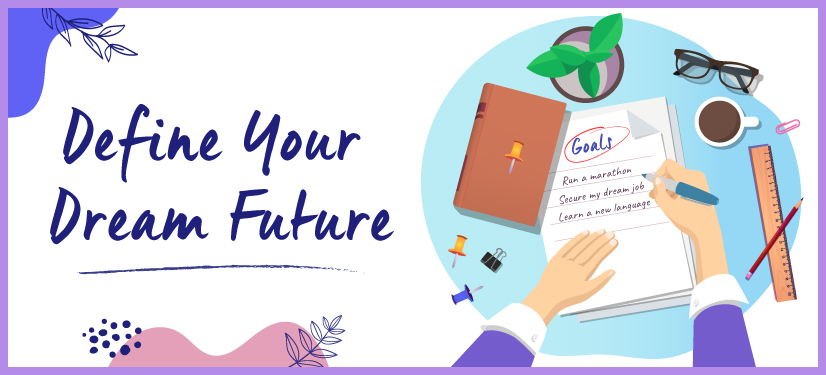 Imagine that you're finally living in a city that you always dreamed of. You've just completed another day in a job you've persevered for. And, you decide to ride down to the nearest cafe to meet an old friend. Together, you reminisce about your school days — how you'd dream of travelling to serene spots, taking aesthetic pictures of the sunrise, and painting your cosy apartment in a happy hue — and you can't believe it all came true.
Are these scenes from your future? Or, does this sound like a bucket list that you haven't put on paper? All of us have life goals we set for ourselves and wish to achieve. And there are many ways of getting to these goals. One of them is future self-journaling. Before we get to that, do you know what is journaling?
What Is Future Self Journaling?
To put it simply, it is the process of writing a letter to your future self. Where you write about where you want to be in a few months or a few years. It's essentially a bucket list of your goals and dreams. It is a kind of journaling wherein you jot down details about what you would like for your life in the future. It includes journaling about all the things you want to accomplish and all that you want to change as time goes on. 
Why should you practise this type of journaling, you ask? Well, to begin with, it is an effective way to work through feelings about your goals and dreams. It is also an excellent way to exercise your own mind. What's more? Researchers have found that people who feel a connection or are in tune with their future selves are better able to face the future and stay healthy than those who don't possess this kind of connectivity. 
Why Should You Try This Mindful Method?
Basically, future self journaling is the practice of visualising a bright future for yourself by writing it down. Here, you carve out your future intentionally. Studies have shown that when we imagine the goals we have for ourselves, our brains and bodies can't tell the difference between what is a daydream and what is reality.  This makes future self journaling a powerful device because visualisation helps you retrain your brain to form new neural patterns that align with that version of you. And, when you write down these goals they are encoded in your mind, which, in turn, affects how you make decisions.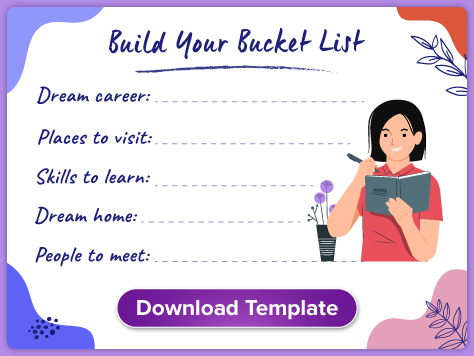 Some Benefits of Writing a Letter to Your Future Self…
Generally, journaling helps a great deal in practising mindfulness. Psychologists have stated that it helps in improving mental health and productivity. Besides that here are the top 5 benefits for you, should you opt for future self journaling: 
You'll have increased self-awareness and this will help you make better choices and get to your goals faster. 

You'll experience reduced stress because you will have a plan in place by writing down what you want to accomplish and how. 

You'll be able to have clarity of your thoughts and feelings. The reflection will help you solve problems. 

You'll be able to take better care of yourself, and take better decisions because you are clear on what you want. 

You'll have a sense of excitement for the future because you will look at it positively. 
Here Are Some Tips To Get You Started
There is no right or wrong way to begin future self journaling. But having a template doesn't hurt. So, you can follow these steps to begin creating your bright future. 
Start by listing all that you are grateful for in the present

Next, list your goals – what do you want your life to look like? What are the things you'll experience?  How will your future self feel, etc.

Note down the habits you want to change – do include how changing these habits will help you achieve your goals. 

Now, focus on what you can control and try to journal about only what you can fix. You can include affirmations here. 

Ensure that you journal every day and try to be patient with your reflections.

Keep the journal flexible, make space for plans to change. 

Lastly, have a template in place. 
Finally, to reap the benefits of future self journaling you need to stay consistent. Make it a habit to journal continuously for the first 66 days and the rest of it will be a seamless transition. 
Try this mindful method of journaling to set and achieve your goals. We would love to hear from you in regards to how you set your goals. Please tell us in the comments below.