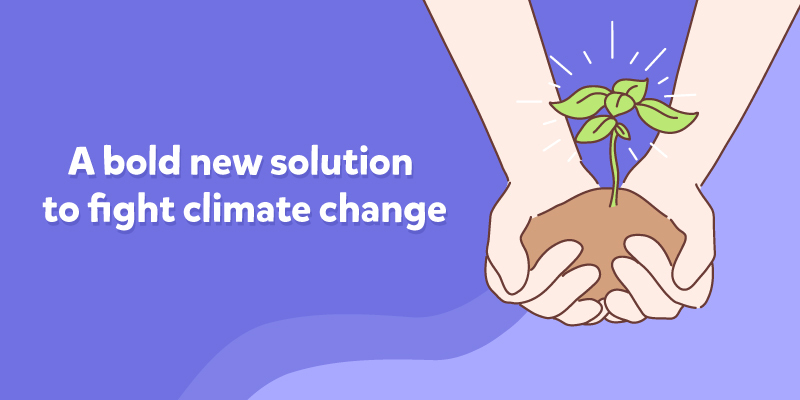 David Milarch is not a scientist. And yet, he just found a unique solution to fight climate change! With efforts from his family-run NGO, Archangel Ancient Tree Archive, Milarch is on a mission to clone the world's oldest and largest trees and preserve them to save the climate. How is cloning these trees going to curb climate change? Read on to know more about it.
It's like finding a family somewhere in a remote area, where people are 200 to 300 years old! Wouldn't you want to study their genetics and find out how they're able to live for so long?
David Milarch set up his NGO in 1994 with an aim to locate and propagate the world's largest and most iconic trees, mostly giant sequoias and redwoods. Milarch says, "The redwoods that we're cloning are 2,000-4,000 years old, and we do not know how they can be that old. It's like finding a family somewhere in a remote area, where people are 200 to 300 years old! Wouldn't you want to study their genetics and find out how they're able to live for so long?"
Why is David Milarch cloning giant sequoias and redwood trees?
The world's oldest and largest redwoods can live over 3,000 years!
The underlying assumption that Milarch and his team are betting on is that these giant trees have some of their species' strongest genetics and, hence, they live long. For instance, the world's oldest and largest redwoods can live for over 3,000 years! 
Ergo, Milarch's team spend most of their energy on redwoods and sequoias, two of the largest and oldest tree species in the world that have survived thousands of years of wildfire and diseases. They are called the 'champion trees', those that grow taller and larger than any other tree of the same species. 
Leighton Reid, a restoration ecologist at Virginia Tech, points out that the biggest redwoods and sequoias among them might have the best genetics—or they might have the best soil, or the most sunlight, or the least competition. Repopulating the planet with these ancient trees can be one way of reversing climate change.
A Unique Method
The Milarchs' method of preserving these trees is not just unique, but also very challenging. Usually, in order to propagate anything, one needs to harvest fresh growth, called scion wood, from the original plant. A scion wood is a young shoot or a twig of a plant that is cut for grafting or rooting. But in ancient trees, the process gets challenging as ancient trees have growth rings that require a microscope to study. Hence, the process of micropropagation is applied to select and study such trees. 
---
Read More: What is Vegetative Propagation?
---
While studying any workable redwood tree cuttings, the team didn't just scale the world's tallest trunks. They went to the very edges of the top of the canopy to reach the highest, youngest growth they could. Then they took those samples back to their micropropagation lab to study. Some redwoods that were cut down over a century ago still have living tissue within the roots, allowing arborists (also known as tree surgeons) to clone and propagate these trees.
The Next Step
Once they collect the samples, the next step is to clone them. The team spent years cloning and propagating the trees into new saplings. They take the samples and then add them to a sterile foam cube with a mix of hormones. Milarch believes it is possible to clone 5 million trees in four years, using one tiny piece of a healthy ancient tree.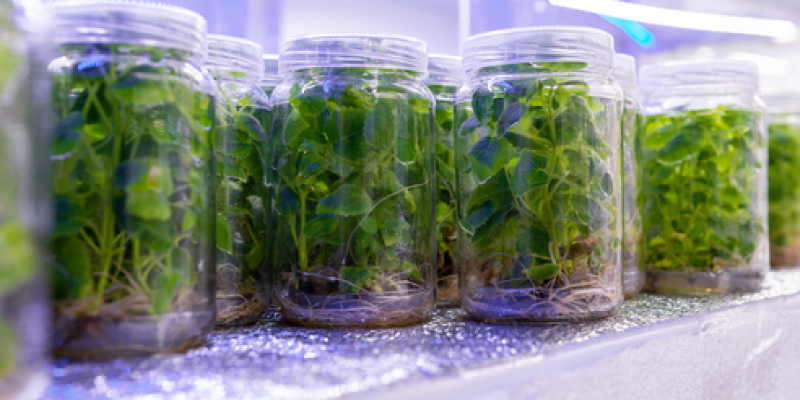 One of the group's successful cloning tree projects was America's famous tree: the Wye Oak. Located in Maryland's Delmarva Peninsula, the Wye Oak was the largest white oak tree in the US until a thunderstorm knocked it over in 2002. 
Milarch's NGO also believes that by collaborating with laboratories across the globe, it will be possible to replant millions of highly resistant species that are native to wherever they take root.
Why clone only large ancient trees?
One of the big reasons for targeting such large and ancient trees to clone and combat climate change is their ability to take carbon dioxide from the atmosphere and lock it away inside them. For instance, a single redwood tree can sequester ten times more carbon dioxide than an average tree!
While Milarch and his NGO are taking big steps to revive the climate from further damage, we as individuals too can help by planting more trees around us.
Tell us which tree would you like to plant, in the comments section below!
Also, if you are a fan of trees and plants then check out these posts on the amazing facts about plants  and the why Van Mahotsav is practiced.