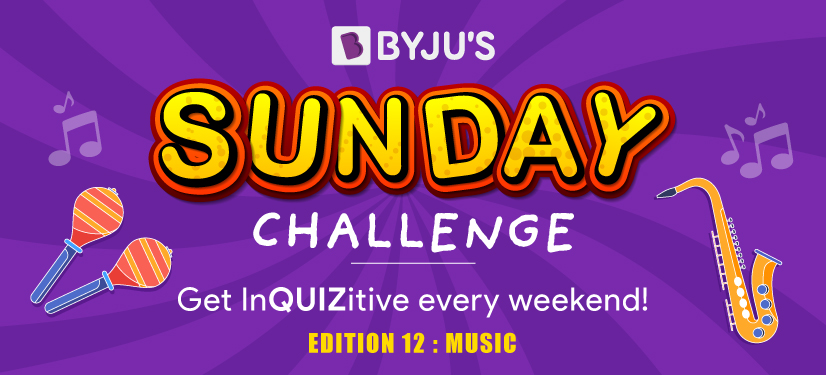 Welcome back to BYJU'S Sunday Challenge! This week, we have a topic that might just strike the right chord with you! The topic for the week is Music. So tap into your inner Shazam and turn up your amps all the way to eleven as we shoot trivia from the world of music at you! 
Remember:
You can take a shot at the questions and field your guesses in the comments section below. Answers will be revealed on subsequent Sundays in the comment section. 
Ready? Here are your questions:
Question 1
There are seven of them – shadjam, rishabham, gandharam, madhyama, panchamam, daivatam and nishadam. How do we know them better?
Question 2
This Grammy-winning musician goes by the nickname 'The Mozart of Madras'. Aptly, one of his most recognizable pieces of music (composed for the ad of a watch company) was based on Mozart's 25th symphony. Who is this legendary composer?
Question 3
Pictured below is a Hindustani classical music legend along with his signature musical instrument, which he lends his name to. It is a modified Hawaiian guitar affixed with a small dome-like extension that we are used to seeing in a different musical instrument. Identify the artiste and the eponymous instrument.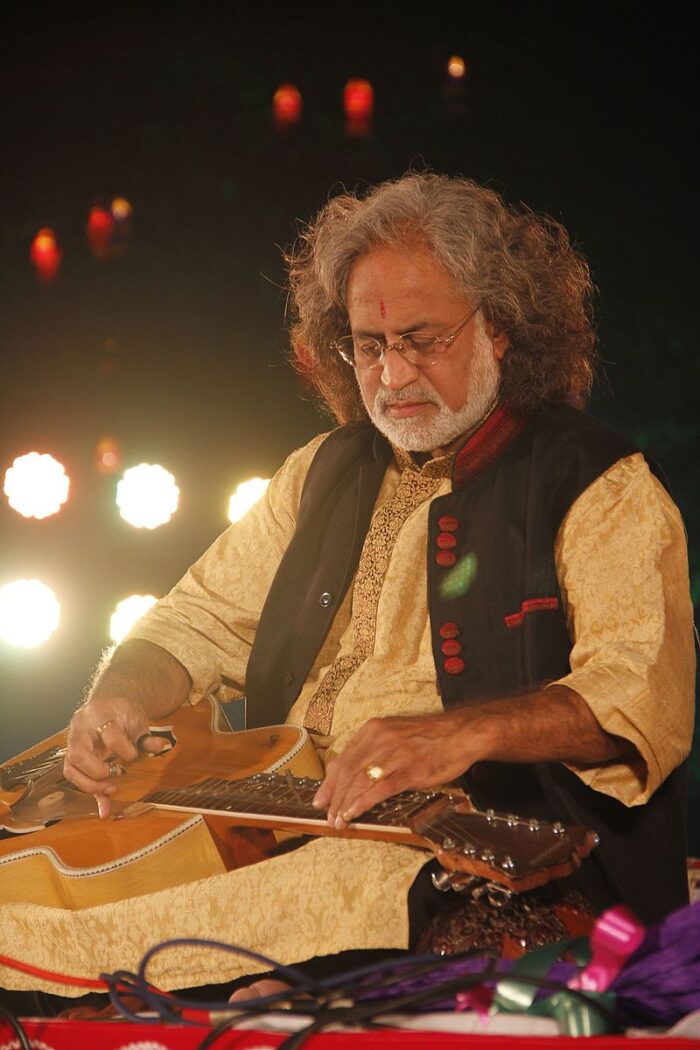 Question 4 
In 2016, he became the first singer-songwriter to win the Nobel Prize for Literature, stirring quite a bit of controversy. When justifying the award, the Nobel committee quoted the lyrics of one of his songs, saying, "the times they are a changin'". Identify the musician.
Question 5
This statue was erected in 2015 in Seoul, South Korea as a tribute to a musical viral phenomenon that stormed the world three years back. What is this statue dedicated to?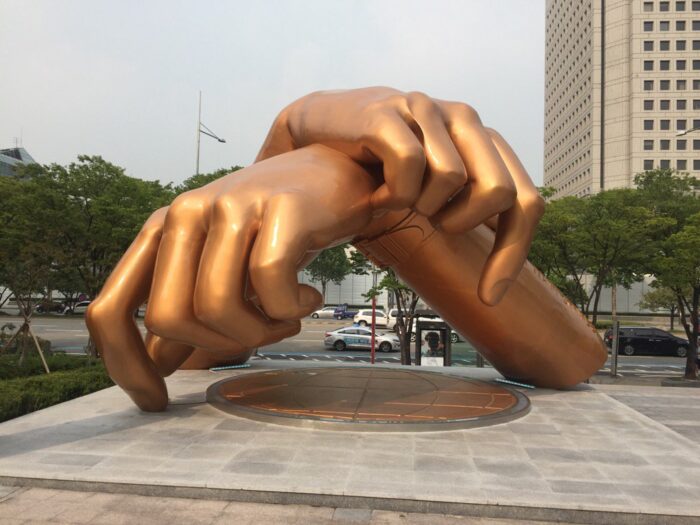 Leave your guesses in the comments section below. And remember, answers will be revealed next Sunday in the comments section too, along with a brand new edition of BYJU'S Sunday Challenge.
For answers to Sunday Challenge #11 – Click here.
To view all the other editions of the Sunday Challenge, click here.