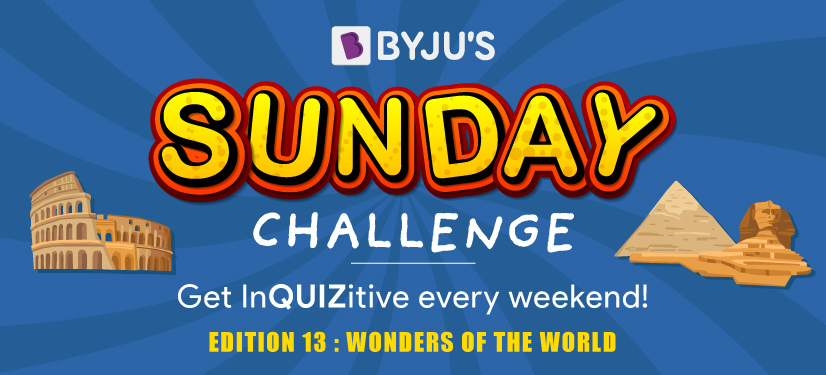 Welcome back to BYJU'S Sunday Challenge. For this edition, we are going on a tour around the world to learn about the stories untold behind the wonders of the world. Get ready for a quiz that takes you all across the planet's most magnificent sights! 
Remember:
You can take a shot at the questions and field your guesses in the comments section below. Answers will be revealed on subsequent Sundays in the comment section. 
So keep your eyes peeled and put on your thinking caps!
Ready? Here are your questions:
Question 1
Declared as one of the seven natural wonders of the world, it stretches across an area of over 300,000 sq km and can even be seen from space. It is one of the most diverse habitats in the world for wildlife. Identify this wonder of the world.
Question 2
The Grand Canyon, The Empire State Building, the wrestler Andre the Giant, King Kong and the Panama Canal are all things that have been conferred with this unofficial title which would suggest that they are not part of the original set, but an addition. What common phrase has been used to describe them?
Question 3
This is the Temple of Kukulcán, a feathered serpent deity of the Mayans. On the days of the equinox, a series of triangular shadows appear on the staircase of this pyramid-shaped temple, forming a serpent-like figure. In which World Heritage site would you find this pyramid, declared one of the New Seven Wonders of the World in 2007?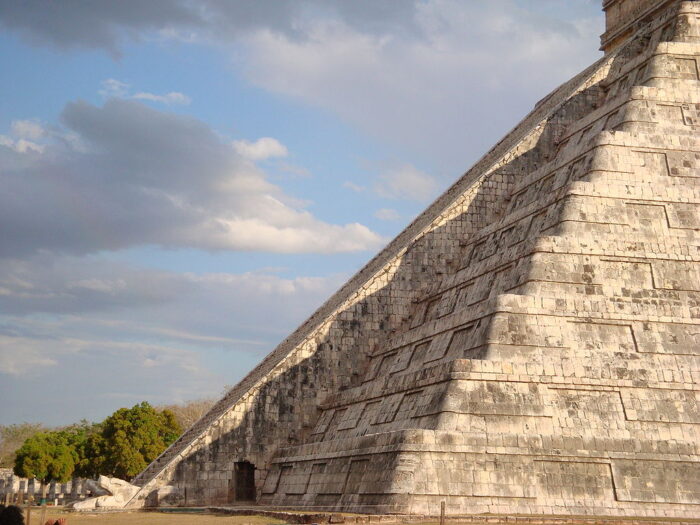 Question 4
Which iconic structure, one of the New 7 Wonders of the World, is located in the centre of the map below and labelled as 'Amphitheatrum Flavium'? (Hint: The name of the city is mentioned).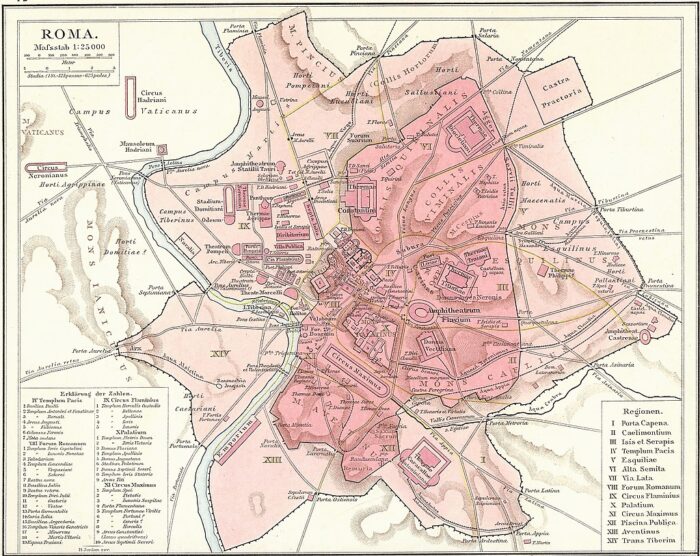 Question 5
In recent years, this Wonder of the World has been losing the wonderful colour that it is famous for. It is turning yellowish-brown, primarily because of the acid rain in the region due to high air and water pollution. To protect the monument, the 'TTZ' was created –  a 10,000 sq km area around the monument with strict emission regulations. Which wonder of the world is this?
Leave your guesses in the comments section below. And remember, answers will be revealed next Sunday in the comments section too, along with a brand new edition of BYJU'S Sunday Challenge.
For answers to Sunday Challenge #11 – Click here.
To view all the other editions of the Sunday Challenge, click here.