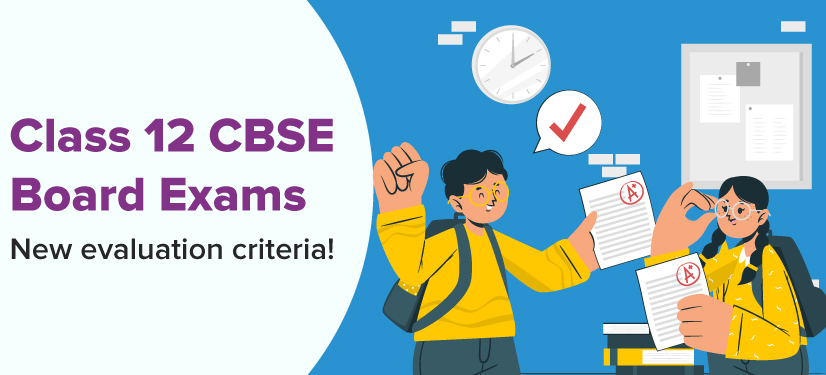 The long and anxious wait has come to an end with the Central Board of Secondary Education (CBSE) finally announcing its assessment plan for this year's board exams. According to the latest assessment plan, the Class 12 results will be announced by July 31 and will be factoring in the performance of students over the previous three years, i.e from Class 10 to Class 12.
After the exams were cancelled due to the COVID-19 pandemic, the board said that the total marks would be based on a school's past performances in CBSE Class 12 board exams. It has also decided that the historical performance of the school, in terms of the best overall performance in the previous three years' Board examinations, would be taken as the reference for moderating the marks assessed by the school for the year 2020-2021.
As a countermeasure to keep in check the practice of awarding liberal marks for boosting student performances, a moderation committee would be constituted, which would comprise two senior-most teachers from the school. If need be, a third expert can be appointed.
As far as weightage of marks is concerned, 40 percent of the total marks will be based on the student's performance in the pre-board exams in Class 12. 30 percent would be for Class 11 final exams. And the remaining 30 percent would be based on the average theory component of best-of-three performing subjects in Class 10. 
Using the above guidelines you can calculate your scores and arrive at a ballpark figure yourself:
Marks distribution for CBSE Class 12, 2021
| | |
| --- | --- |
| Tests/Exams | Weightage |
| Pre-board exams in Class 12 | 40% |
| Class 11 final exams | 30% |
| Average of best-of-three performing subjects in Class 10 | 30% |
As for the practicals, exams will be out of 100 marks and assessment will be based on the marks submitted by the school.
In case the students don't secure the qualifying marks, they would be placed in the 'compartment' or 'essential repeat' category. Whereas students who are not satisfied can appear when the CBSE Class 12 board exams are conducted later as and when the situation becomes conducive. It seems that a dispute resolution panel, for students who seek correction of final results, is also being constituted. 
These announcements have come as a sigh of relief for many students who were anxiously waiting for a finalisation of the assessment procedure.