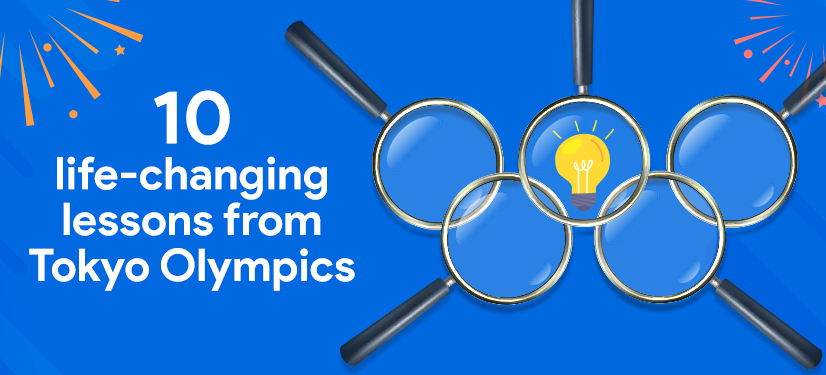 Every four years (well, five this time around), we get to see the world's best athletes compete at the Olympic Games. A sense of patriotism filled with enthusiasm captives us as we witness the amazing collection of sports ranging from gymnastics, football, hockey to fencing, wrestling, archery, and much more.
But is it just about the sports or the medals? Well, of course not!
Through their wins and losses, trips and falls, we see heartening displays of courage and humanity, team spirit and camaraderie, and the human spirit at its highest and lowest level. 
After the year that has been 2020, we've never needed the Olympic Games more to remind us that there's light at the end of every tunnel. 
Here are 10 life lessons we took from binge-watching the Olympic games the past few weeks. 
Friendships and sportsmanship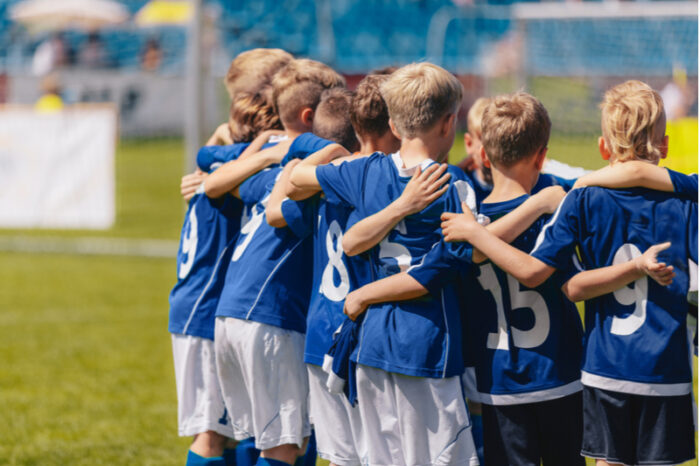 Friendship bonds are indeed precious for life and we have witnessed the power of the Olympics where friendships outside the competing avenue take center stage and athletes create relationships for a lifetime. The motive is to be happy and joyful. At the same time, playing within the rules comes under the spirit of sportsmanship. 
Gianmarco Tamberi from Italy and Mutaz Barshim of Qatar were tied in first place for the men's high jump on Sunday. But after being offered the chance to settle the competition with a jump-off, Barshim asked if they could share the gold medal instead. 
When the official confirmed it was allowed, it didn't take long for both athletes to accept and to celebrate wildly — we mean, seriously wildly — around the track. 
"I still can't believe it happened," Tamberi said. "Sharing with a friend is even more beautiful… It was just magical." Barshim added: "For me, coming here, I know for a fact that for the performance I did, I deserve that gold. He did the same thing, so I know he deserved that gold."
"This is beyond sport," Barshim continued. "This is the message we deliver to the young generation."
Practising Respect for oneself and others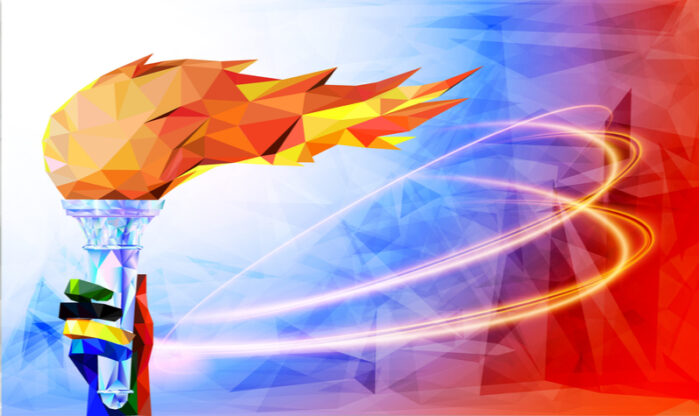 The goal of the Olympic movement is to teach the youth about a peaceful and better world where they respect one another and their diversity. When all players come together to compete on a global platform, they bring in different cultures and pay due respect towards their competitors, leaving behind any form of malice.
When the Indian Women's hockey team lost 4-3 to Great Britain in the semi-final, a billion hearts were broken, and none more than the brave women of Team India.
The women's Hockey team has never made the semi-finals. Their best finish was on their Olympic debut in Moscow in 1980 where they came 4th out of 6 teams in a round-robin format.
They did it the hard way for the Tokyo Olympics with 7 squad members recovering after catching Covid19 in April 2021.
After staging an amazing comeback from 2-0 down to take the lead and then heartbreakingly lose 4-3 to Great Britain, the team broke down in tears, devastated that they had missed their gold medal opportunity.
Rather than celebrate, the entire Great Britain team consoled the Indian team, helping them deal with their anguish and congratulating them on their efforts – the Olympic spirit in action.
Response to difficulties determines your success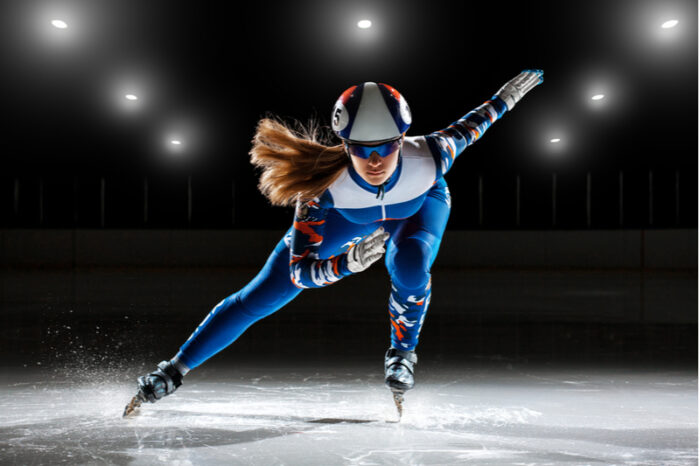 Do you remember the last time you faced a major setback–when you felt so low, that nothing seemed to make you happy? Often when we're caught in an unhappy situation, we feel limited and sometimes trapped.
Attitude is everything when it comes to achieving a goal, and tackling a setback or problem. 
These athletes teach us to always have a positive mindset. And it's their mindset that is finally able to break them free of their limitations, or difficulties.
23-year-old Yusra Mardini is a living example of determination in the face of hardships.
It was a long treacherous road to the Tokyo Olympics for this young girl.
Originally from Syria, Mardini fled the civil war with her family six years ago after their family home was destroyed in the conflict. When they reached Turkey, smugglers put them in an overcrowded dinghy to Europe. When the engine failed after 15 minutes, Mardini and her sister swam for three and a half hours, pulling the boat along until it found land in Greece.
They travelled on foot to a refugee camp in Germany, where Mardini joined a swimming club. She is now at her second Olympics, representing the incredible refugee team. 
Perseverance is a great element of success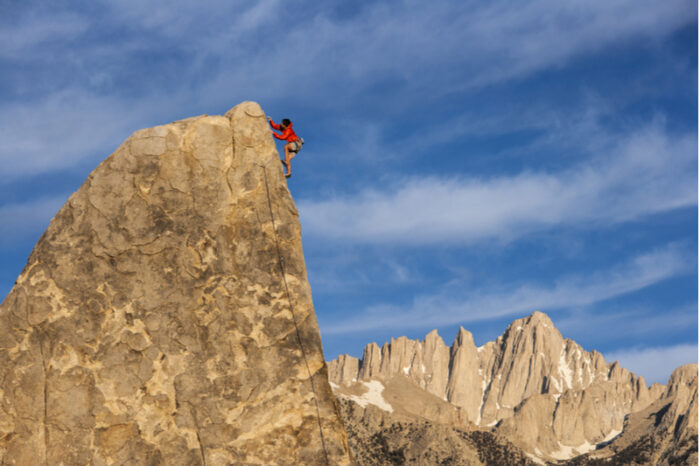 Perseverance is about pursuing a goal and developing an ability to deal with setbacks and failure on the way. Persevering is a combination of mindset and habit. Mechanically it's about having the stamina to actually keep going. And mentally it's about knowing where to go and how to deal with setbacks right.
The story of Angelina Melnikova from Russia is all about perseverance. Melnikova came to Tokyo having already had Olympic experience under her belt. However, it was not one she wanted. She needed a new memory, a better one.
After ending the Rio Olympics in tears, wanting to stop gymnastics, Angelina turned a switch and decided to push herself to every limit. Determined to never shed those tears of sadness from Rio again, Angelina silently worked in the shadows.
She came to Tokyo with a new avatar, showing immense character, hard work and passion. Finally she locked up victory with her final floor performance under immense pressure. After giving Russia its first gold medal in the team finals after 1992, she went on to win a bronze in the all-around. 
From an inexperienced and emotional 16-year-old at Rio, to a mature, consistent and also emotional (happy, this time!) 21-year-old in Tokyo, she personifies the power of perseverance.
When you stumble, pick yourself up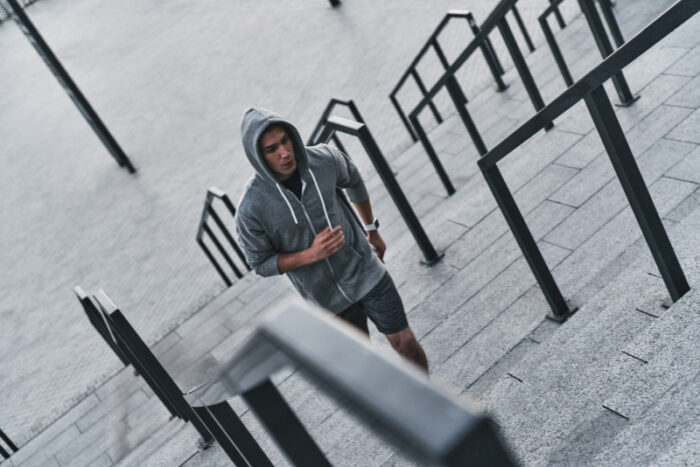 That ability to pick yourself up after you have fallen or failed, dust yourself off and try again is called resilience. Some people call it grit. Whatever it is called, it's important in sports and in life.
Dutch distance runner Sifan Hassan is proof that Olympic athletes are of a different calibre. Just 300m from the finish line of her 1,500m heat, she tripped and fell to the ground. For the next minute, she opened her stride and sprinted her way to first place, much to the amazement of everyone watching.
In an interview, Hassan said the thought of quitting crossed her mind for a split second. "But I told myself no. I didn't want to regret it later. I don't want all the excuses."
Don't be afraid to be you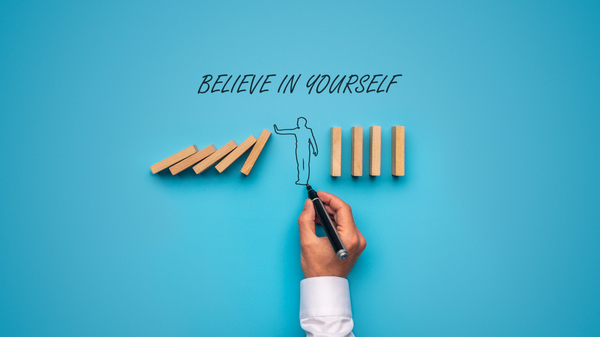 As Ralph Waldo Emerson has said, To be yourself in a world that is constantly trying to make you something else is the greatest accomplishment.
You should discover that it is very much possible to just be yourself; your true self is who you really are. 
When the cameras picked up Olympic gold medalist Tom Daly calmly knitting in the stands, it broke the Internet! The heart-warming sight of the British diver working the yarn gave us all the warm fuzzies.
The four-time Olympian, who somehow finds the time between competitions and training to knit, said "the one thing that has kept me sane throughout this whole process is my love for knitting and crocheting and all things stitching".
Never underestimate your competition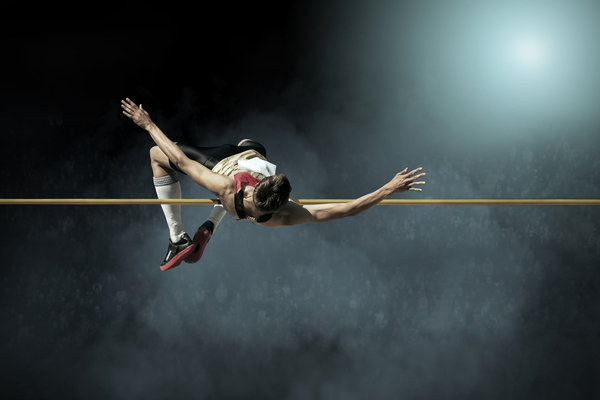 Tunisia's Ahmed Hafnaoui showed the world exactly what you can achieve when you put your mind to it.
He qualified in eighth place at the preliminaries. The underdog champion stunned when he won Olympic gold at the men's 400-metre freestyle. No one saw 18-year-old Ahmed coming – not the sports commentators, perhaps not even himself! 
The teenager made history for Tunisia, bringing home the nation's fifth ever gold medal and the second for the country's swimming team.
"I just put my head in the water and that's it," Hafnaoui told Tokyo 2020. "I just can't believe it. It's a dream come true."
You are never too young to dream big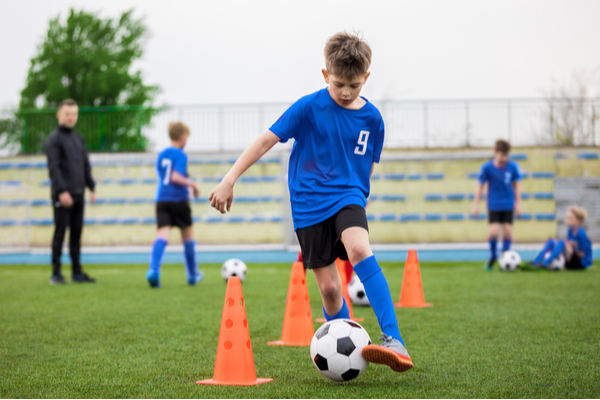 The next time someone tells you that you are too young to do something, tell them the story of Momiji Nishiya. 
Skateboarding is an Olympic sport for the first time this year, and it has introduced several teenage athletes who qualified for their countries.
The one who stood out the most was Japan's Momiji Nishiya, who, at the age of 13, won the gold medal in the skateboarding street event.
Nishiya defeated another 13-year old, Rayssa Leal of Brazil, who won the silver medal.
You see, sometimes, you just need to hear it from someone: "You're never too young to dream big!"
Your mental health matters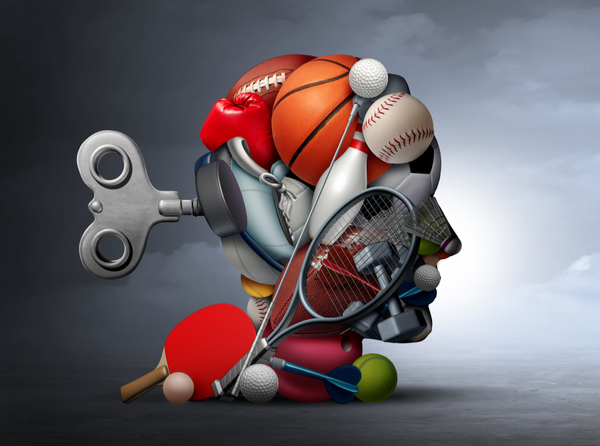 Mental health is just as important to our lives as our physical health. Mental health is not the same thing as the absence of a mental illness. Mental health includes emotional, psychological and social well-being.
And hey, Even the GOAT (greatest of all time) has bad days. 
Take US gold medalist Simone Biles' example. Mental health concerns saw the seven-time Olympic medalist suddenly withdrawing from the women's team gymnastic finals and three other individual events.
To step away and out of the competition to put her mental health first took great maturity and courage from Biles, and perhaps in this process, she has rediscovered herself.
We can't always win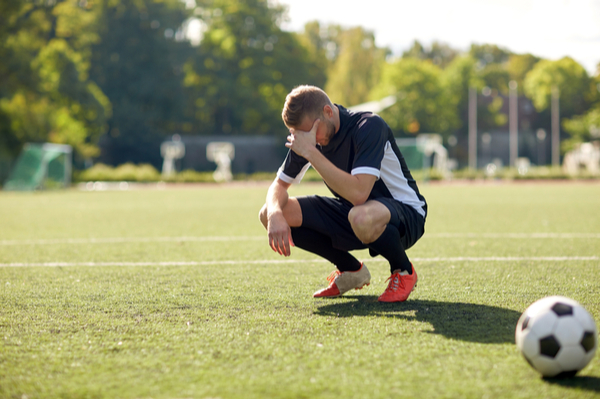 This is a harder lesson to learn, but one that we have to realize eventually. All athletes who do participate in the Olympics toil hard, practice for years, endure pressures and challenges along the way to give their best. Yet, not every athlete goes home with a medal. 
Even so, every participatory effort signifies something and it's the journey, and the hard work that goes in which counts the most, and not just the medal tally. 
This is an important lesson that we should learn, that whatever happens, life is a long journey that doesn't just rely on the end result. 
There are a lot more stepping stones- growing, learning, courage, determination and integrity which can teach lessons more valuable than the medals.
Use the comment section below and tell us: If you could have any famous athlete give you a sports lesson or meet you, who would it be and why?