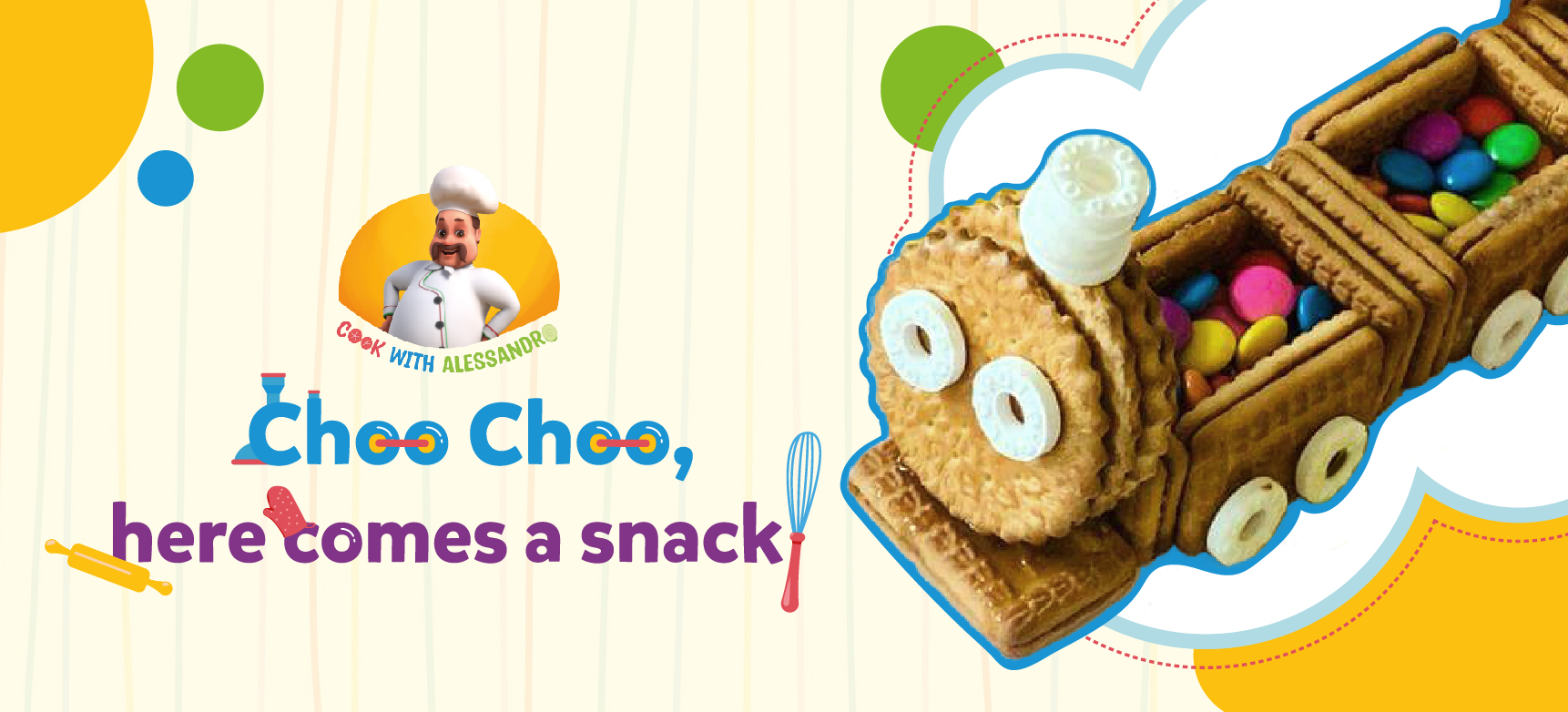 Hello, young chefs!
It's me, Alessandro, back again with an exciting dish called the Biscuit Train. It's really different from the recipe from our previous episode – Healthy Bhel Puri. 
Biscuit Train is a big hit among young children. In Jollydale, where I am the neighborhood chef, I frequently make this snack for the children who also help me out in preparing them! It is simple to make and the ingredients are easily available.
I would love to share the procedure with you. But before we begin, please ensure that you have an adult nearby to help you with making this delicious snack! 
Ingredients
15 rectangular biscuits (eg. Milk Bikis) 

3 circular biscuits, preferably bigger than the rectangular ones (eg. Marie). 

Sugar syrup 

10 white, circular mints (eg. Polo) 

Other yummy treats that must be small enough to fit inside the biscuit train, such as gems, toffees and dry fruits
Procedure
Firstly, an adult

must

prepare the sugar syrup by mixing sugar and water and mildly heating the mixture. Take two cups of sugar and one cup of water to prepare the syrup. 

This sugar syrup will be used to stick the biscuits together. Please note that you need to keep adding water and constantly stir the mixture to keep the consistency and the heat intact. Cold syrup will solidify and the biscuits will not stick as expected.

From here on, the adult will involve the child to a greater extent in the process.

However, they must ensure that the child is protected from touching the hot sugar syrup. They can wear mittens to handle the heat. 

Arrange the rectangular biscuits just like the compartments of a train. You can stick the biscuits together using the sugar syrup.

To assemble a compartment, you need four sides and a base (see the picture below).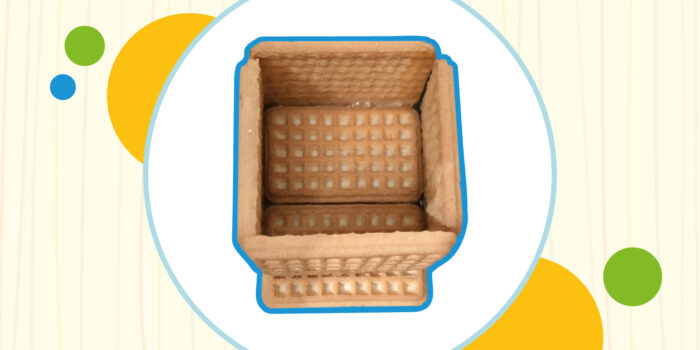 For the wheels of the compartments, you can stick the circular mint toffees by using the same syrup.

In front of the first compartment, stick the bigger circular (marie) biscuits to make it look like the engine.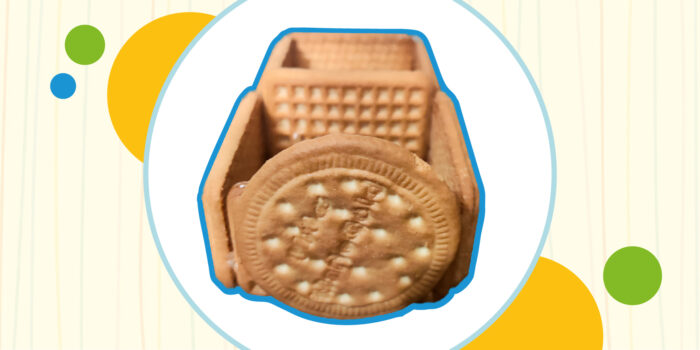 Voila, the biscuit train is ready! You can fill the compartment with goodies and chocolates for one day. On other days, you can try filling the compartments with healthy snacks like corn, puffed rice, etc. The biscuit train can be an innovative way to make snack time entertaining.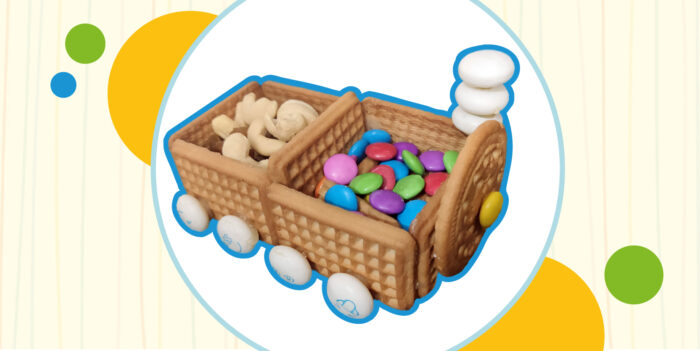 Now that you know how to make a biscuit train, can you think of other interesting objects that you can make with biscuits? Do share your ideas with us in the comments.
Liked this blog Read more