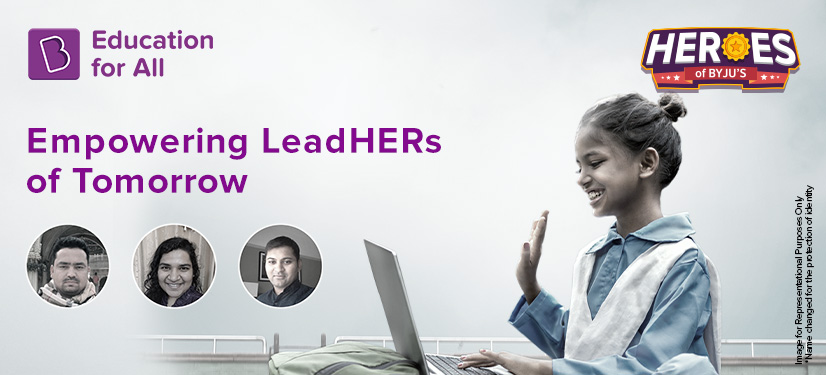 Through the LeadHERs programme by BYJU'S Education for All, BYJUites have been nominating underprivileged girl children for a free BYJU'S course.
---
When poverty strikes a family, their immediate decision arising out of helplessness, is to pull out their children from school, especially girls. India is still home to the largest number of child brides – 233 million, accounting for a third of the global.
While many non-profits are trying to better this situation by breaking these taboos and pushing girls' education, BYJU'S Education for All, too, is trying to create hope through its strategically devised programmes.
A year ago, we asked BYJUites to nominate young, underprivileged girl children for a free BYJU'S licence. Through the LeadHERs campaign, many of them helped children in their locality, children of their helpers, and those coming from very minimal backgrounds with a chance at education.
Here's what they said about why they nominated these future LeadHERs.
Azad Jitendra Choudhary
Service Counsellor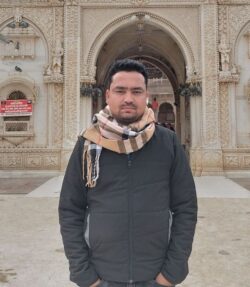 Aviksha* resides in Delhi with her mother, father, and younger sister and is studying at a government school in the city. She is a very bright and promising student in her class. Her parents worked as freelance journalists and are good friends of mine.
Things were going well for them until Aviksha's father was diagnosed with a fatal disease. He'd been struggling for the last four years and could not bring any income to the family. Her mother has been the sole breadwinner since then.
The children's education was at stake. That's when I nominated Aviksha for a free BYJU'S licence to help her with her education. With her father's passing earlier this month, I genuinely hope the licence can support the children's education amidst their other challenges.
Aarushi Mittal
Senior Software Engineer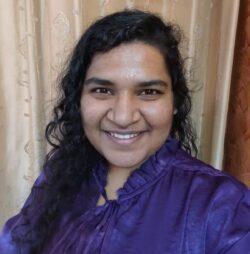 Arti* is my friend's niece. After her father's business collapsed, her family had to move from Patna to a remote village in Bihar. Now, Arti goes to a school where education standards are really insufficient and resides in a place with minimal resources and opportunities.
I believe education is the most essential tool in life that opens up new doors for one. So, I nominated Arti* for this programme because I wanted to give her a chance at a better education.
Ashish Garg
VP, Product Management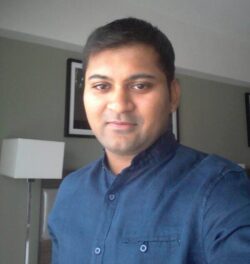 Sruti* is the daughter of a Security guard in my residential community. She has been a good student and has high academic ambitions. But her family was unable to make ends meet, and she didn't have access to a quality-based education.
When her parents asked for financial aid, I offered to help through BYJU'S LeadHERs programme, where she got access to Aakash BYJU'S Full Stack course for Grades 11-12. Sruti has become more confident now and hopes to ace the engineering entrance exams.
The LeadHERs programme hopes to encourage and reach out to more children to help them grow with education, with the support of BYJUites. BYJU'S Education for All is striving to reach 10 million children by 2025 through its initiatives.
*Names changed for the protection of identity
---
BYJU'S Education for All is on a mission to empower 10 million children by 2025 with education. Through the BYJU'S Give programme, you can contribute to this movement and help children with quality digital learning. You can donate an old device, which we will refurbish, and then use the money raised to buy a new device. In case you do not have a device, you can also donate to an NGO partner, who will use the funds to buy devices for children.
In both cases, we will load our BYJU'S Think & Learn premium content onto these devices and distribute them to children in need.
Also Read: BYJUites Empowered Promising Young LeadHERs of Tomorrow