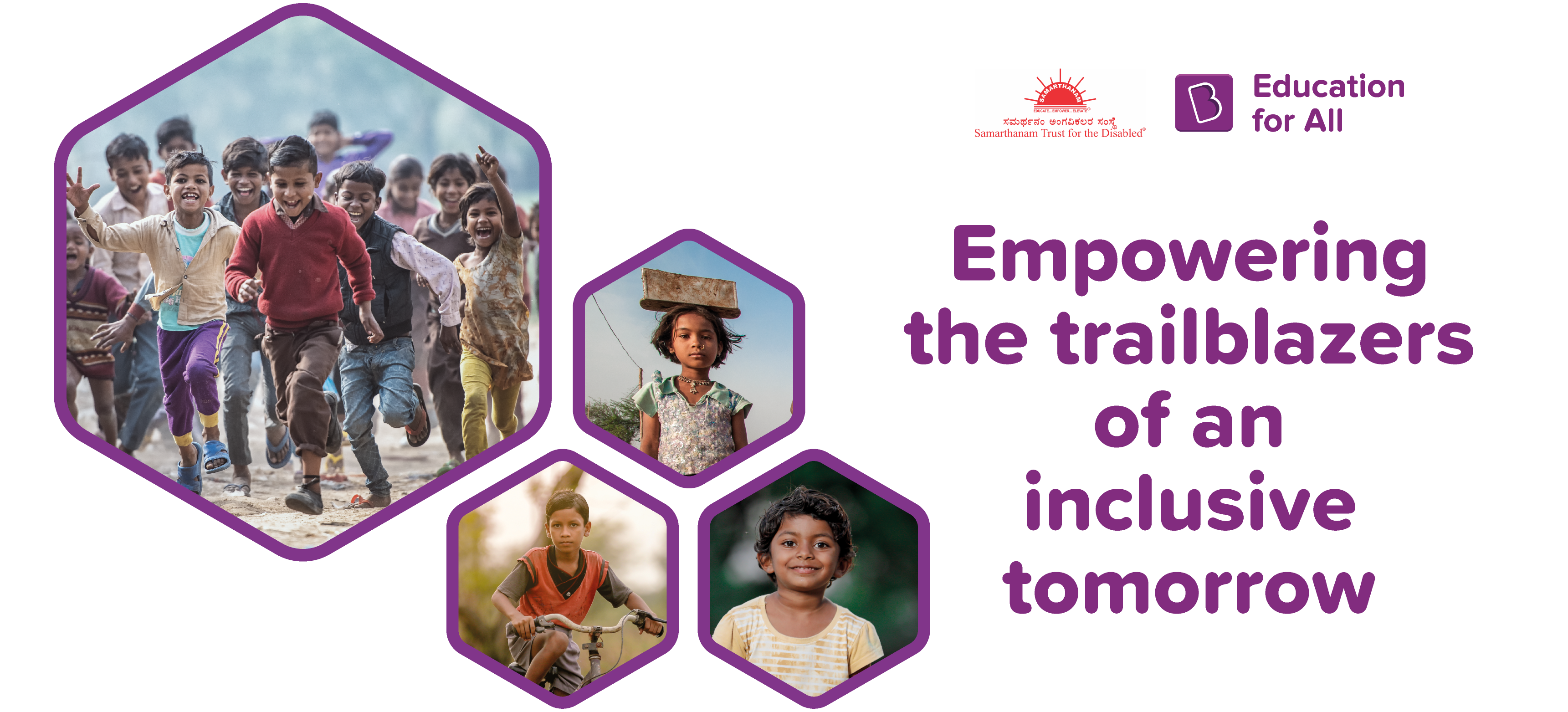 If you have a roof over your head, consume three meals a day and have people who you can rely on, you're more privileged than a majority of the world's population. While most of us may not realise its value, one person, despite his setbacks, wanted to channel his privilege to those less fortunate than him.
Mahantesh G Kivadasannavar was born in the Neginhal village in the Belgaum district. His family was over the moon when he was born, rejoicing over the birth of the very first child in his generation. However, the jubilation was short-lived. In a tragic turn of events, before turning a year old, he lost a majority of his eyesight.
His family tried their best to restore his vision, but in vain. Nevertheless, they tried to provide him with all the facilities and opportunities that any child should get.
"While I felt privileged to have such a family, I was often quite sad. Growing up, I was not able to participate in all the fun school games and activities," he says.
However, 1981 was the turning point of his life. He moved to Bangalore, where he was able to attend a school which was tailor made for the visually impaired. In fact, he was able to complete 10 years of education in just six years. He then went on to college to finally complete his MPhil in English Literature.
But as he grew older, he also wanted to ensure a bright future for children with disabilities, and make them independent members of the society. So, with his friend Nagesh, who is also visually impaired, he founded the Samarthanam Trust for the Disabled in 1997.
"We founded Samarthanam with the primary objective to help kids like us, so that they do not have to undergo the trials and tribulations that we did," says Mahantesh. "We wanted the youngsters to have easy access to opportunities, and better facilities than we did at their age."
BYJU'S Education for All (EFA) has partnered with Samarthanam Trust for the Disabled to help these children and enable the NGO's mission further. Through the partnership, we are helping these children access education, especially during the pandemic.
Creating an Inclusive Society 
The NGO works through its numerous verticals, from education to arts and culture, which is implemented in over 30 states and union territories.
One of the main verticals provides education for children with disabilities. Under this, it has a barrier-free residential school, a special school for children with intellectual disabilities and a higher education support programme. Over 15,000 kids have been educated at Samarthanam including more than 3,000 special children.
"Samarthanam supports the visually impaired, and other Persons with Disabilities, in addition to the socially and economically challenged children, to pursue their education," says Mahantesh.
Through its 15 Livelihood Research Centres spread across India, Samarthanam skills and trains Persons with Disabilities. They are tutored in Computer skills, spoken English and other soft skills, which enable them to get access to many employment opportunities. Samarthanam has trained more than 6,000 young adults.
Samarthanam also trains youngsters in sports like cricket wall climbing, adventure sports, athletics and throwing events. In fact, the Cricket Association for the Blind in India (CABI) was founded in 2010, as one of the NGO's verticals.
Through Sunadha, a faction that caters to art and culture, the NGO also trains artists with disabilities in music, dance and theatre.
Providing Assistive Technology
Technology is also an important factor for Samarthanam, as it enables Persons with Disabilities to become more independent. Some assistive technology like the screen reading software helps the visually impaired hear what is displayed on the screen.
With the help of such technology, the NGO produced the first visually impaired chartered accountant, in addition to many B-school graduates among others, who now work in various multinational companies, media houses, etc.
Apart from all the remarkable work done for Persons with Disabilities, Samarthanam  also provides mid-day meals to over 55 government schools across India, it is also enabling STEM learning in these schools. The founder adds that they want to go global and touch a million lives by 2030.
Joining Hands with BYJU'S
When the world came to a standstill in 2020, so did education for millions of children. In fact, more than 29 million children did not have access to digital devices as of 2020 (Ministry of Education)
In order to bridge this gap, BYJU'S EFA set out on a mission to reach at least 5 million children by 2025. For the same, we have been partnering with various NGOs to help children with our learning content.
During these trying times, Samarthanam has also been on a strong mission to reach out to the children and help them get back to learning. So, the NGO raised money and decided to send tablets to many underserved children across India.
To complement Samarthanam's efforts, BYJU'S EFA joined hands with the NGO to distribute our streaming licenses for free to these children in need.
Guru Ragavendra, who heads the education vertical of Samarthanam shares that the partnership came in at the right time.
He says, "Right now, about 200-250 high school children are benefitting from the BYJU'S learning content. They're exploring further and slowly they are getting used to the app and its learning materials."
Talking about the partnership with BYJU'S EFA, Mahantesh shares, "Samarthanam looks forward to a lasting relationship with BYJU'S in making a massive difference to our students in the days to come, and working together in changing the mindset of people."
 Through this collaboration, BYJU'S EFA hopes to reach out to as many children and help them feel more independent to face the society. Together, we hope to spread the learning and create trailblazers of an inclusive tomorrow.
 You can also help us push this mission. Through our BYJU'S Give initiative, an old device can help power the learning of another child. Click here to learn how you can give.