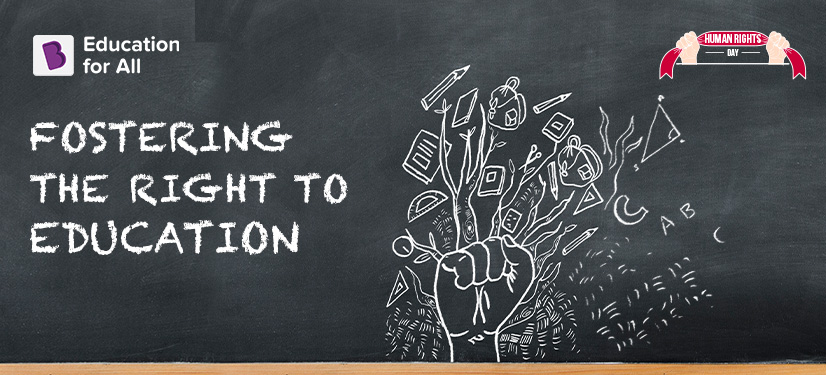 Every human is not a child, but every child is a human. One of the significant components of Human Rights is the component of Child Rights.

In 1989, leaders worldwide made a historic commitment towards humankind by adopting the United Nations Convention on the Rights of the Child – an international agreement on childhood. 
The countries have adopted the convention as per their suitability and context while keeping the spirit of the convention intact. India is also a signatory to the convention and, in its context, has adopted the following principles and rights for children:
Right to Survival
Right to Protection
Right to Participation
Right to Development
• Right to be born

• Right to minimum standards of food, shelter, and clothing

• Right to live with dignity

• Right to health care, to safe drinking water, nutritious food, a clean and safe environment, and information to help them stay healthy

• Right to be protected from all sorts of violence

• Right to be protected from neglect

• Right to be protected from physical and sexual abuse

• Right to be protected from dangerous drugs

• Right to freedom of opinion

• Right to freedom of expression

• Right to freedom of association

• Right to information

• Right to participate in any decision-making that involves him/her directly or indirectly

• Right to education

• Right to learn

• Right to relax and play

• Right to all forms of development – emotional, mental and physical
The Constitution of India, which came into effect on 26th January 1950, guarantees children's rights. Article 21-A guarantees the right to free and compulsory elementary education for all children aged 6-14 years. Article 24 (a) secures the right to be protected from hazardous employment until 14 years. Significant changes have taken in the sphere, and the government and advocacy groups have introduced several legislation and policies to ensure these rights are met.
Despite this progress, millions of children continue to suffer violations of their rights when they are denied adequate health care, nutrition, education, and protection from violence. One of the most widespread areas of concern for children is access to education. Imparting the right to education also secures other rights of the child as awareness becomes the key.
The major roadblocks to a child's education are:
Good teachers and content restricted to few – limited by paying capacity and geographic access;

One size fits all approach; 

Translating years of schooling into learning

1

Dropout rates

(Based on Annual Status of Education Report 2018)

: Apart from reasons like safety issues as schools become distant with moving grades, parents' unwillingness, lack of interest and infrastructure also contribute to dropping out of students, as is a major challenge in rural schooling.  

Children being seen as helping hands for household income;

Children being pushed into child labour and casual work;

Lack of awareness among parents and caregivers
Ensuring Equitable Use of Technology with Digital Education
New circumstances and realities require new initiatives. The recent rise in epidemics and pandemics necessitates that we are ready with alternative modes of quality education whenever and wherever traditional and in-person education modes are impossible. 
With the onset of the COVID-19 pandemic in 2020, the premise of existing policies underwent a drastic change with the implementation of NEP 2020. NPE 1986 was improved and replaced by the later version, focusing on an inclusive framework from elementary to higher education in the country. The impact of the pandemic led to a wave of transformation within the education sector, where the sessions gradually moved online. The transition to technology-led education was one of the classic breakthroughs of the hybrid model of pedagogy.
BYJU'S Education For All: Making Digital Education Accessible and Equitable
BYJU'S has been the pioneer in the edtech industry. BYJU'S is a digital learning platform with affordable and interactive educational content for the K-12 education system. It has reached over 1700 cities and towns in the country and, amidst this pandemic, is still spreading its horizon from north to south and east to west. 
The content is provided in multiple languages with different central and state boards of the country. To overcome such challenges, BYJU'S has come up with various solutions to bridge this gap and create an effective digital learning ecosystem. One of these solutions is the flagship BYJU'S Education for All programme, which has been able to make huge impacts in the digital education sphere of rural areas in just two years since its introduction. It has been able to cover 500+ districts across the country, with at least one programme running in 28 states and 6 union territories. 
The "Education for All" initiative, launched in September 2020, enables students from underserved and economically deprived communities to have a better chance at upward social and economic mobility through the democratisation of education. This initiative aims at bridging the educational and digital divide by making quality learning accessible to children. 
With over 175 NGO partners like The Akshaya Patra Foundation, Smile Foundation, American India Foundation, United Way, Right to Live, Magic Bus, Ladli Foundation, SOS Children's Villages, Save the Children, CRY, and more, as well as crucial government partnerships. The programme has created a positive impact and reached over 5.5 million students in the last 26 months across the country. 
BYJU'S aims to accelerate its impact on reaching children with no access to learning, both on its own and through strategic partnerships.
There are multiple mediums through which the content is distributed under the programme:
Online streaming

Offline content through tablets and android boxes

Learning centres established across the country in partnership with government and non-government organisations.
The programmes are curated to best suit the needs of students from diverse backgrounds through multiple languages and curriculum options.
Besides addressing the educational content, the BYJU'S ecosystem is also helping students gain knowledge about subjects such as climate change, environment, and detailed history. 
The problems we've been able to solve so far:
Access to digital education services

 Geographical disparity by enabling our services in the farthest of the locations

Content affordability

Social and economic constraints

A disabling environment
There is a need to reinforce digital learning and education for these children so that they are well aware of the concepts taught to their counterparts in urban areas and private schools. 
Digital interventions are helping them access the best educational content, complementing their current mode of learning.
In the pursuit of democratising education and ensuring a child has the right to a childhood, Digital education is a rather important tool since it's free of conventional prejudices and provides equal opportunities. Although implementing such programs is challenging, we've made our footprints in the right direction.
BYJU'S EFA's Rightful Contribution to Secure Child Rights
BYJU'S EFA is addressing the most prevalent issue in the education system, that is,

affordability

, by providing free education programmes in line with the current educational policies and laws, such as the Sarva Siksha Abhiyaan, Right to Education Act, etc.

BYJU'S EFA is also aiding

social change

by imparting education digitally, which is a paradigm shift from the traditional education methods; it was probably the only option that existed before the EFA interventions were made with the category of children EFA works for. This programme has not only given children a touch of technology but has also aided them with skills that are universally required. 
Many learners that benefit from the BYJU'S Education for All initiatives are also first-generation learners; hence, good education creates an outlet for them from both generational poverty and lack of awareness about the importance of education in a child's life. Over the years, the deterrence towards education will therefore get mitigated.
Sources:
http://img.asercentre.org/docs/ASER%202018/Release%20Material/aser2018nationalfindingsppt.pdf
This blog was written by Abhijeet Mukherjee, Social Initiatives, as a part of our new opinion series about education.
---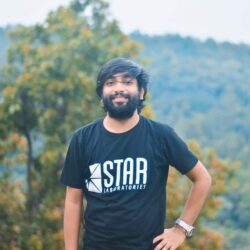 About the Author:
Abhijeet Mukherjee currently working as an Associate Senior Manager with the Social Initiatives team has a diverse experience of more than 5 years working on social upliftment projects in the domain of education, health and livelihoods.
---