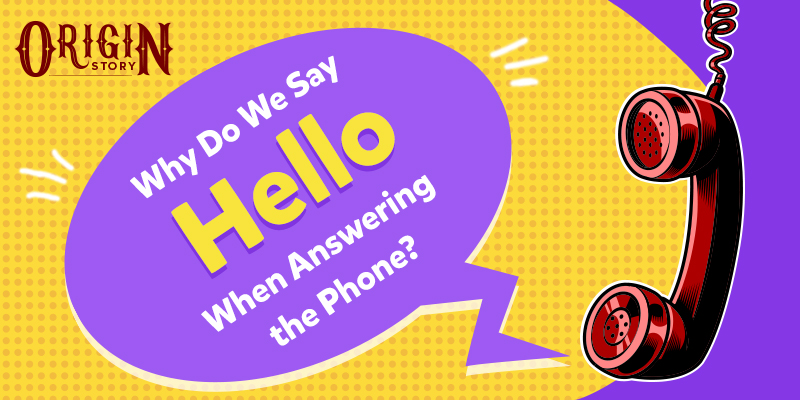 What word is more ever-present in the English language as "hello?" Sure, 'mama' or 'dada' might often be an infant's first word. But, 'hello' is learned quickly thereafter. You can hardly go for a stroll without uttering the word at least once. Your phone rings and it's an unknown number. How do you answer? Simple. You tap the 'answer' button, and say "Hello." 
There's a reason why "hello" is the first word you learn when studying a new language: With it, you can introduce yourself, get someone's attention, and signal that you're friendly.  
Despite the word's popularity, though, you probably don't know where "hello" actually comes from. Has it always been a greeting? Was another word used in its place before? And why do we say 'Hello' when answering the phone?
Well, the last time we told you the fascinating story behind the origin of "OK". 
Today we are back with another origin story for those of you who have been curious about the history of "Hello"!
"Hello" History!
Let's talk a little etymology – you know, the study of words and how their meanings have changed throughout history.
This might come as a bit of a surprise, but the word "hello" (or at least using it as a greeting) is about as new as the invention of the telephone itself. In addition, the word "hello" was never intended to mean the "hi" we use it for today at all. 
According to the Oxford English Dictionary, the first documented use of "hello" was in 1827, less than 200 years ago. 
Back then it was used in two ways and neither of them was a friendly greeting. The first use was as an expression of surprise, as in the phrase, "Hello, what do we have here?!" The second was to get sudden attention, as in "Hello, what do you think you're doing?!" This would be comparable to today's "hey you!".
What Was The Greeting People Used Prior To Hello?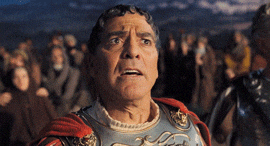 If hello's popular use only came about as recently as the telephone, what could one be expected to say as a greeting before then?
During the 17th Century in America, pilgrims would typically say "Good morrow," "How now?" "How do you fare" or "What cheer?" in place of "Hi, how are you?" But that's quite a disconnect from hello.
The word closest in similarity to hello that was used by people all the way from the Middle Ages through Shakespeare's time was "hail." As in, 'Hail, Caesar!' This is traced to the Old Norse word, heill, which comes from the word's meaning "health."
Health or holiness-either seems like something quite friendly to wish upon someone you are greeting, right?
But the big question remains. But why do we say hello when answering the phone?
Common Myths Around Why We Say 'Hello' On Phone
First, let's rid ourselves of myths we may have picked up over the internet. Rumor has it that the standard greeting came about because it was the name of Alexander Graham Bell's girlfriend at the time of patenting the invention. The story goes that she later married the inventor. Would this mean that his wife's proper name was Hello Bell? Surely not!
Others suggest that it was a girlfriend that Alexander Graham Bell was honouring when choosing the go-to phrase for answering a call on the telephone. This girlfriend is said to have been named Margaret Hello. Supposedly, a declaration of love is why we say hello when answering the phone.
There is no merit whatsoever to this silly story, as interesting as it may sound. This rumour isn't based on any historical facts. Someone just made it up!
What Was Said During The First Phone Call?
If you're wondering what was said as a greeting to the first person that Alexander Graham Bell called, you may be a bit disappointed. Because, in fact, there was no need for a greeting. There wasn't a ring. The first call was rather brief:
"Mister Watson, come here – I want you."
So Why Do We Say Hello When Answering The Phone?
Hello began catching on as a greeting through the 19th century, but it wasn't until the telephone was invented that its future was sealed. 
Though we credit Alexander Graham Bell as the inventor of the telephone (whether or not he was, is still up for debate), a different inventor is credited with coining the typical phone greeting. Who? Thomas Edison!
You see, the phone wasn't intended to be a device that rang. It was expected to be a line of business communication between two parties that was left as an open line. If the caller wanted the person on the other end of the line to know they would like to speak, some sort of greeting would need to occur. Graham Bell had suggested an older maritime greeting: 'Ahoy!' In fact, he felt so strongly about "ahoy" that he used it for the rest of his life.
However, his rival, Thomas Edison thought the better word was "Hello" and he urged the people who used his phone to say "hello" when answering. 
When the first telephone book was printed in New Haven, Connecticut, USA in 1878, it included a "how to" section as well as tips on phone etiquette. It informed the readers that one should initiate a telephone conversation with "a firm and cheery 'hulloa.'" By 1880 Edison's preferred hello had won out.
The Future Of Hello
Will the legacy of using "hello" as the most-used greeting continue in (and perhaps after) the age of cellphones? In a generation whose most oft-used text greeting is the more casual "hey," or the more fashion-forward "Whassup", will "hello" be as lost to the archives as "ahoy"? Maybe not. 
For programmers beginning to learn computer languages, the first thing they use is a simple "Hello, world!" program. It is simply a display device being used to convey the forthright message, "Hello, world!" onto the computer screen. This has been a programming protocol since at least 1972. With the advent of wireless landlines, then cell phones, and then smartphones, many popular slang greetings have come and gone. "Hello" is a classic, if not universal, way in which to greet the world, and we hope it stays.
So the next time someone asks you about the origin of "hello," you can explain to them that it goes all the way back to Alexander Graham Bell and Thomas Edison (and that "ahoy" almost ended up being the de facto greeting). 
We hope you enjoyed learning something new today. Tell us which part of this Origin Story did you find most fascinating? What other origin stories would you like to read about? Tell us in the comments below.
Hello in different languages:
There are thousands of languages being spoken by people around the word and saying "Hello" is one of the most basic and important form of greeting someone in each of them. Here is how you say "Hello" in ten different languages. Who knows, it might come in handy with you are touring the world.
| | |
| --- | --- |
| Hello in Spanish | hola |
| Hello in French | bonjour |
| Hello in German | guten tag |
| Hello in Italian | salve |
| Hello in Chinese | nǐn hǎo |
| Hello in Portuguese | olá |
| Hello in Arabic | asalaam alaikum |
| Hello in Japanese | konnichiwa |
| Hello in Korean | anyoung haseyo |
| Hello in Russian | Zdravstvuyte |
Also read, about How did telephones go from wired to wireless